Please follow the steps given below to set date & time on your Logsign server.
1. Click Settings -> System -> Date & Time.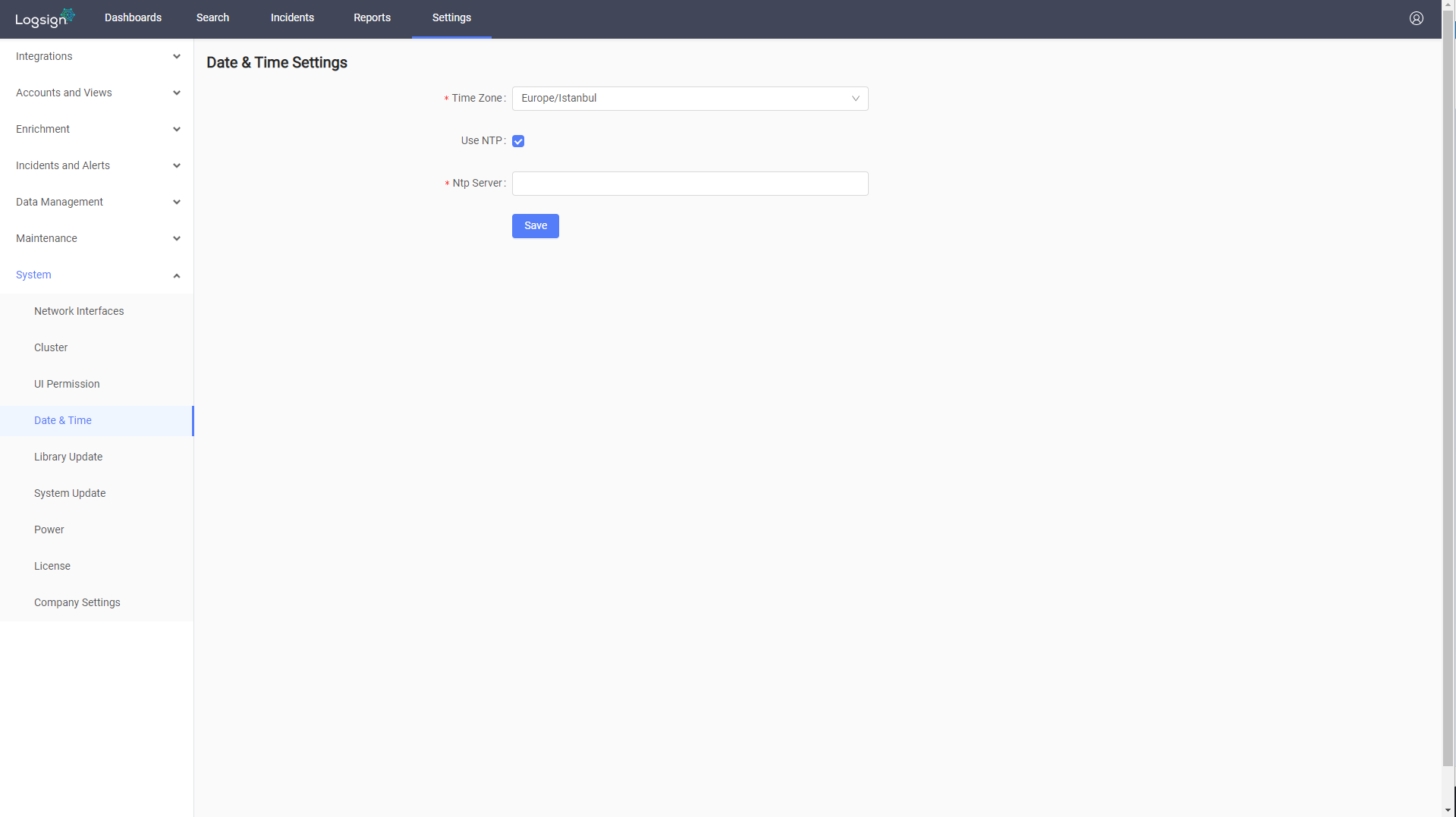 2. Select your Time Zone and enter NTP Server Domain Name. You can use any NTP server. Click Use NTP to activate date and time.
Click Save button to save your changes.