Logsign provides the easy way to update your system with clicking a button.
1. Settings > System > System Update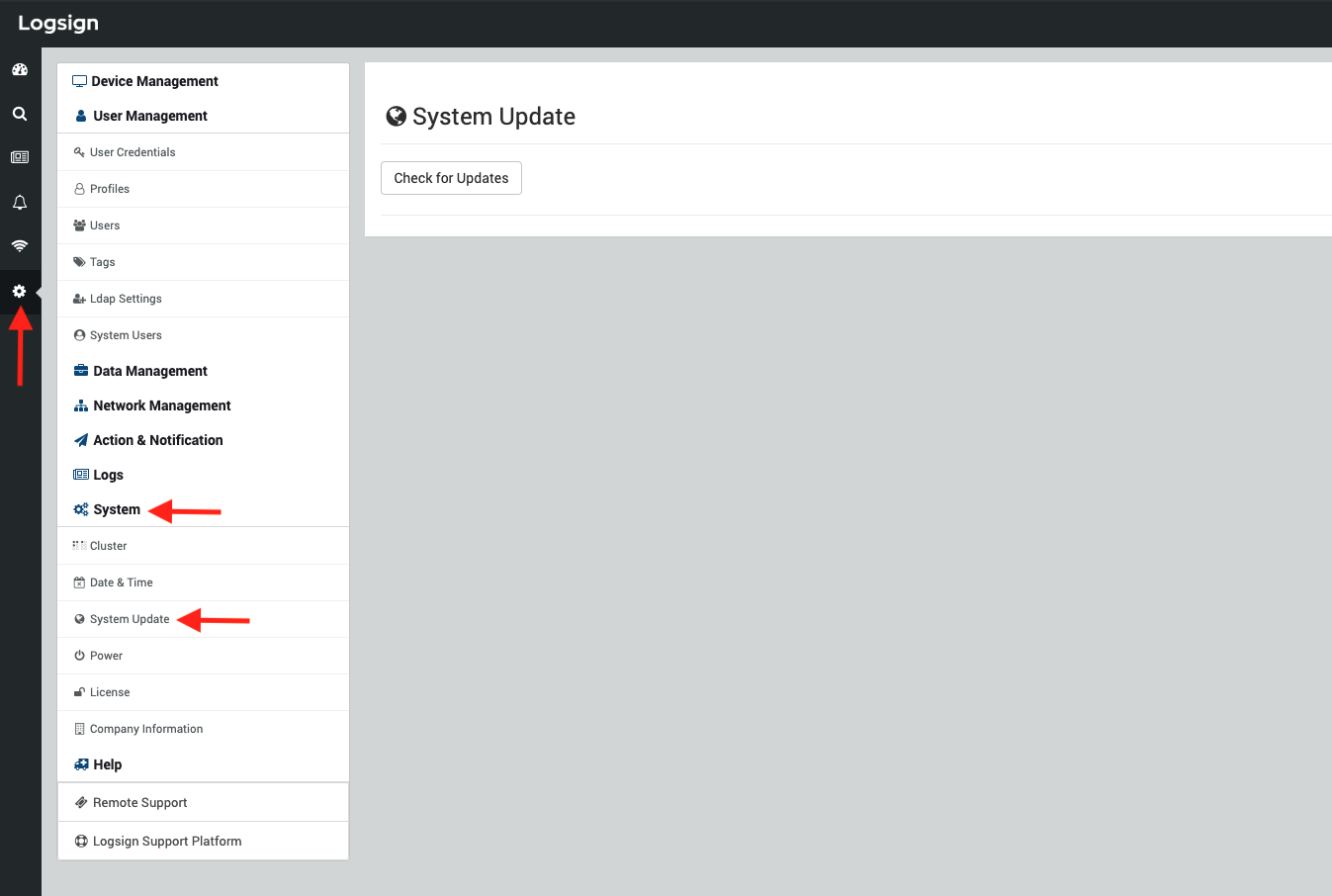 2. Check for Updates button execute shell command to upgrade package management which update package list.
3. After pressing the Update button, you can see the release notes on the next page to be opened.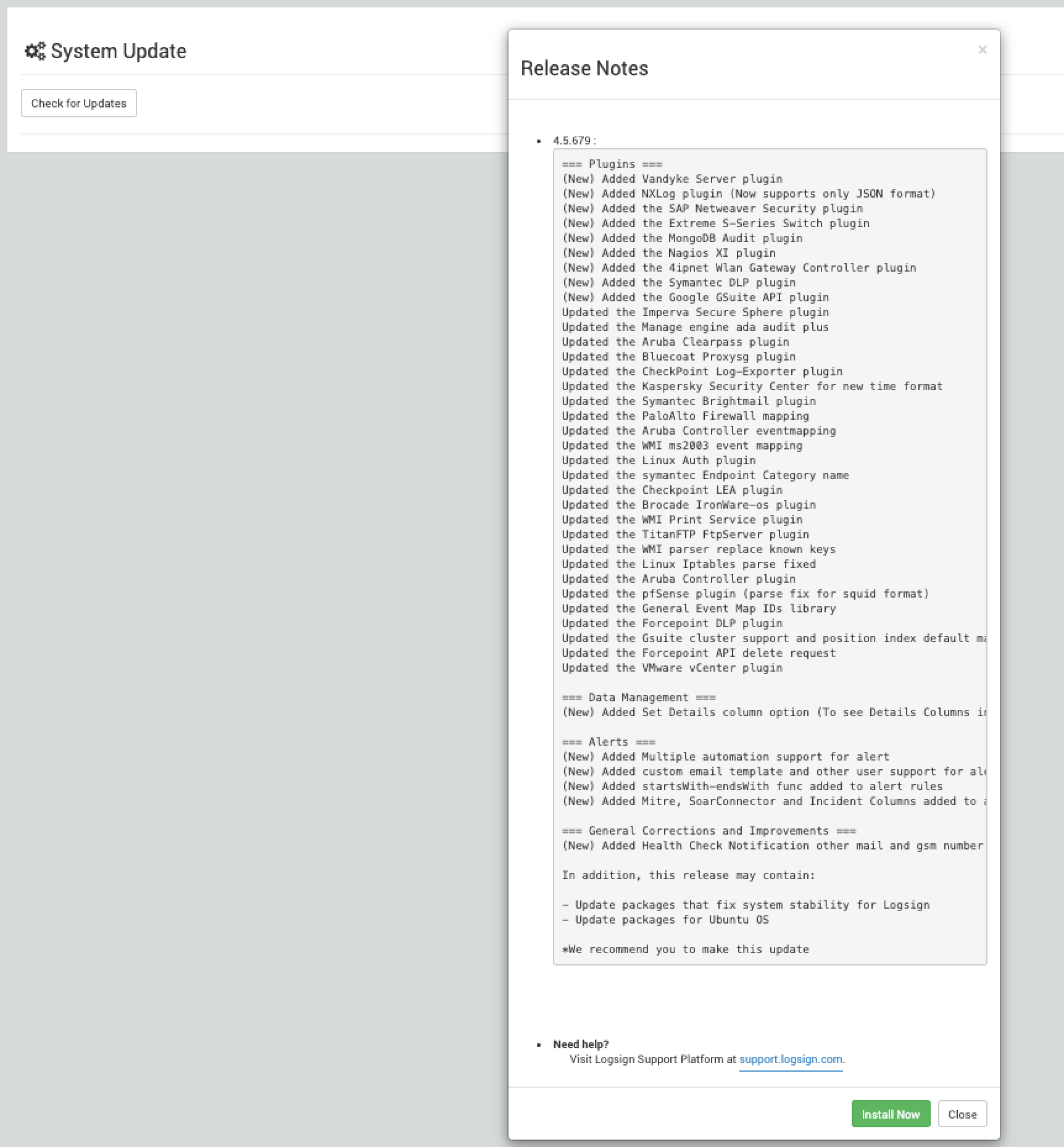 4. For execute upgrade the list mentioned, click Install Now