Reports are generated to perform a detailed analysis of your logs on the Logsign SIEM product. Logsign SIEM makes it more organized by adding some information of the company to the prepared reports.
Using the Logsign SIEM WEB interface, we click the Settings > System > Company Information tab. You will then have a page where you can fill in company information.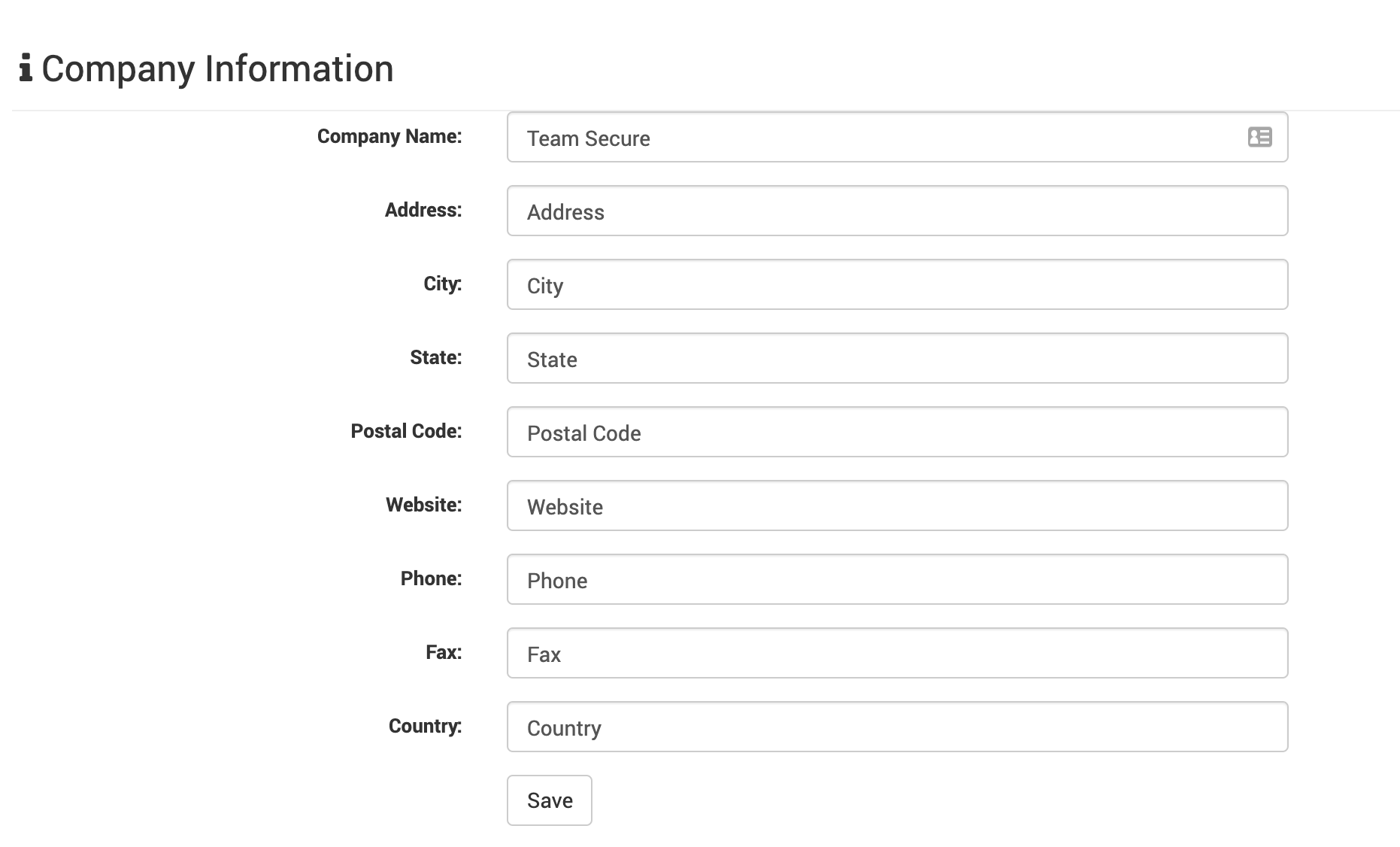 Once you have filled in the information, you need to press the Save button to save it. Otherwise, during logo selection, the rows that you fill will be old.
Current Logo: After you click on the Browse File button in this line you can add the firm/corporation logo, you can select the file and then click the Upload button to see the image uploading and previewing afterwards.
Current Favicon: This is the part where you can select the image that will appear on the your WEB browser' tab.