Click menu-> Reports -> Scheduled Reports to see the automatically saved reports in a certain time frame.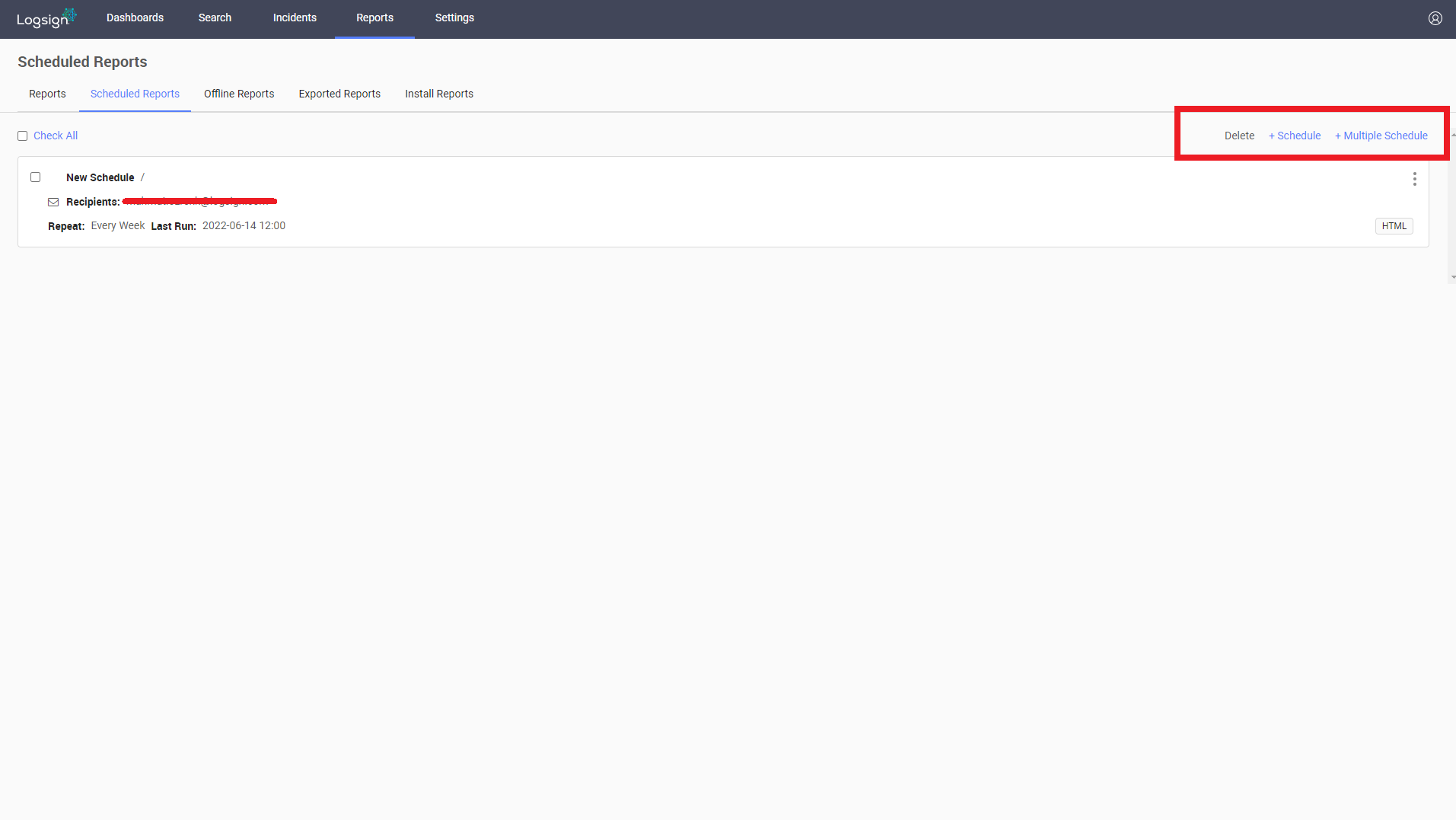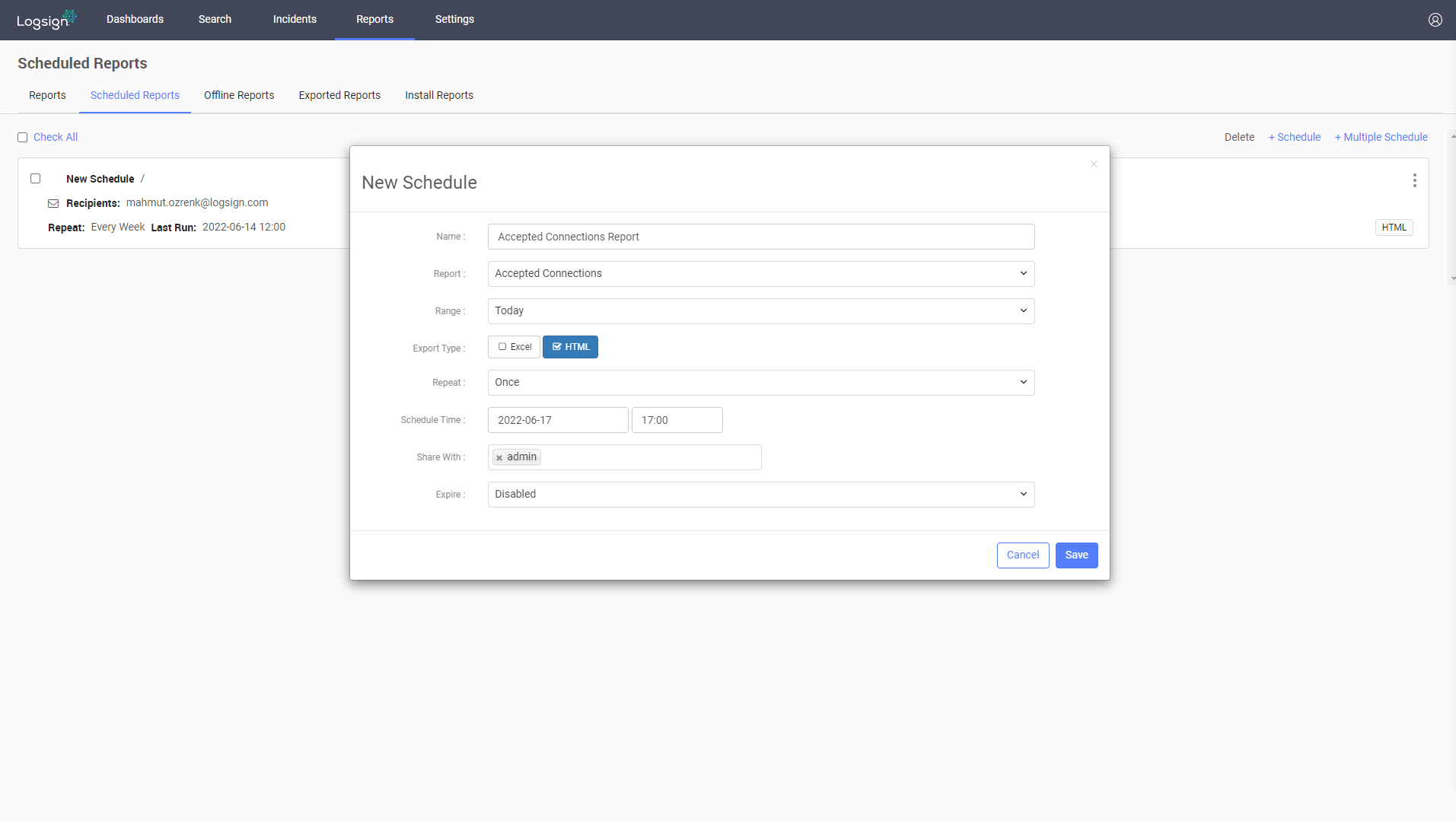 Schedule Name: Enter a Schedule Name in this tab
Report: Select the report that you created.
Time Range: You can select predefined options or you can define custom time range.
Export Type: You can export report 3 different way; PDF, HTML, Excel. If your report type is table, you can export 2 different way; HTML, Excel.
Repeat: You can select for these options for repeat; once, every day, every week.
Schedule Time: You should select when create first report for your schedule with this tab.
Share With: You should select users for sending scheduled report to users email addresses.
Expire Time: You can select your scheduled report expire time with this tab. If you want your scheduled report never expire, you can select disabled.
When you finish your configuration for scheduled report, you can click save button and it will be done. You can see your scheduled report on this section after you click save button.