Introduction
It is very significant to determine the types of widgets according to the data to be analyzed and the values ​​to be seen. Logsign offers 6 different types of widgets for tracking Health Monitoring and Maintenance processes.
Health Monitoring
The System Health can be tracked on the dashboards that Logsign USO Platform provides as of-the-box.
Go to Dashboards- System Overview, 6 different dashboard will be ready to check system health with different approach ;
- Critical System Events
- Security Layer System Events
- Network Layer System Events
- Application Layer System Events
- System Overview
- SIEM System Events
All the health check critical states can be tracked with CPU, Disk and Memory Utilizations on SIEM System Events Dashboard.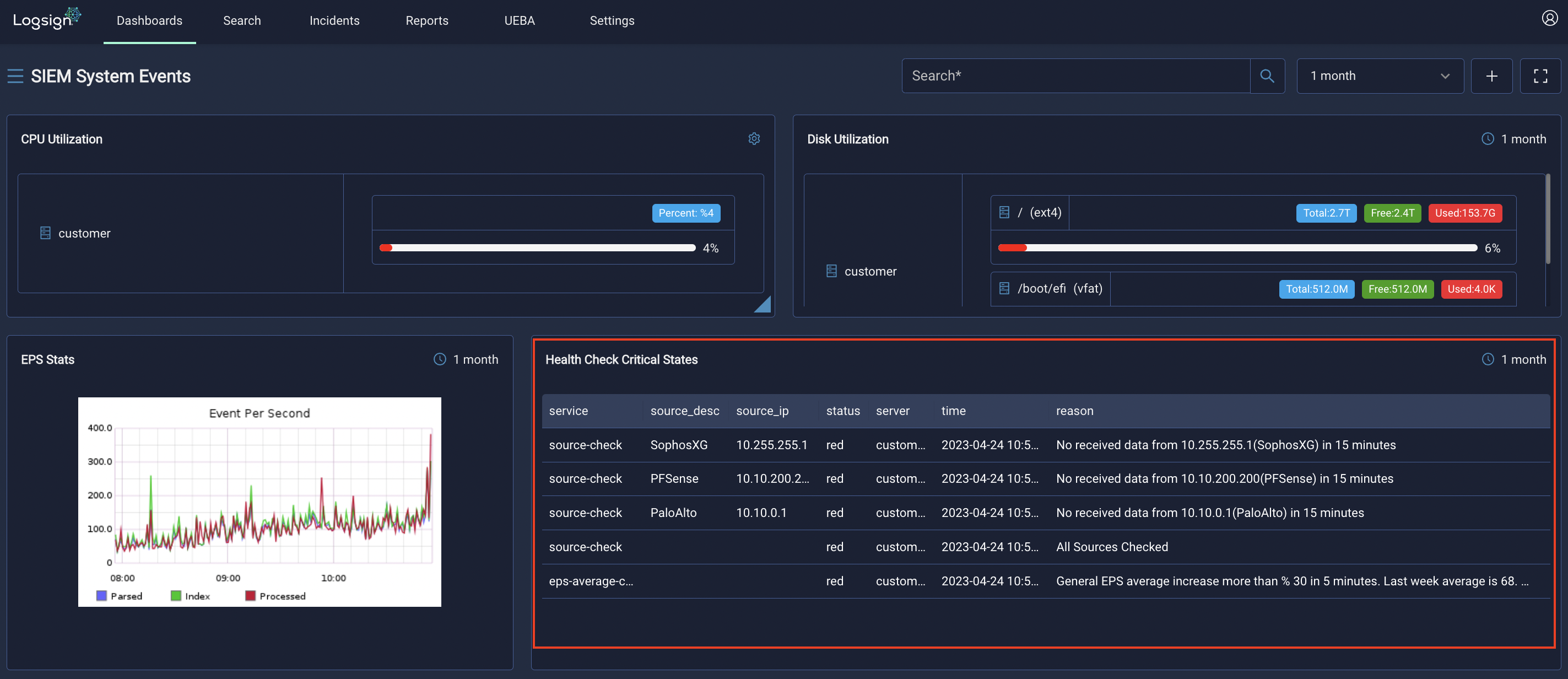 In addition, all the passive integrations can be tracked with Health Check Last States widget on same dashboard.