Introduction
This article provides information about incident, incident response, NIST, and incident lifecycle management.
Incident
An incident is a security event that occurs in an organization.
Incident Response
Incident Response is the process of managing and handling security incidents in an organization. Security incidents can range from cyber-attacks to physical security breaches, and the incident response process aims to minimize the impact of the incident and prevent it from recurring.
Incident Response typically involves a structured approach that includes the following stages:
Preparation: The process of preparing the necessary tools, technologies, and processes for effective incident response.
Identification: The process of detecting and identifying security incidents. This may involve monitoring security alerts, logs, and other sources of information to identify potential security incidents.
Containment: The next step after an incident is detected is to contain it to prevent further spread. This may require isolating affected systems, blocking network traffic, or taking other measures to prevent further harm.
Investigation: A process that involves conducting a detailed investigation to understand the nature and scope of the incident. This may require collecting and analyzing evidence.
Eradication: After the incident is thoroughly investigated, the next step is to eliminate the incident and remove any malware or other threats from affected systems.
Recovery: A process that involves restoring systems and data to their previous state and ensuring that all affected systems are secure and fully operational.
Lessons Learned: Finally, incident response teams typically review the incident, identify lessons learned, and make recommendations for improvements to incident response processes and procedures.
How Does Incident Response Work?
Logsign's incident response capabilities are designed to help organizations optimize their incident response processes, reduce manual workloads, and improve overall security posture. By automating and orchestrating incident response processes, it enables organizations to detect and respond to security incidents more quickly and effectively, reducing the potential impact of incidents on businesses.
Logsign combines two different "incident response" concepts.
Automated Responses: After a set of rules and correlation processes, an alarm is created, and Logsign can perform automatic actions, which we call "Quick Actions."
Semi-Automated Responses: In addition to Automated Responses, some incidents require manual intervention. Responding to such incidents may require challenging and complex processes such as incident analysis, investigation, and response, which can take hours. Logsign offers an Incident Management and Response system that can reduce response time to minutes or sometimes seconds, making it easier for users and improving processes. With this system, users can analyze with a single touch, access intelligence data, and apply protection actions such as blocking and quarantining.
Basic Features of Logsign Incident Management and Response System;
| | |
| --- | --- |
| Click "Action Button" | The area where all analysis, research and intelligence actions are gathered under one button. |
| Single Page for All | Access to all the information needed to review the incident on the same page. |
| Investigation Widgets | Specially designed cards for research and intelligence. |
| Response Widgets | Specially designed cards for incident response. |
| Analytics Widgets | Special analysis cards. |
| Artifact Management | Management of second-level actors associated with the event. |
| Identity Information | Identity and asset information. |
| Risk Scoring | Risk scoring results make events more visible. |
| Mitre ATT&CK Framework | Miter dictionary, summary and explanations. |
| Quick Incident Overview | Summary area to view the most essential components of an event. |
| Incident Response Timeline | It presents all the actions taken in chronological order and in an easy to read manner. |
| Incident Response Life Cycle | The lifecycle of the actions taken indicates at which stage of response you are for the incident. |
Let's explain Logsign incident management and response system with examples.
Summary View: There is a summary view for every incident in the Logsign Incident Management Module. This Summary View provides you with risk information, previous responses, MITRE information, and basic activities of the incident's main actor, such as network, identity, web, DNS, and asset information, all on a single screen.
MITRE Matrix: The MITRE Matrix is part of the Logsign incident management system, and a special area is dedicated to the MITRE Matrix. With this area, you can access not only the matrix, but also the descriptions of the incidents.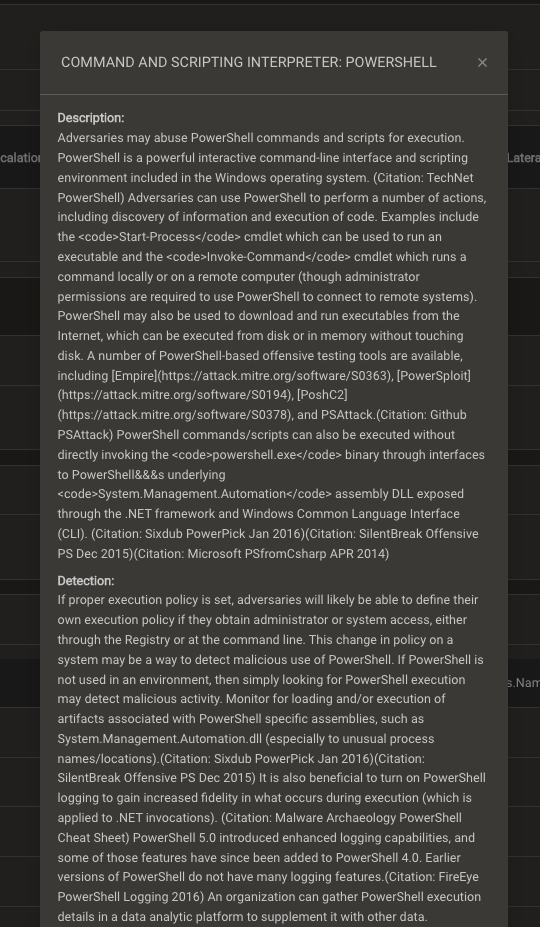 Action Button: The Logsign "Action Button" provides investigation, intelligence, and response from a single point during incident management. With this button, you can access the capabilities of integrated systems from a single point and respond to incidents. This system allows you to work within a single page.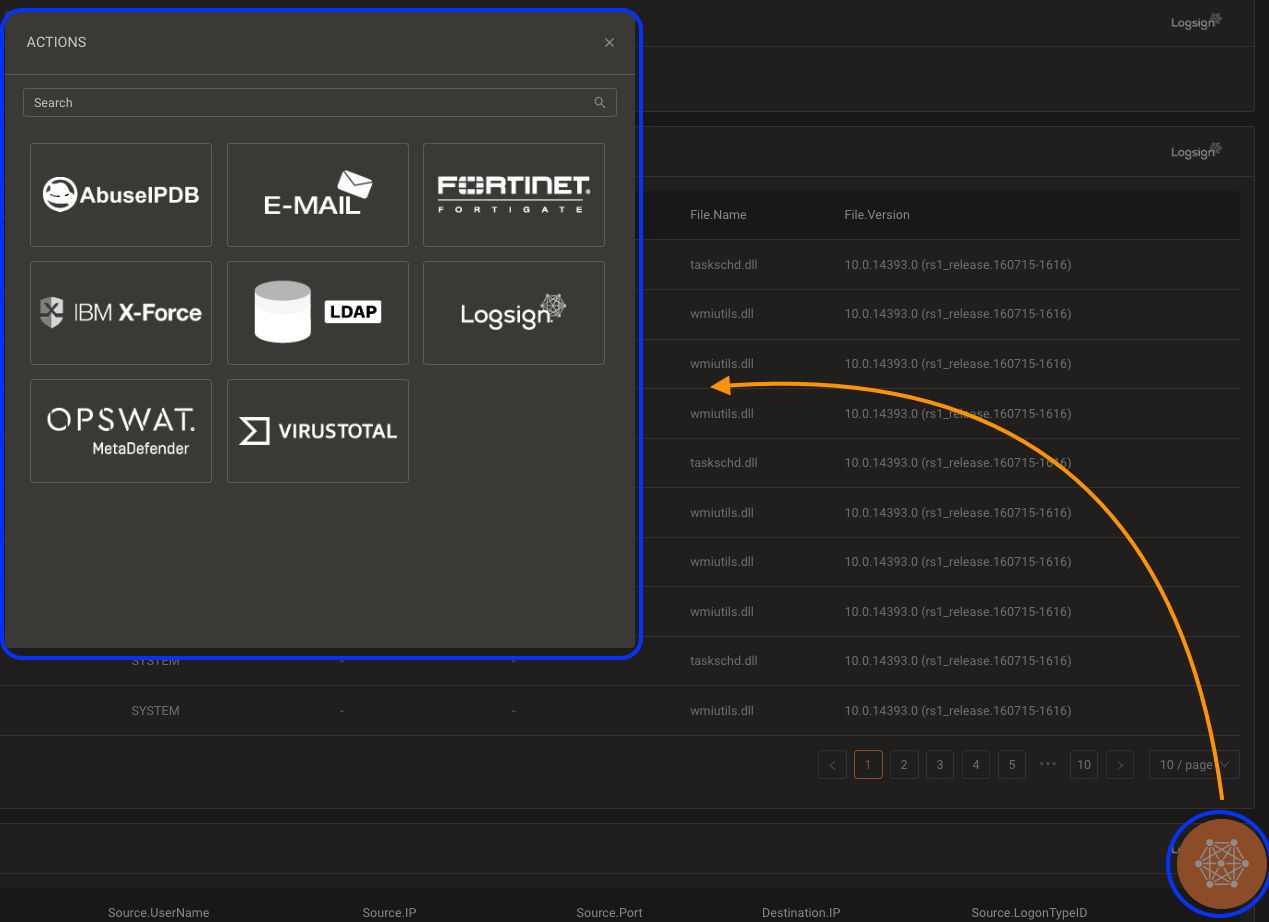 Incident Life Cycle: It provides an incident response life cycle that refers to the NIST Incident Response Framework. This life cycle is associated with the actions provided by the Logsign USO Platform. Each time you take action, it automatically shows the life cycle stages you have completed. Analysis, Containment - Eradication, Recovery, and Post-Incident.
NIST stands for National Institute of Standards and Technology. It is a government agency that sets standards and practices for incident response and cybersecurity.

Pre-defined Analysis Cards: Pre-defined analysis cards allow you to understand and access incident details without leaving the incident response screen. You will find pre-defined cards on many topics such as Network, DNS, Process Information, and Identity Information.