Introduction
This article will discuss the use of preset column sets and the creation of new column sets.
Column Set Management
Predefined column sets or new column sets can be used in the search, report, and alarm sections in Logsign. The section where column sets can be found can be accessed as follows;
Settings -> Account and Views -> Fieldsets.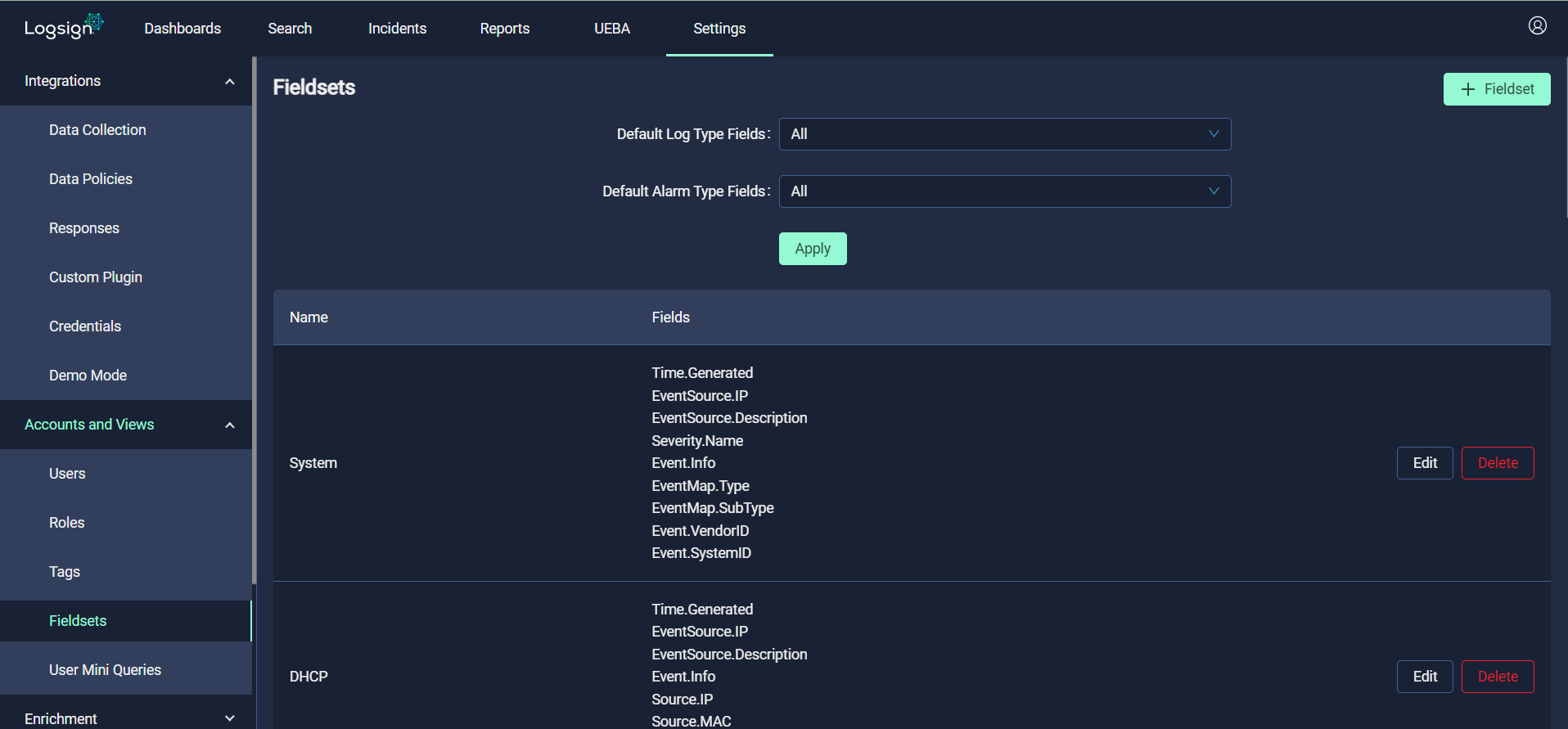 Two column sets can be defined as data type and alarm type. The column set selected for data type filters the data containing these columns in the search section, while the column set selected for alarm type ensures that the relevant columns are filtered in the rule section when creating a new alarm. In addition, predefined or newly created column sets for data types can be used to define columns that will be easily used in reports.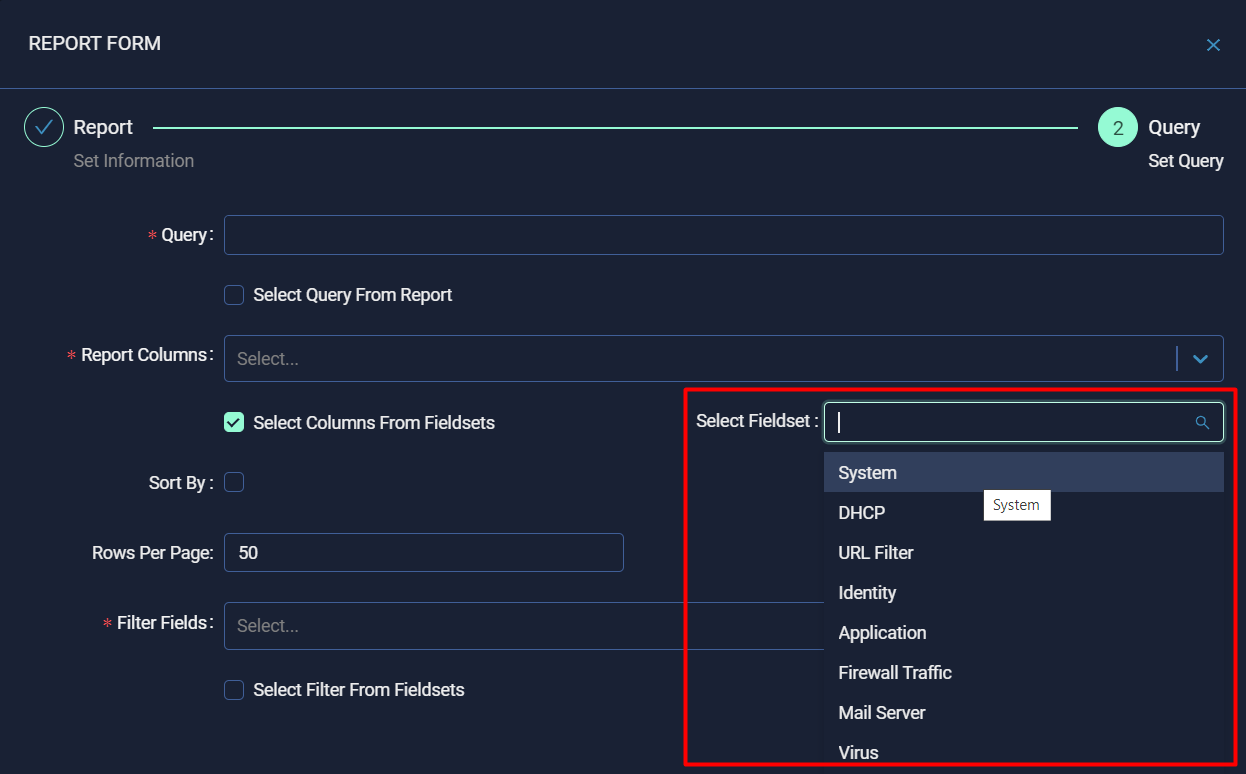 If a new column set is desired to be created, a customized column set can be created by selecting the name, type, and columns to be used for the column set in the window that opens by clicking on the add button located in the upper right corner.