Beginning
This article will explain how to use time intervals when filtering data in the search section.
Using Time Intervals
When entering the search section, data for the current day is shown as the default. By clicking on the time information, commonly used preset time intervals can be selected, or a custom time range can be set.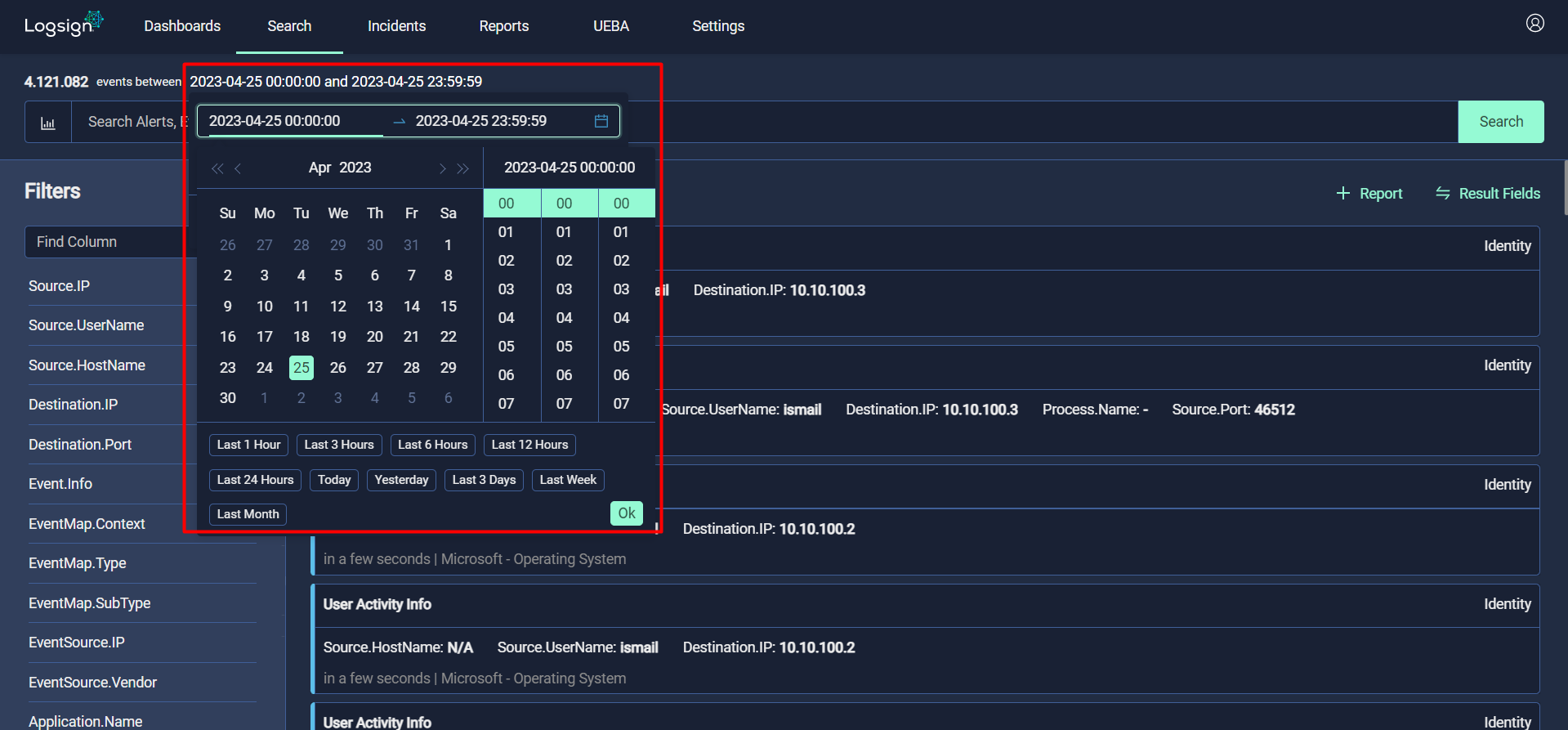 For example, when it is necessary to check the data of the last 3 days, by clicking the relevant button and pressing the Ok button, the time information is automatically set to the last 3 days. Afterwards, by clicking the Apply button, the data of the last 3 days can be displayed on the screen.