Introduction
In this article, it will be explained how to add or remove columns that are desired to be seen without opening the data card by clicking on the data in the columns.
Adding and Removing Preview Columns
In the search section, the columns that are desired to be viewed without opening the data card can be customized from the Result Fields section to see the details of the data displayed on the screen.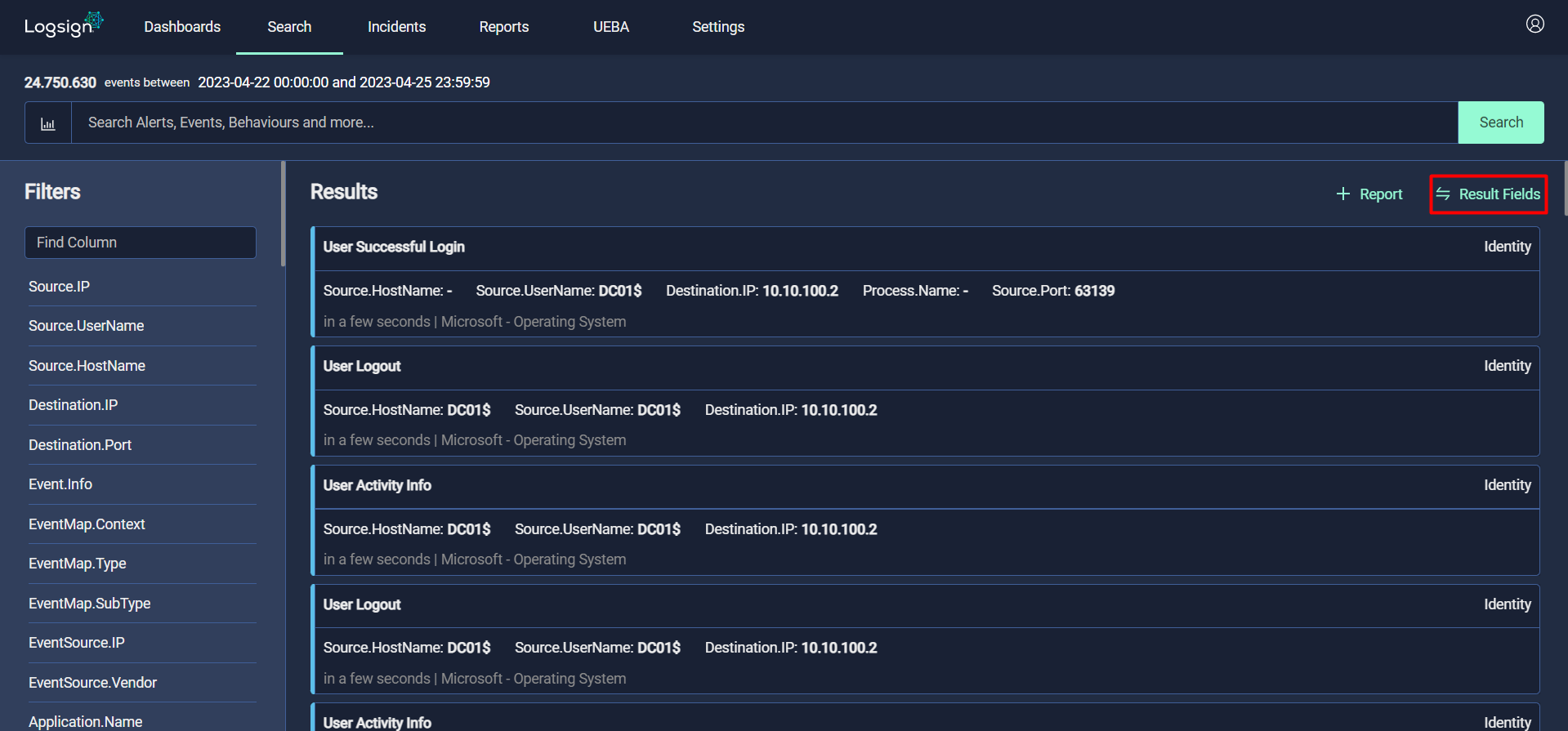 After clicking the Result Fields button, the relevant screen opens and the desired or undesired columns can be edited. To remove an already attached column, simply click on the trash can icon. If a new column is to be added, the relevant column is searched from the search bar at the bottom, then the Add button is clicked to add it, and finally the changes are saved by clicking the Apply button.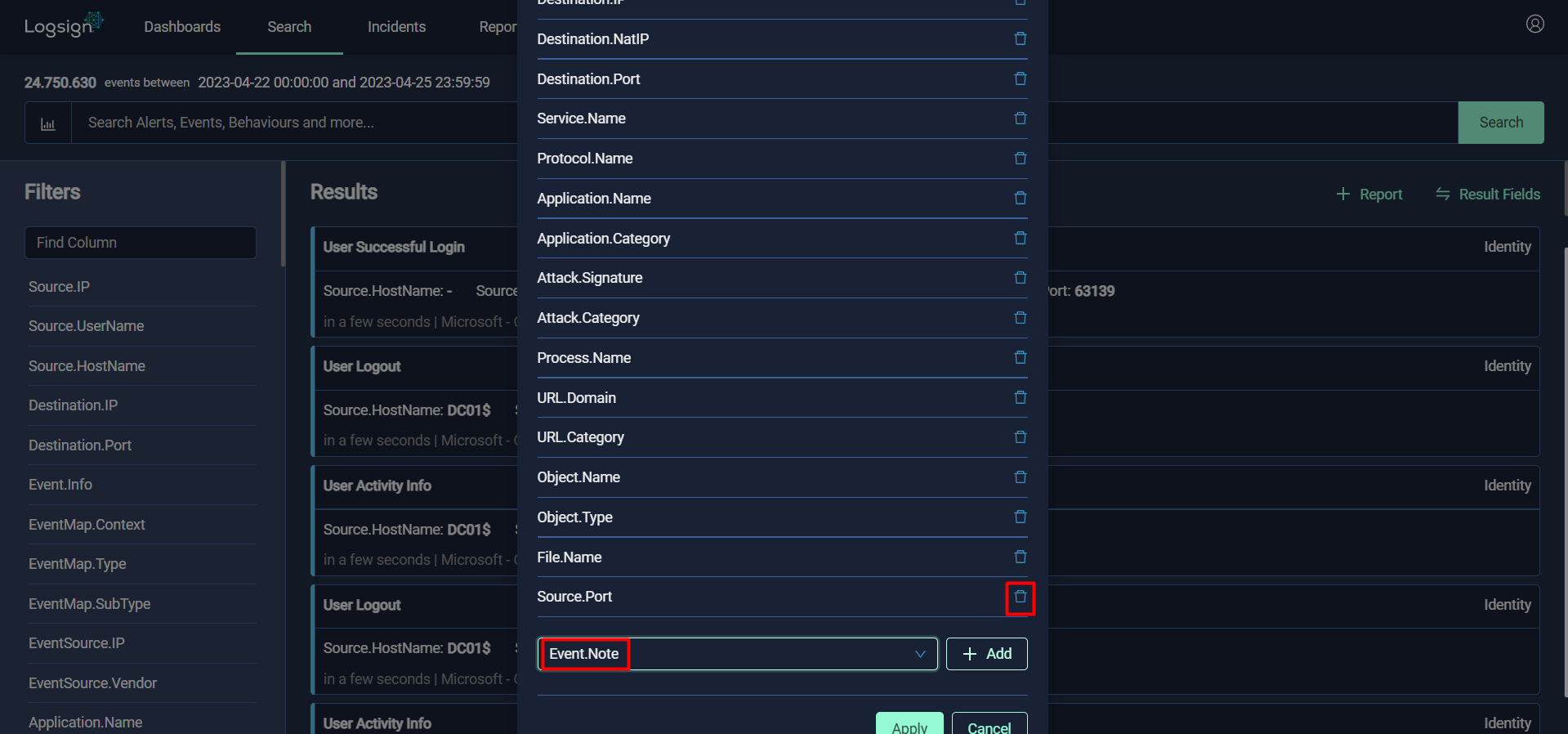 After the changes are made, the Event.Note column will be displayed in the preview of the data, and the Source.Port column will not be displayed because it was removed.