System Update button on the Logsign interface can be used to update the server to the latest version.
Go to Settings > System > System Update and click on check for updates button on the screen.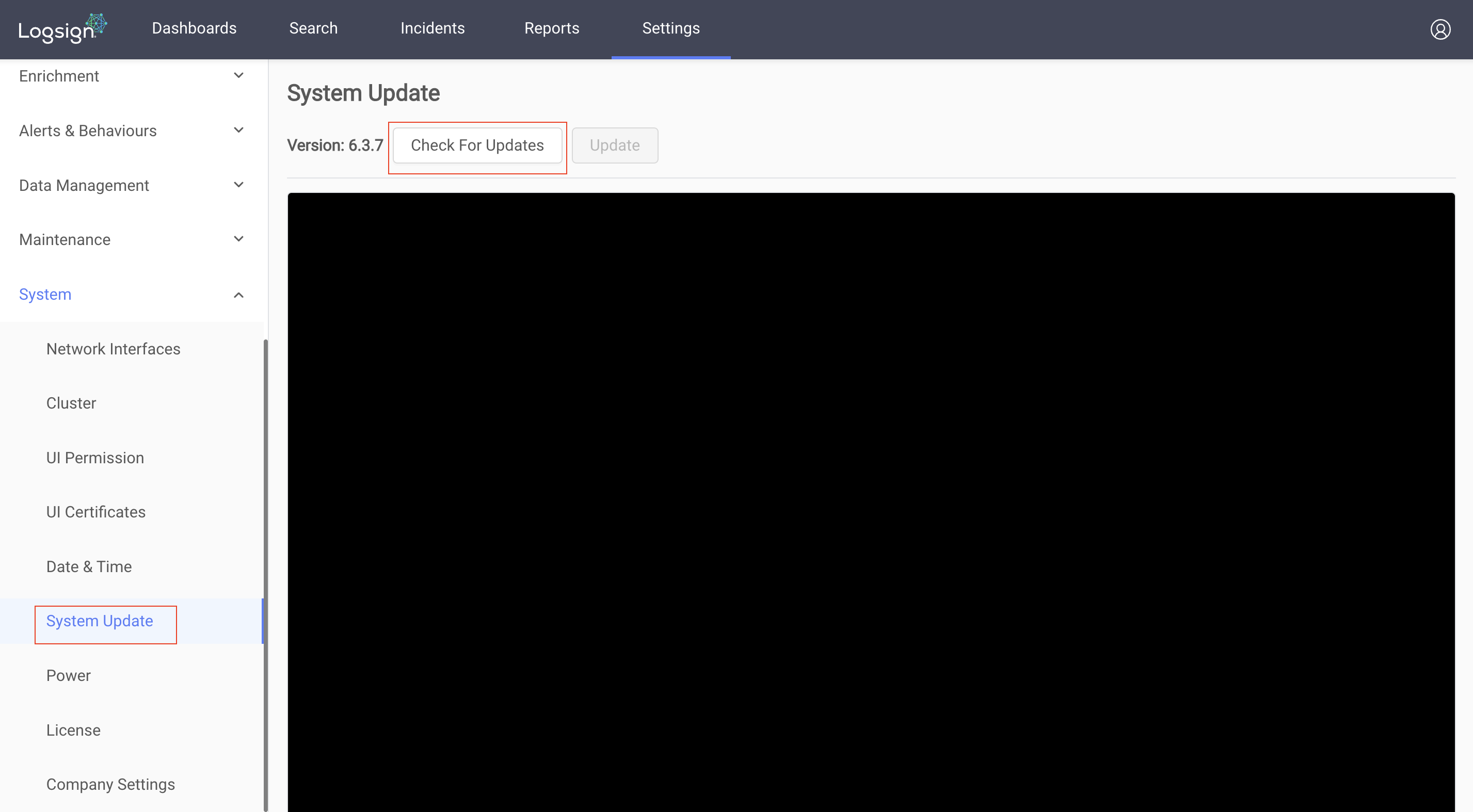 Then click on update button.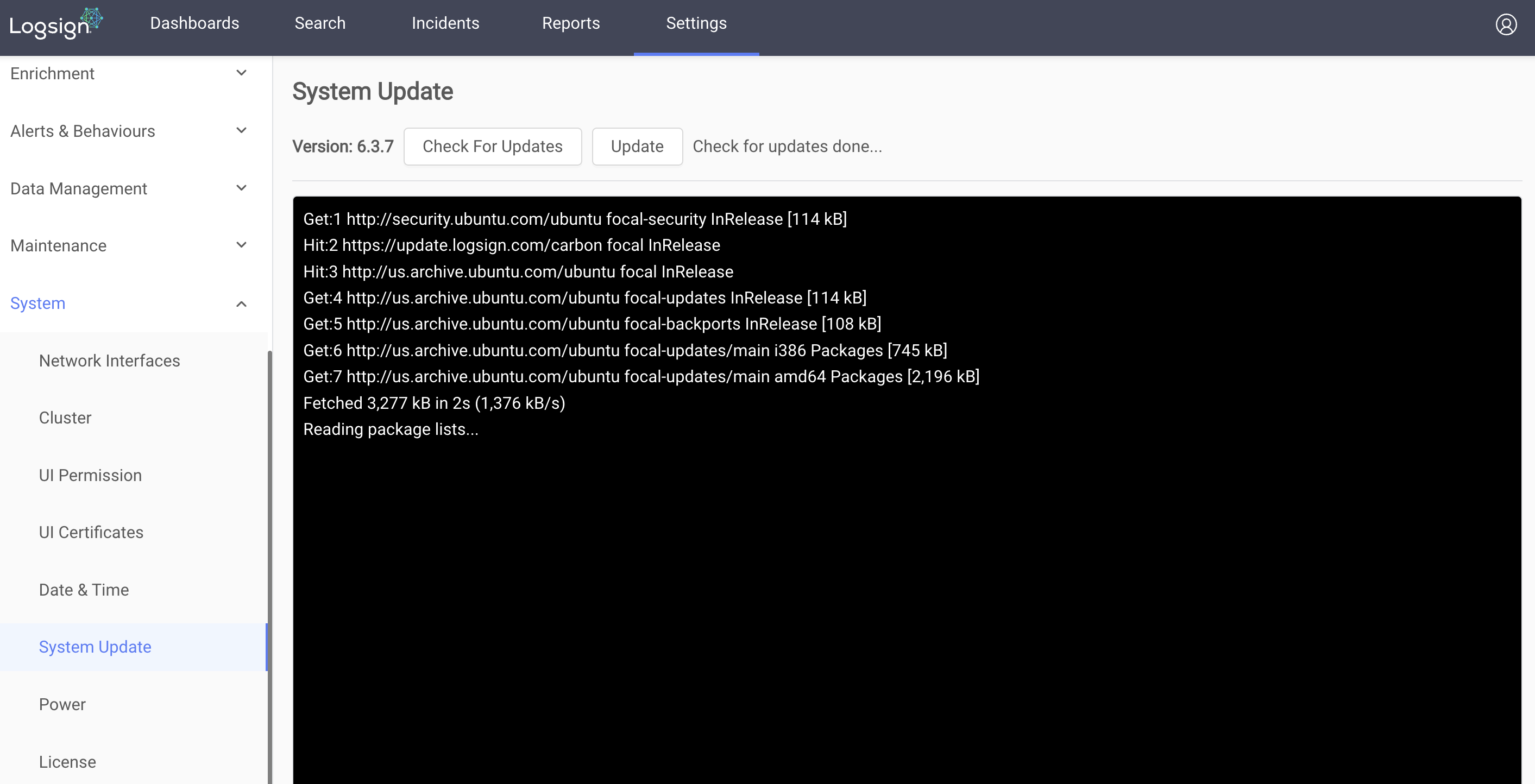 When the process is completed, you will have made the last update of the version used.
Then, the same process is applied for the second time, and the Elasticsearch version is updated, and the update procedure is completed.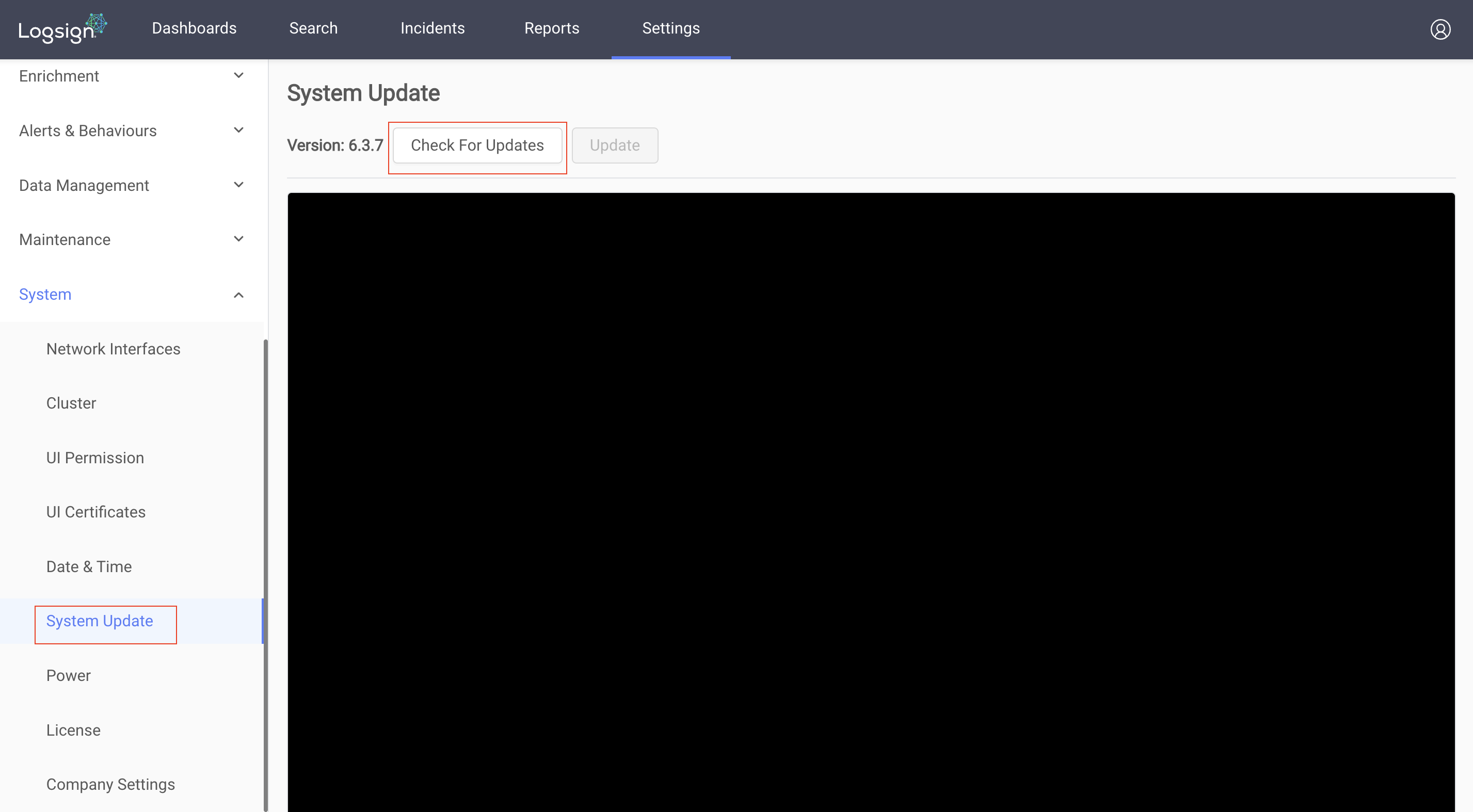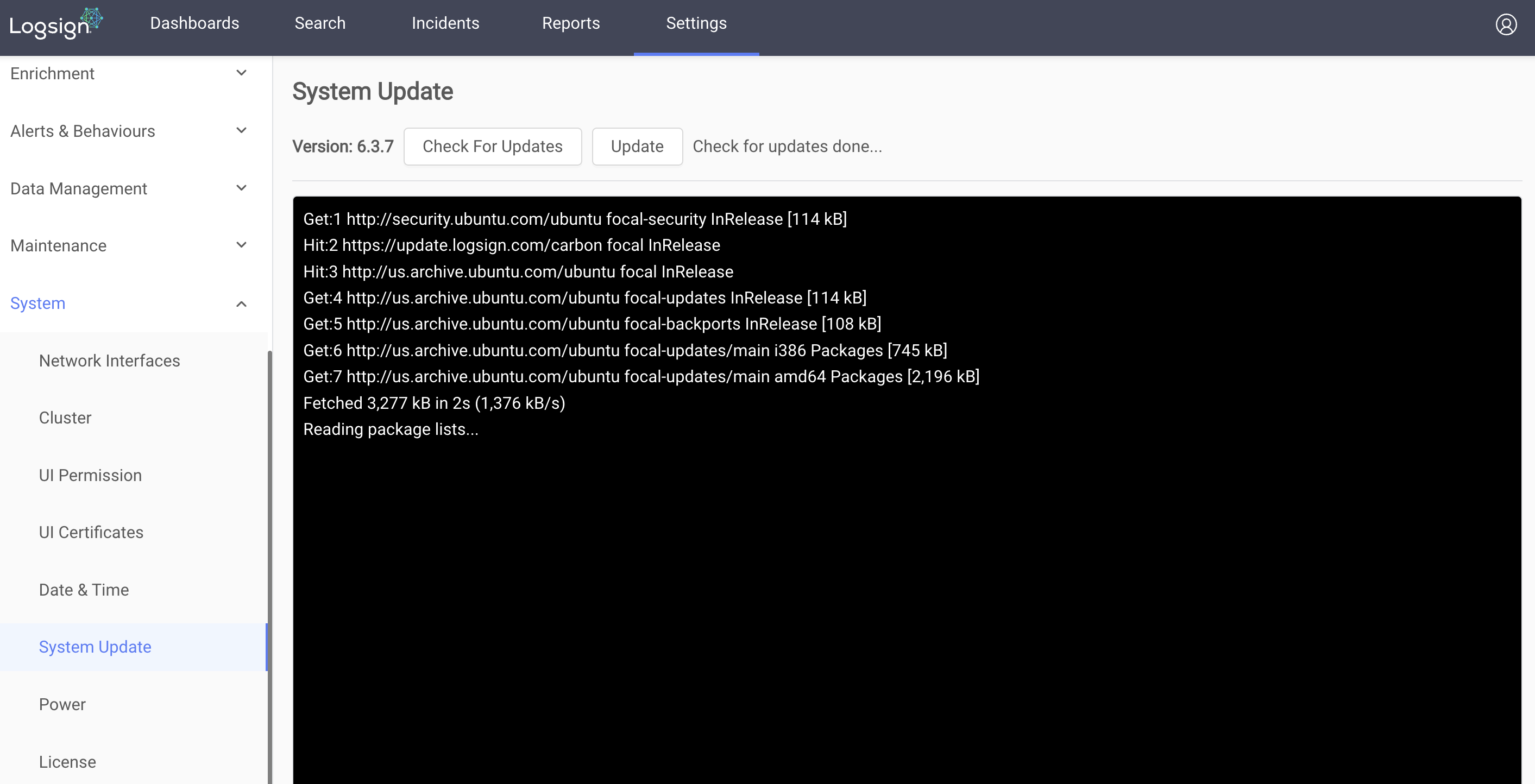 Note That: Existing Elasticsearch data will be removed. It's because the Elasticsearch version is also updated. During the update process, the system will ask you to confirm this for one time.