Data Forwarding feature makes possible to Log Forwarding from Logsign to other security devices. Logsign is able to forward logs based on event id to different products such as PAM.
Go to Settings- Data Management- Data Forwarding an click on Add button. Event ids will be appeared.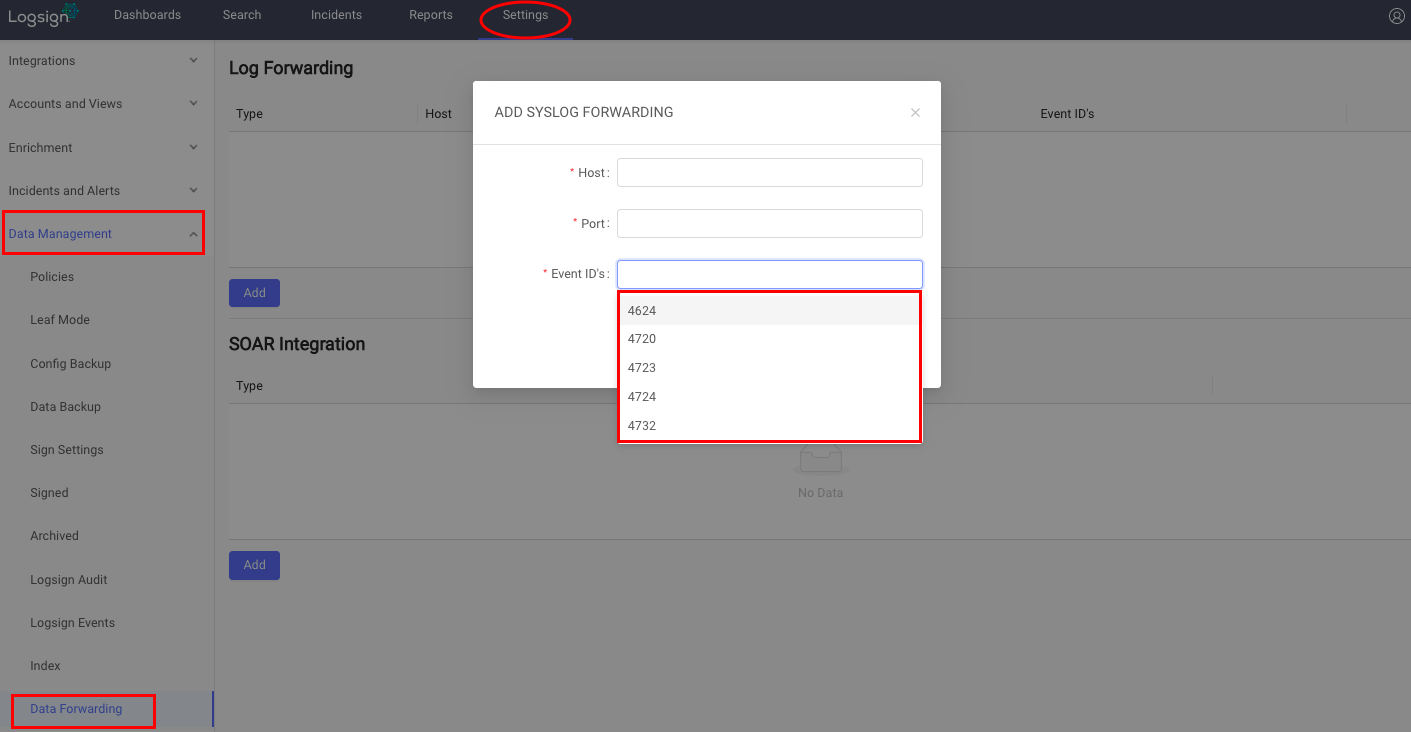 In addition, SOAR product integrations are also possible via this screen.