You can download the signed logs and see if any changes have been made to the log after the logs collected on Logsign SIEM are signed.
Using the Logsign SIEM WEB interface, we click the Settings > Logs > Signed tab.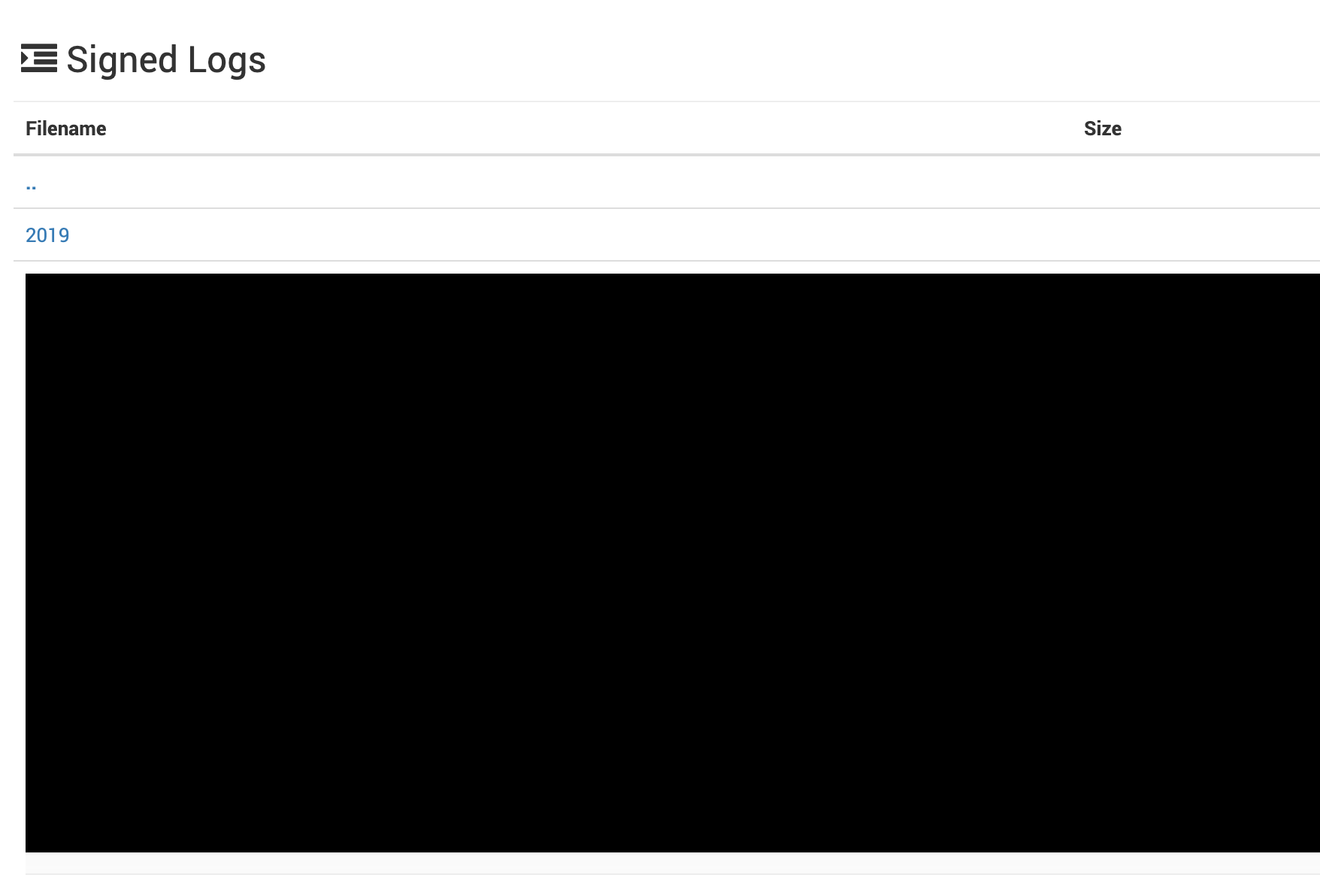 You will be able to view the signed logs on the Logsign SIEM on a date-based.
Once you have selected the year, month and day, click on the Download button on the right side of the file name to access the log file that you want to download.
Click the Validate button to see if there are any changes in the log.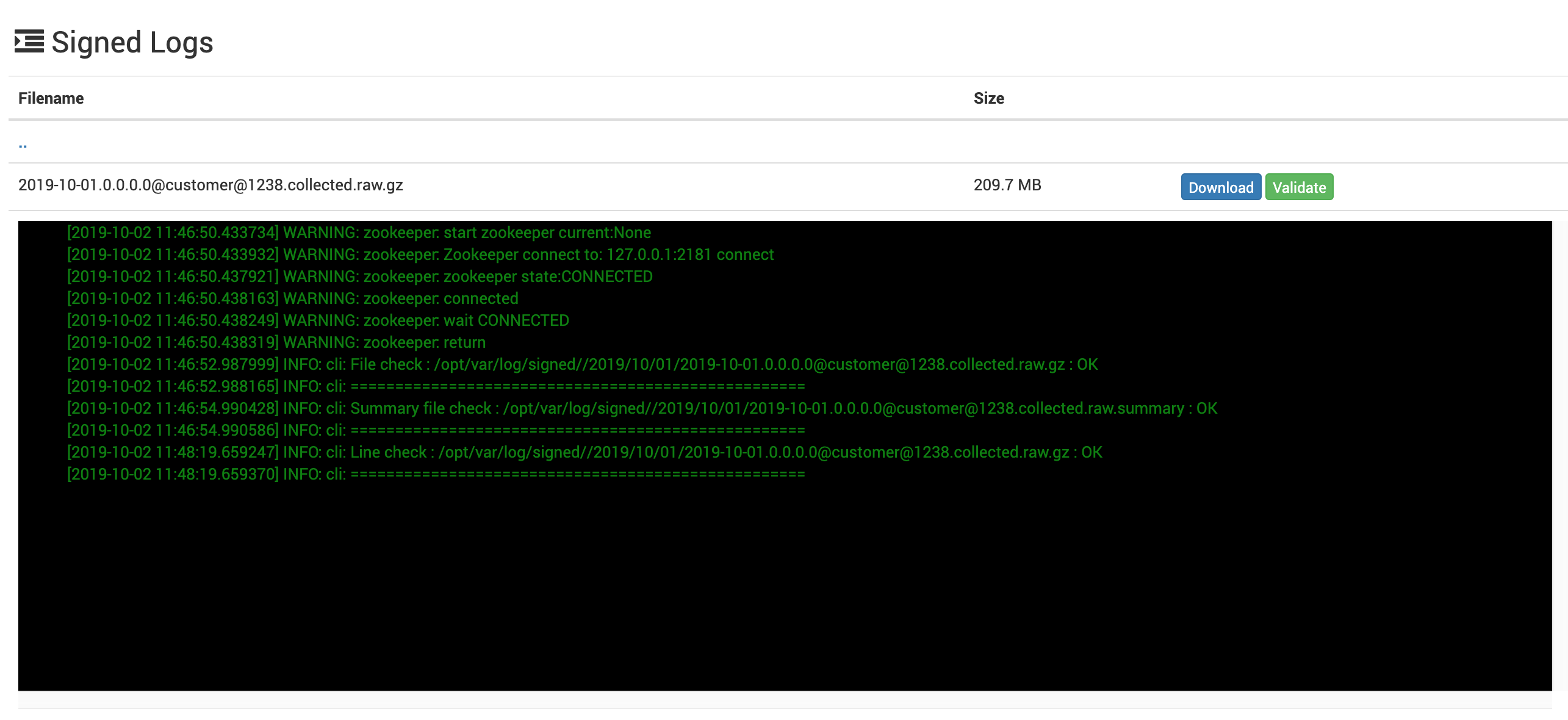 When we verified, we found that the file was original.
If the file had not been original, we would have seen FAIL instead of OK.