You can easily see the license information and host id created for you on the Logsign interface.
Click the Settings -> System -> License to see the details of your license along with the product version information.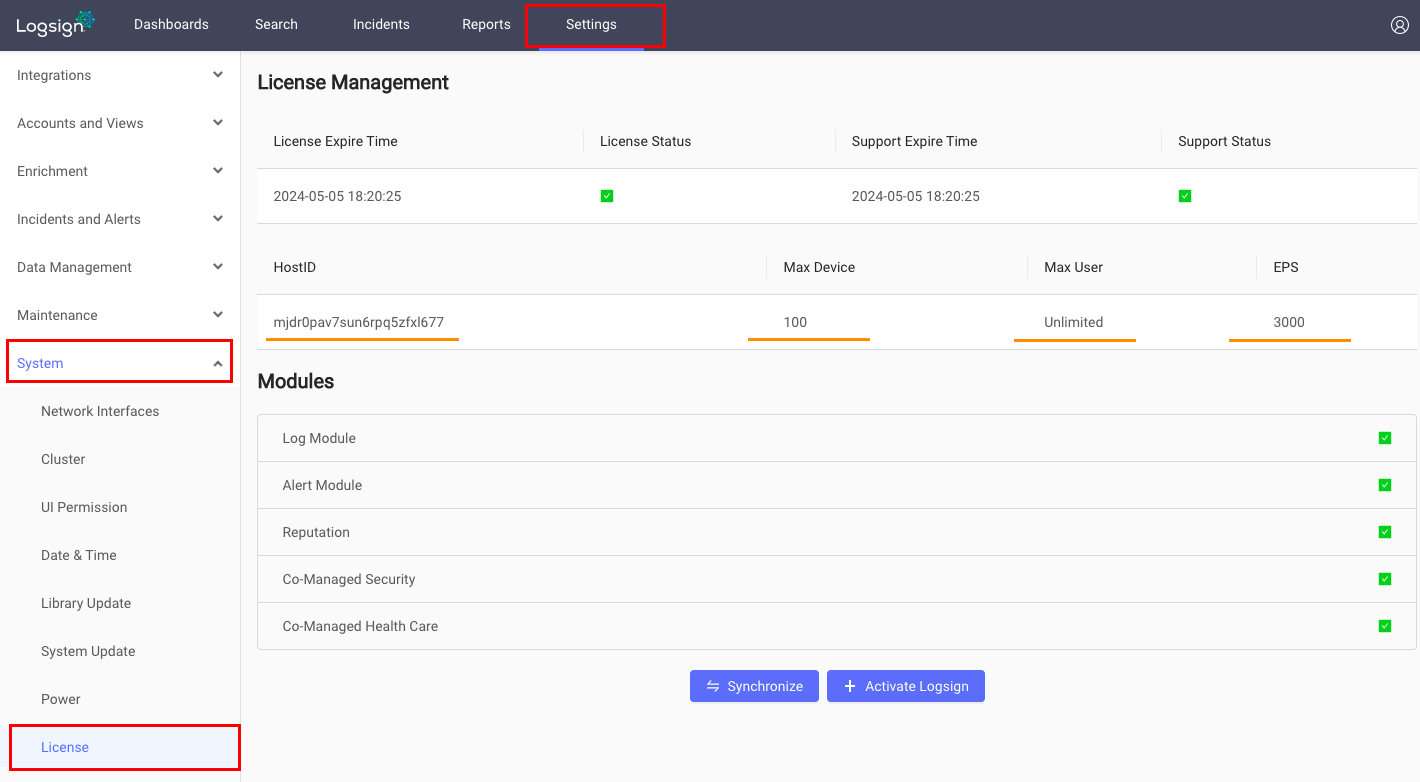 In addition, license can be synced and serial key defined for you can be entered on this license screen.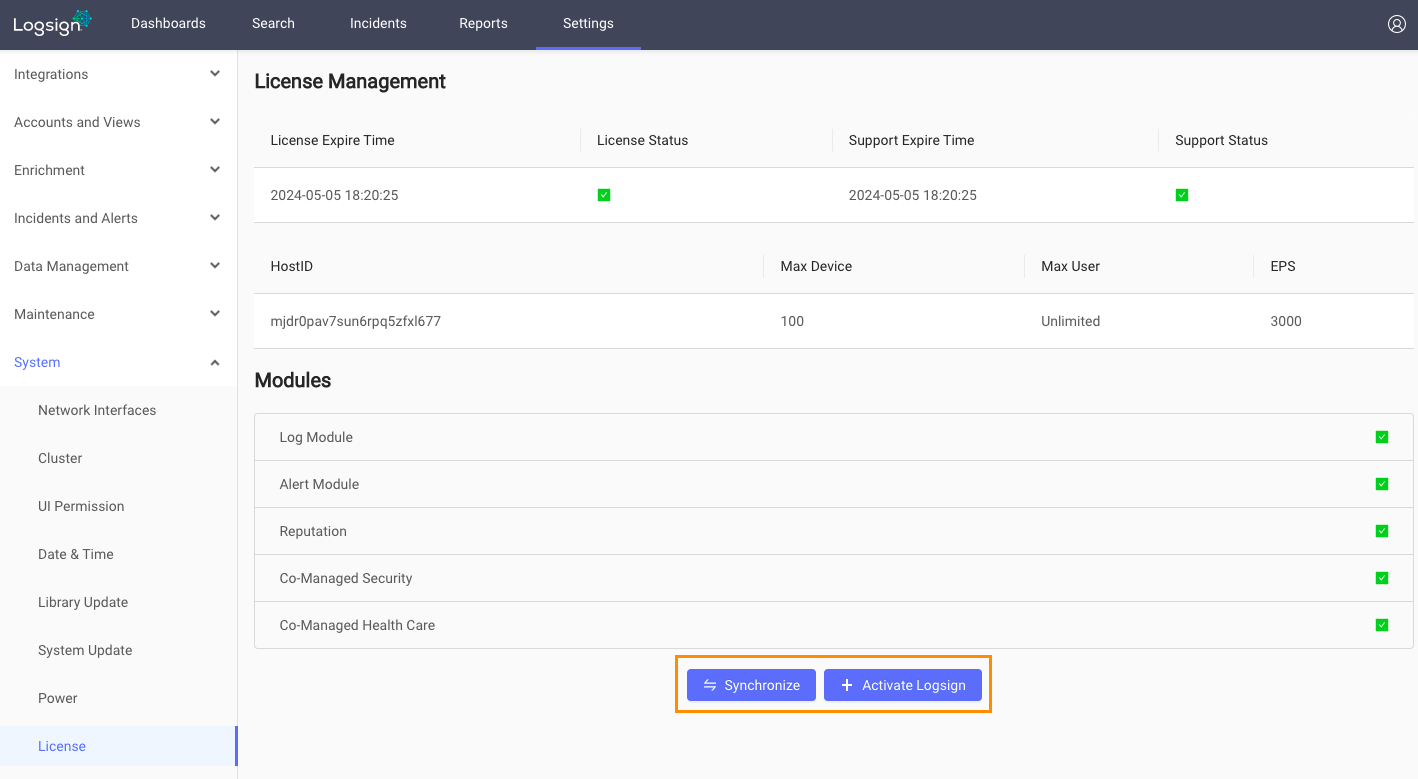 - License Expire Time: Displays the license expire date.
- License Status: Shows the status of the license.
- Support Expire Time: Shows the support end date.
- Support Status: Shows the support status.- HostID: Shows the ID of the used Logsign.
- Max Device: This is the part where the number of devices that can be added to the used Logsign are displayed. It can be represented as 10-25-50-100. 0 means Unlimited.
- EPS(Event Per Second): shows the highest amount of EPS in the license.