Introduction
In this article, the operations of checking signed logs and their accuracy through the user interface will be explained.
Signed Logs
Signed logs are stored under the directory /opt/var/log/signed by Year/Month/Day.
We can download the raw logs contained in compressed Gzip or Bzip files from the user interface and ensure the accuracy of the logs.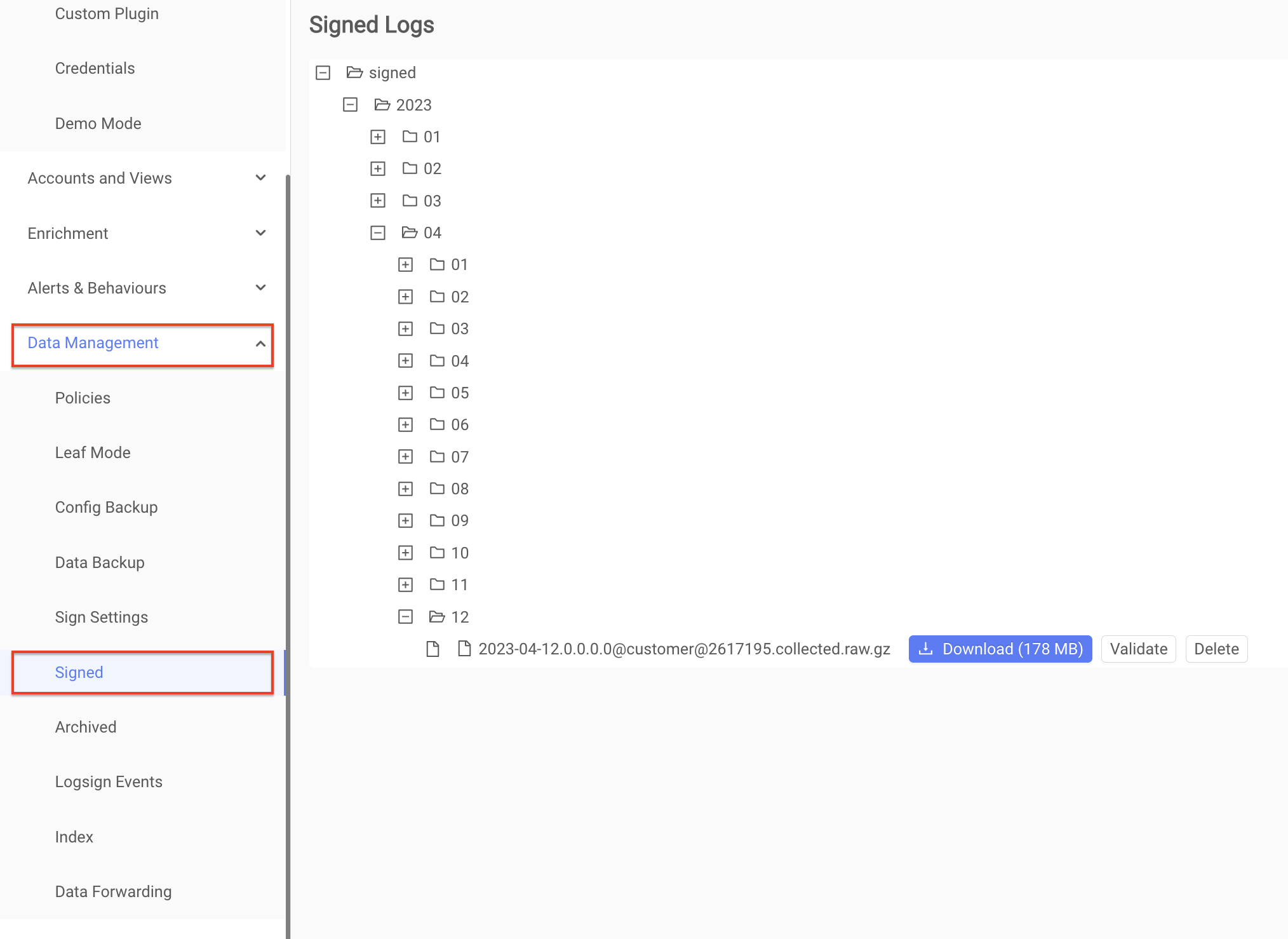 Validation
You can start the validation process with the Validate button. It is checked as File Check and Summary Check.
In the File Check control, line-by-line hash checks of the logs in gzip or bzip are provided. In the Summary Check control, the integrity of the gzip or bzip file is ensured.
You need to monitor the terminal panel that appears at the bottom of the user interface to see the control performed.