Humanoid Bots
Add Logsign humanoid bots to your team
Basic SOAR products are only playbook and workflow focused. They require playbook configurations each time when there is a change. This is extremely hard and complex to maintain the workflows and handle your organization's security strategy. Logsign Bots are designed to change and simplify this process in a modern way. Bots involve and run playbooks, dispatch the actions and changes so the playbook configurations are done simultaneously and workflows keep running. Their advanced capabilities strengthen security analysts' performance. There are many built-in bots and it is easy to create new ones for new actions or workflows. They interact with analysts, other bots or the playbooks inside them, and all automated actions keep working.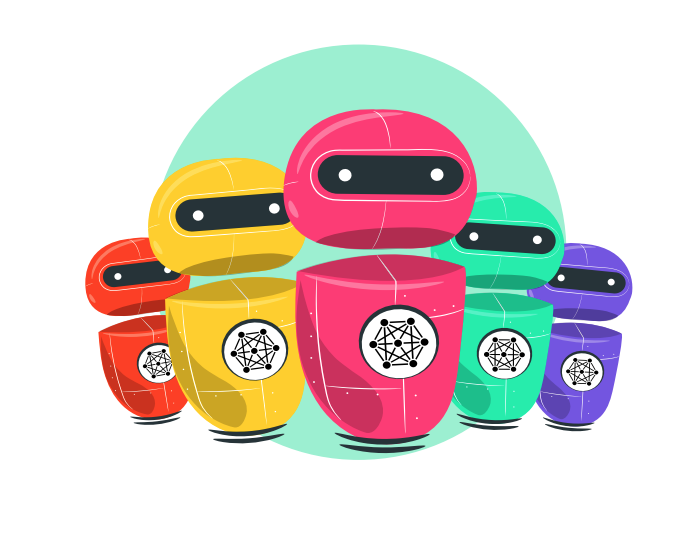 Visual Playbooks
Easily automate workflows
There are many built-in playbooks. In addition, Logsign enables users to create any codeless playbooks. The playbooks are simple to customize or to create new ones with dragand-drop, the visual playbook editor or DSL support.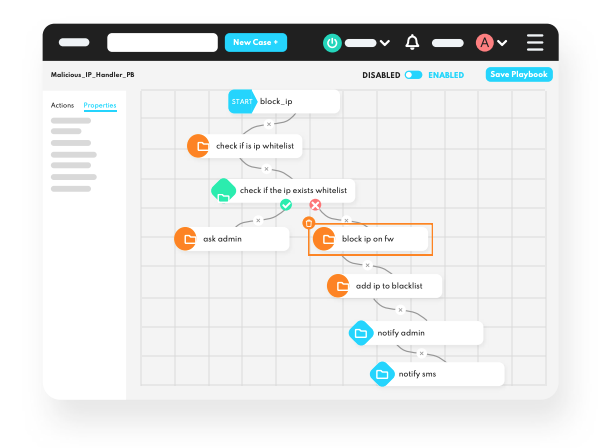 300+ Built-In Playbooks
Ready for automation, according to SANS PICERL incident response model.
Simulation Tool
Ensures you that the PBs are running and simulates if they are working.
Easy Configuration
PBs are ready to be configured for any vendor or action change.
Personal Workbench
Designed for the right GOAL
Logsign workbench welcomes security analysts with goals and tasks they should focus on. It lists emergency cases, priority cases or tasks that need their contribution as well as requests and unread messages. It's designed with a modern and high usability approach to maintain agility and collaboration and increase analysts' efficiency.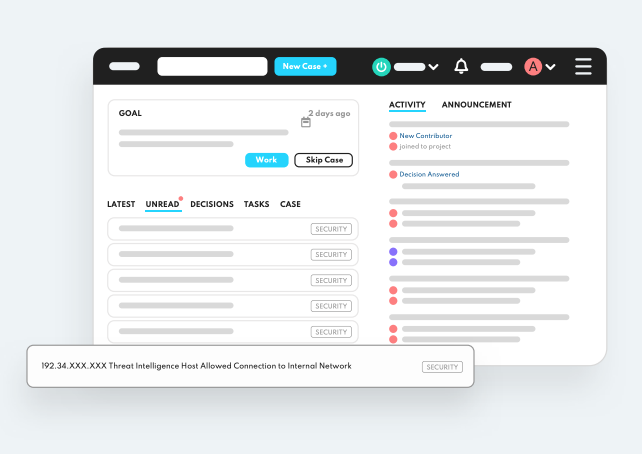 Incident & Case Management
Communication and collaboration always win
Logsign case management capabilities enable rapid collaboration and incident response to secure the environment by keeping security analysts together on the same page. Automated or manual investigation, detection and response on a single screen shortens your analysts' learning curve and response time.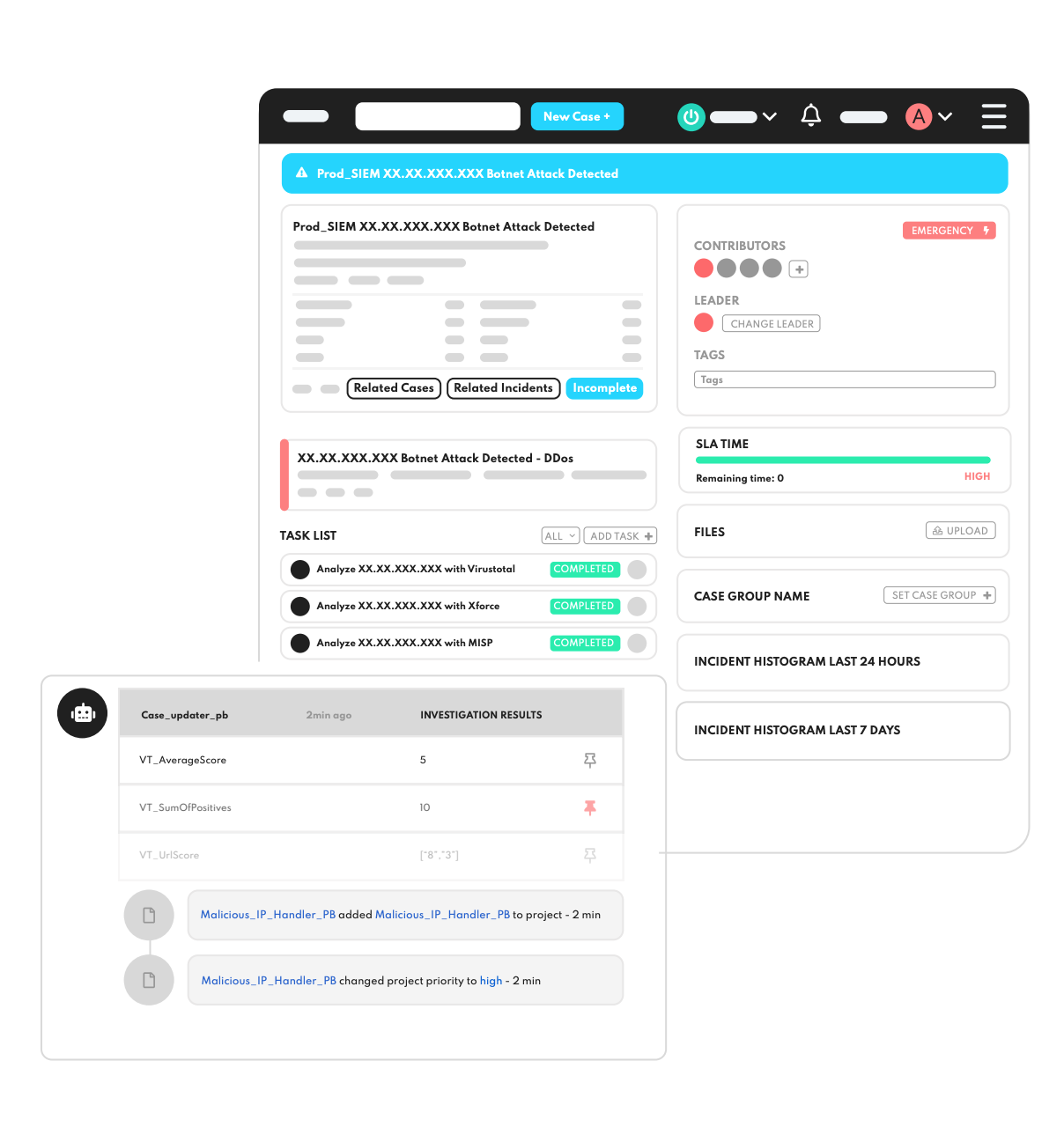 Investigation & Prioritization
Either manual or automated investigation, and triage is available. Prioritized cases and tasks are shown to the analysts to focus them on highly critical ones first.
Case & Task Creation
Creates cases automatically or enables manual case and task creation.
Case Assignment
Manual or automated case and task creation is easy as assigning the right person. The owner can make the adjustments and create SLAs for the cases.
Case Grouping
Related alerts and cases can be grouped into one to respond faster.
Single Click Response
Enables analysts to respond manually on the case page.
Contribution & Information Sharing
Logsign's case management approach facilitates communication among analysts to resolve cases and respond faster. It provides a fast learning curve for your team.
Hundreds of Integrations
Feel free to work with any vendor
Take advantage of hundreds of ready integrations, a free integration service, and a vendor-agnostic, broad-based SOAR. Logsign SOAR has an API-first approach to automate and orchestrate security and IT tools in a bidirectional way. It also integrates easily with the tools that they don't have an API.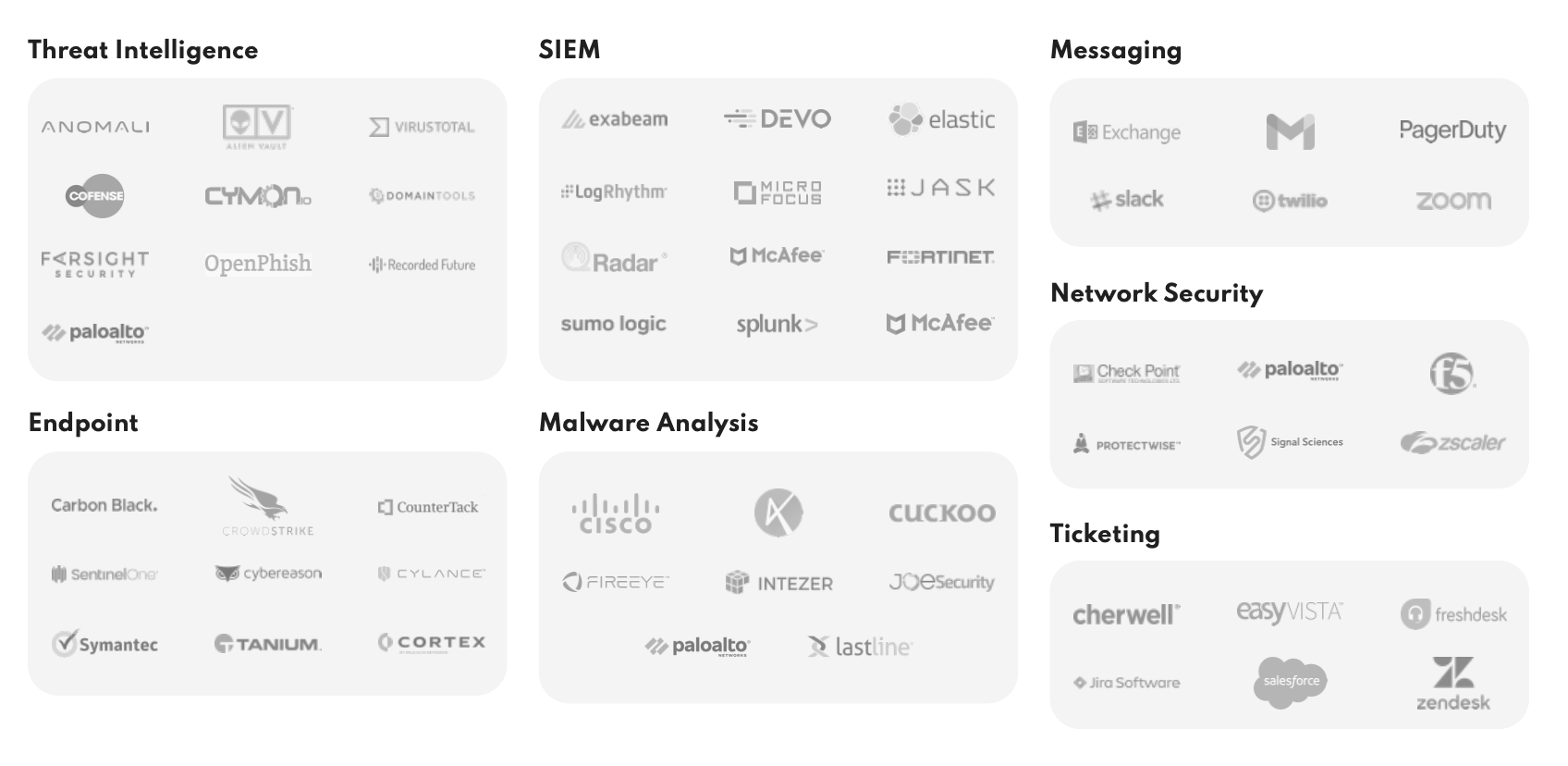 Free Integration Service
Free integration for both security and non-security tools.
Wide Range of Integrations
Never-ending story. Number and variety of integrations are increasing every day.
Vendor-Agnostic
Vendor-free bidirectional integrations.
Knowledgebase
Knowledge is power
Knowledgebase is a kind of library. It is your organization's cyber knowhow documentation that allows security analysts to get the knowledge or share their information and experience easily. This knowledge base also empowers the orientation of the newcomers.