Playbook Simulation is the feature that you can simulate before activating the playbook that you have created. By entering sample data to the simulation, you can test the scenario implementation of the playbook you have written.
After a playbook is completed, the simulation screen is open with the arrow button in the lower right corner.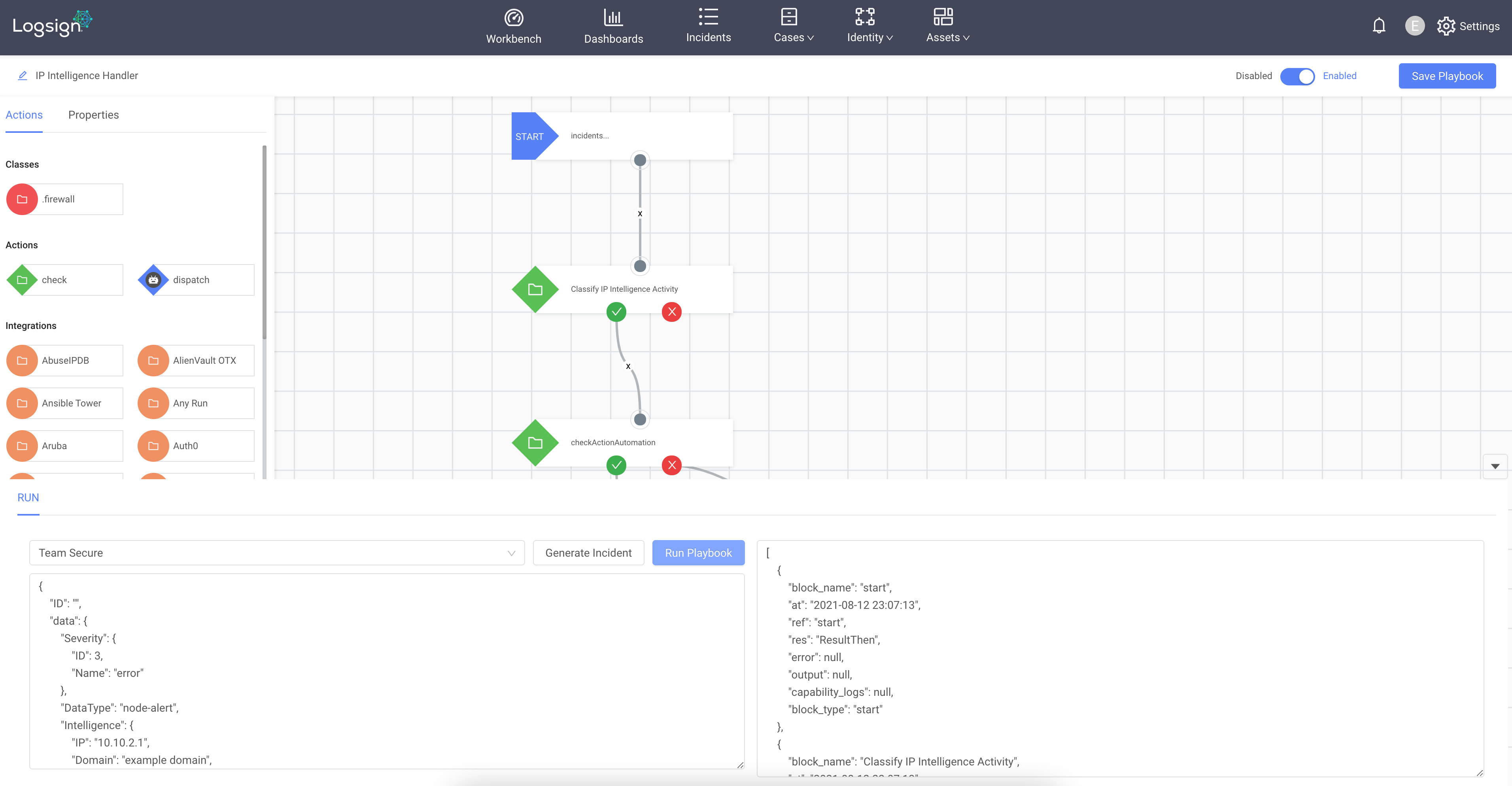 The test can be created with "Generate Incident" button after the organisation is selected.
If there are fields that needs to be change, you can easily change them as there is a free text editor.
After making all the arrangements, we can start the testing process with the "Run Playbook" button. You can see the outputs of which step our simulation has reached, the errors it has encountered, or the steps that have been successfully completed on the right side of the screen.