Plans; It is the section where the organization defines the plan which it will work on Logsign SOAR. It can be used for distinctions such as scope of service, authority limits, etc.
Enter the "Plans" category from the Logsign SOAR Settings menu.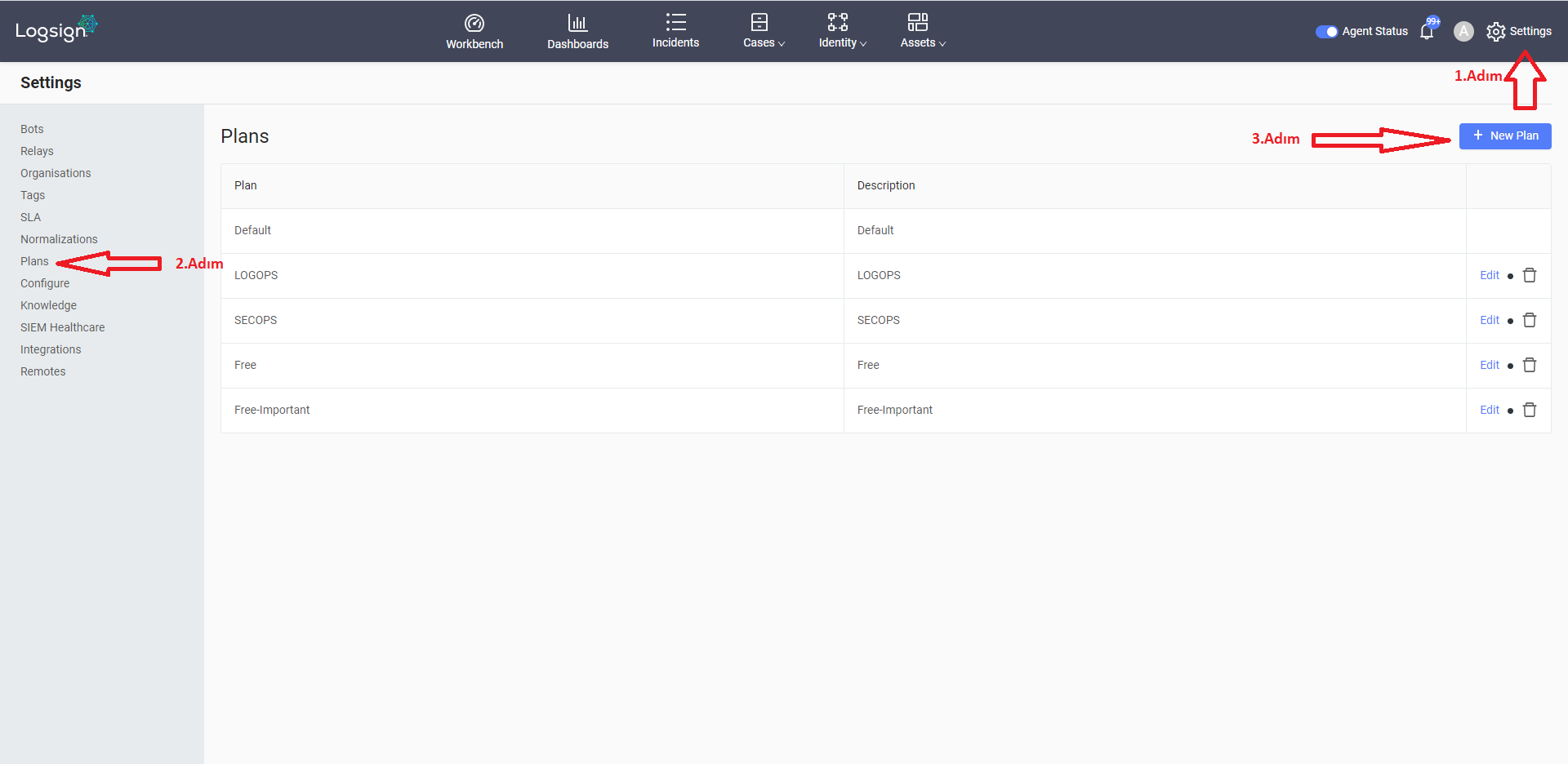 Click the "New Plan" button on the right side of the Plans screen.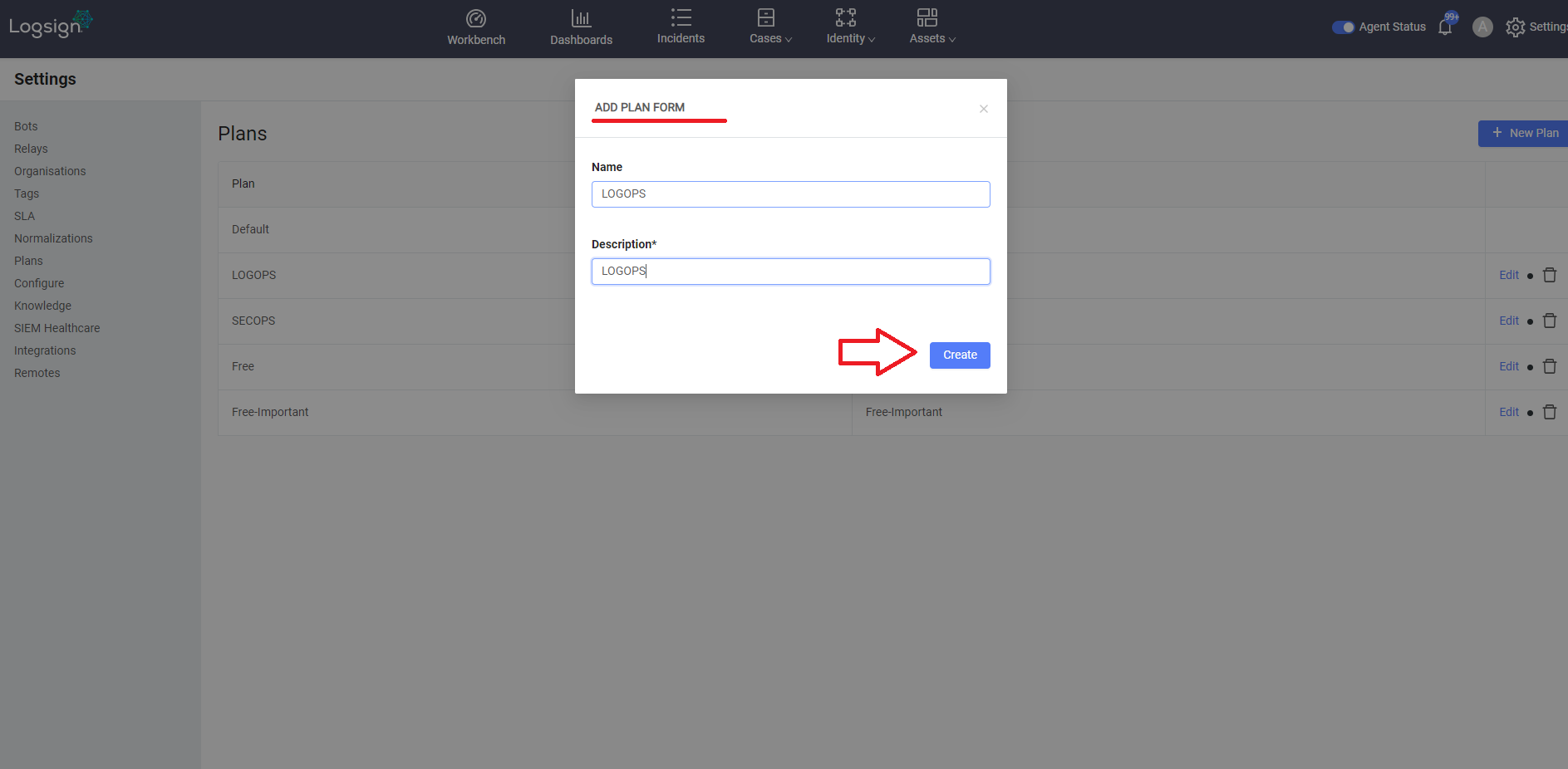 The plan creation process can be completed by defining the name and description on the "ADD PLAN FORM" tab.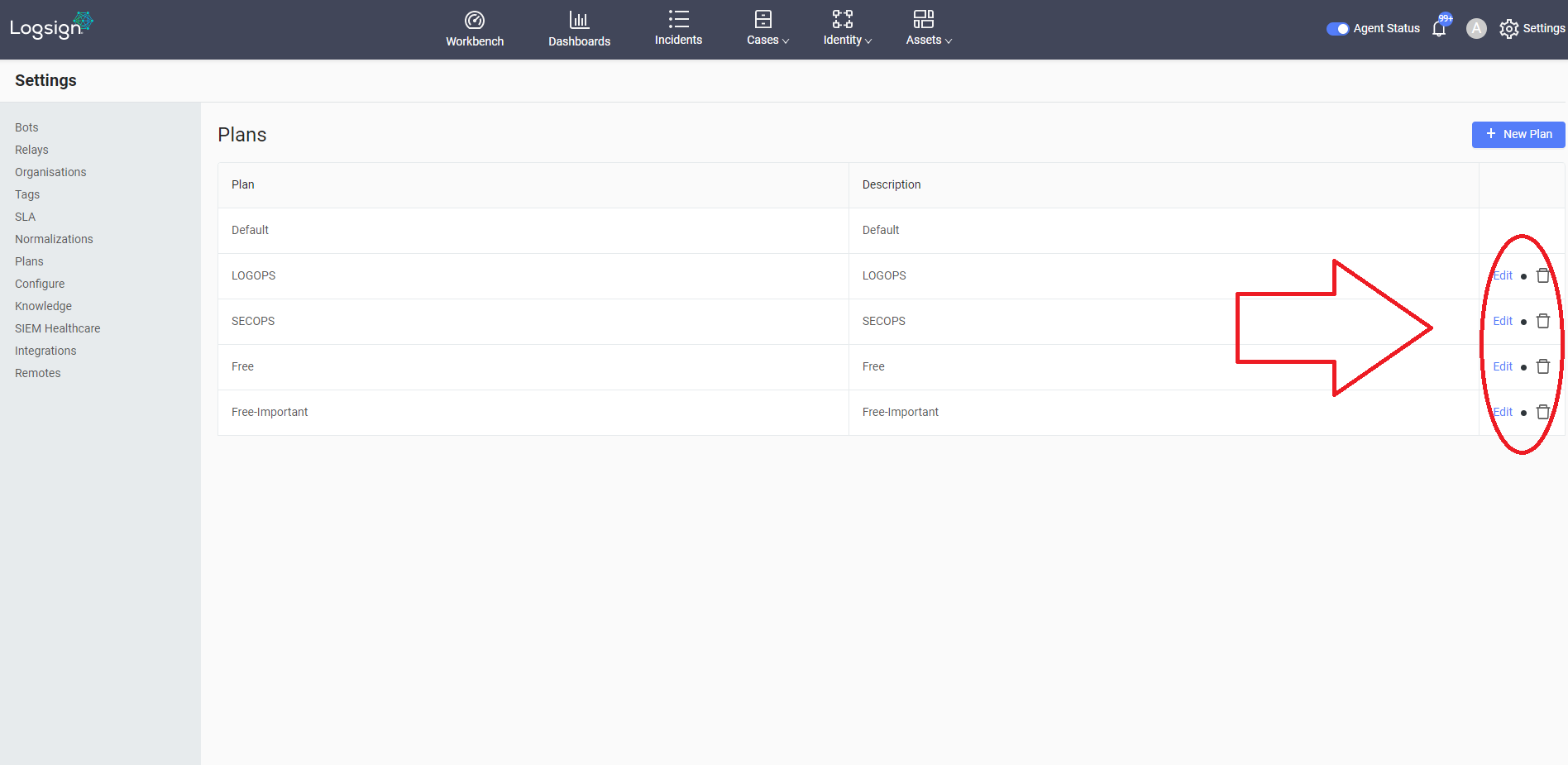 Plan definition can be edited or deleted from the same screen.