SLA is the service level agreement. The values determined for the solution time of the cases in Logsign SOAR are arranged in this section. SLA time duration is displayed within the cases. Depending on the criticality levels, different levels of SLAs can be created.
Enter the "SLA" category from the Logsign SOAR Settings menu.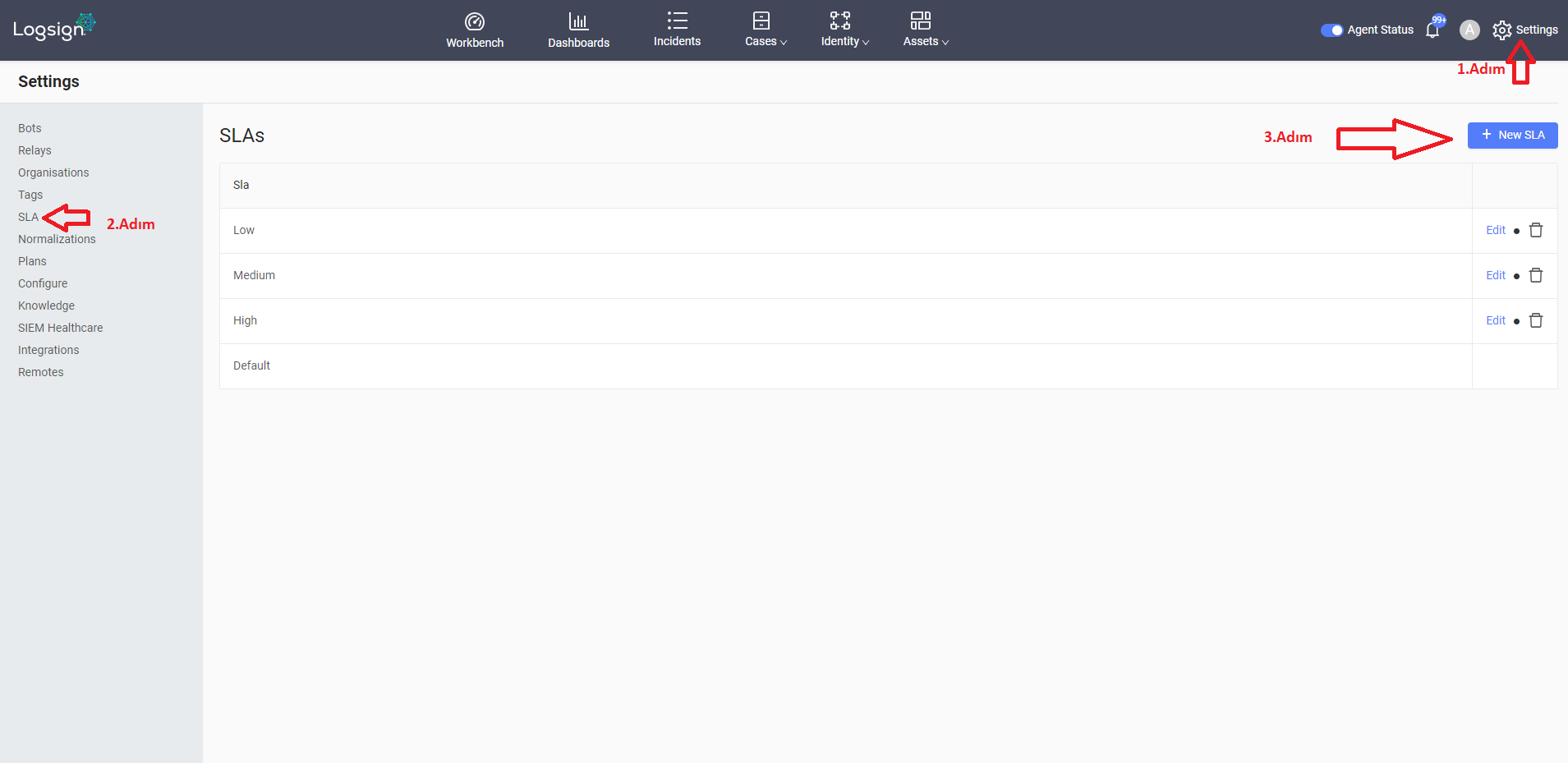 Click the "New SLA" button on the right side of the SLA screen.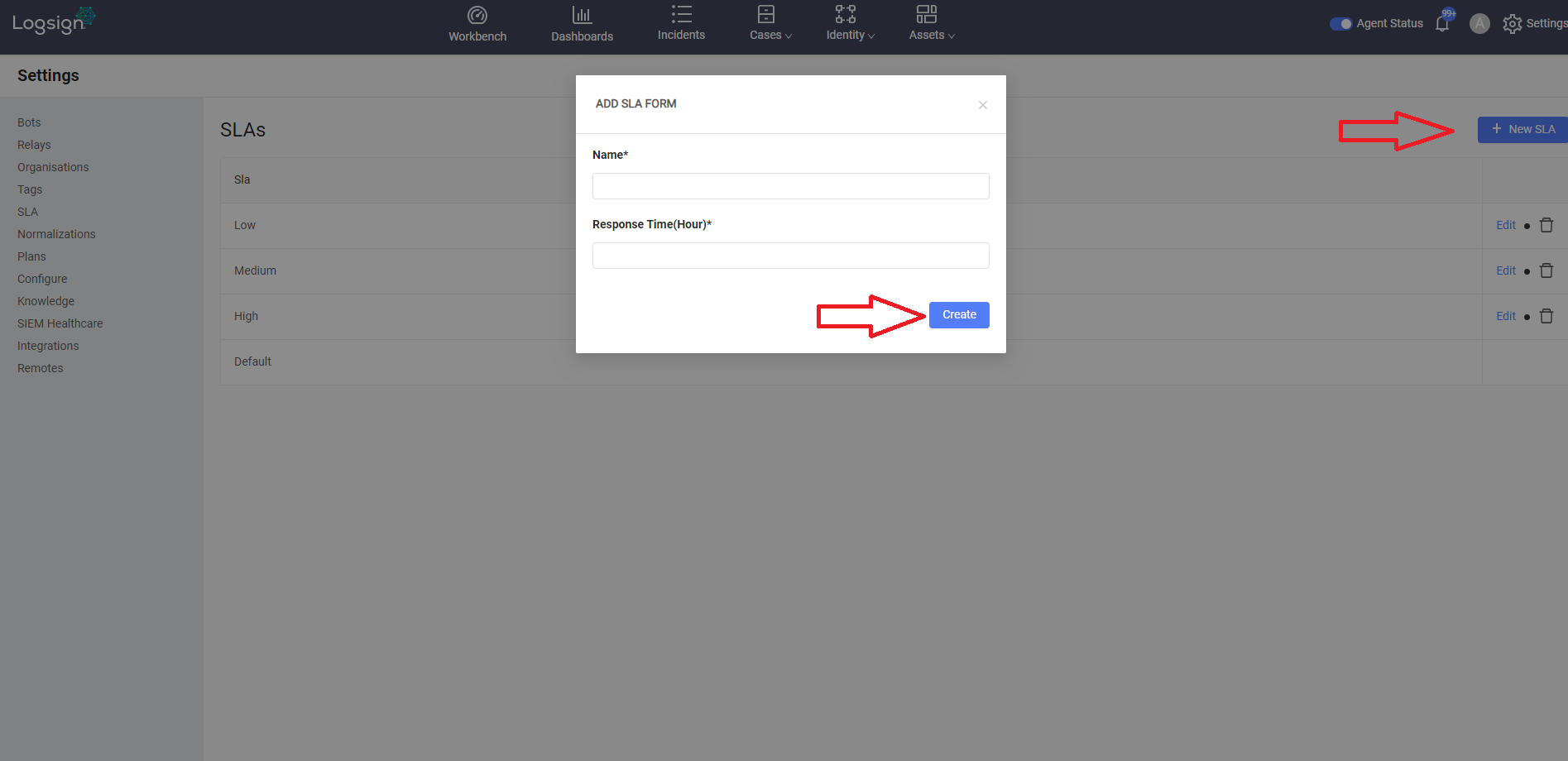 The SLA is created by specifying its name and response time (in hours).
SLA definition can be edited or deleted from the same screen.