Tags; used to classify similar cases of cases. Custom reports can be created by filtering in reporting steps. Related cases can be seen by filtering by tags in the workbench menu.
Enter the "Tags" category from the Logsign SOAR Settings menu.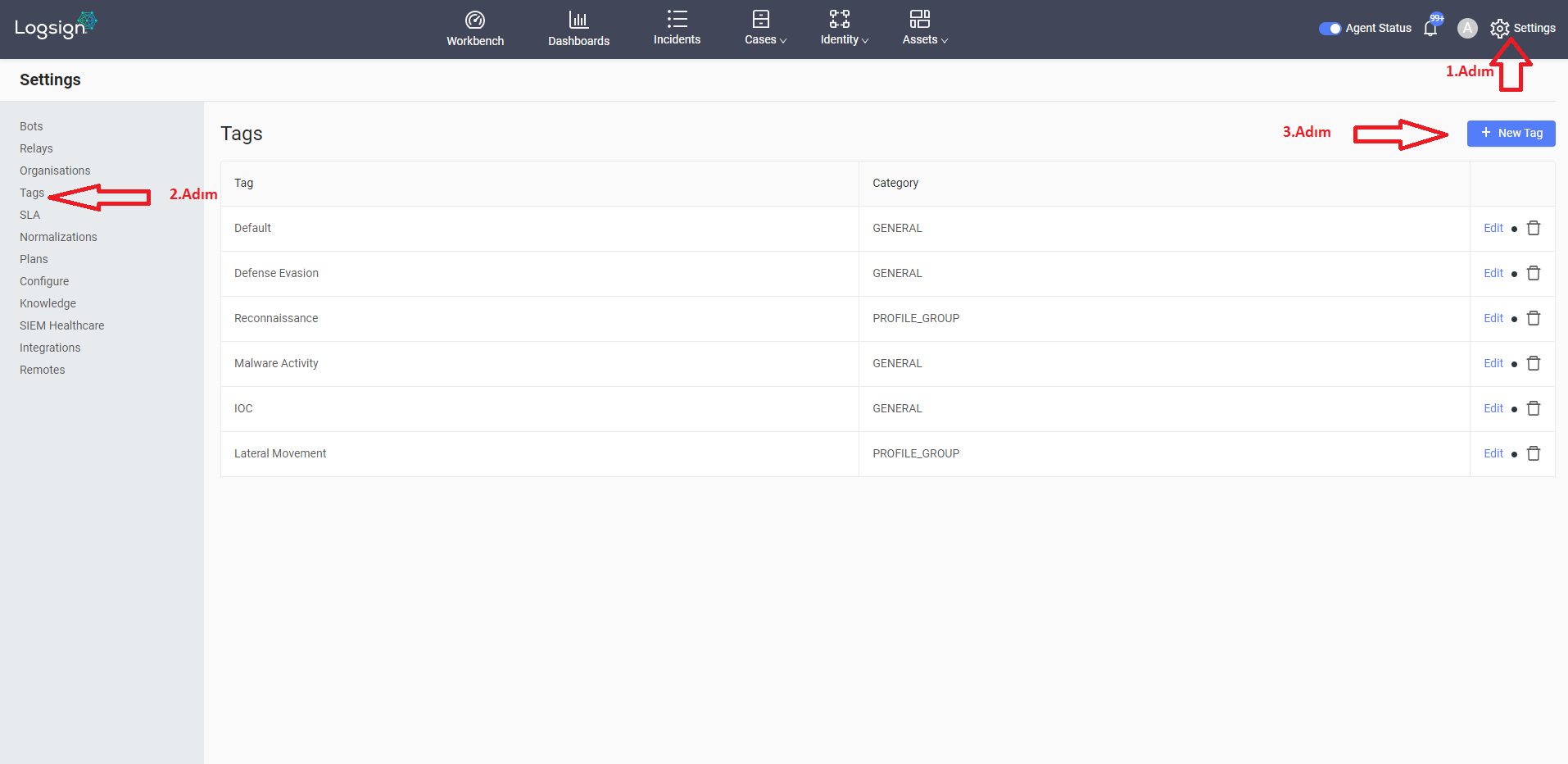 Click the "New Tag" button on the right side of the Tags screen.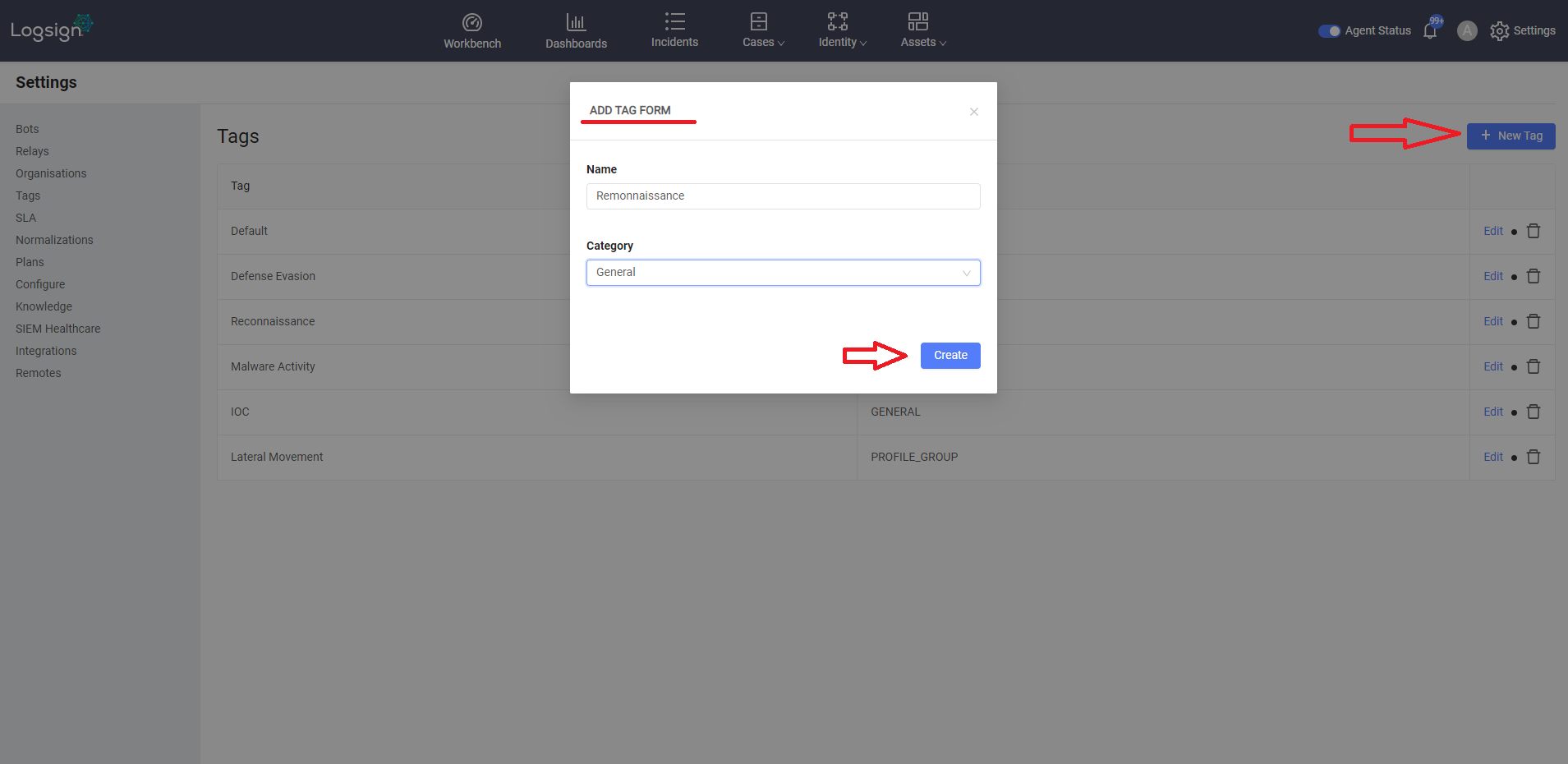 It is created by determining the title and category related to the tag class.
The category is divided into two as general and personal.
Tag definition can be edited or deleted from the same screen.