Assets; This is the section where the integration of other security devices with which Logsign SOAR will work. In this part, you can define the connection and settings of hundreds of devices with Logsign SOAR is integrated. You can review the security products we can integrate at https://www.logsign.com/integrations/
From the Logsign SOAR top menu, enter the "Assets" tab that under the Assets menu.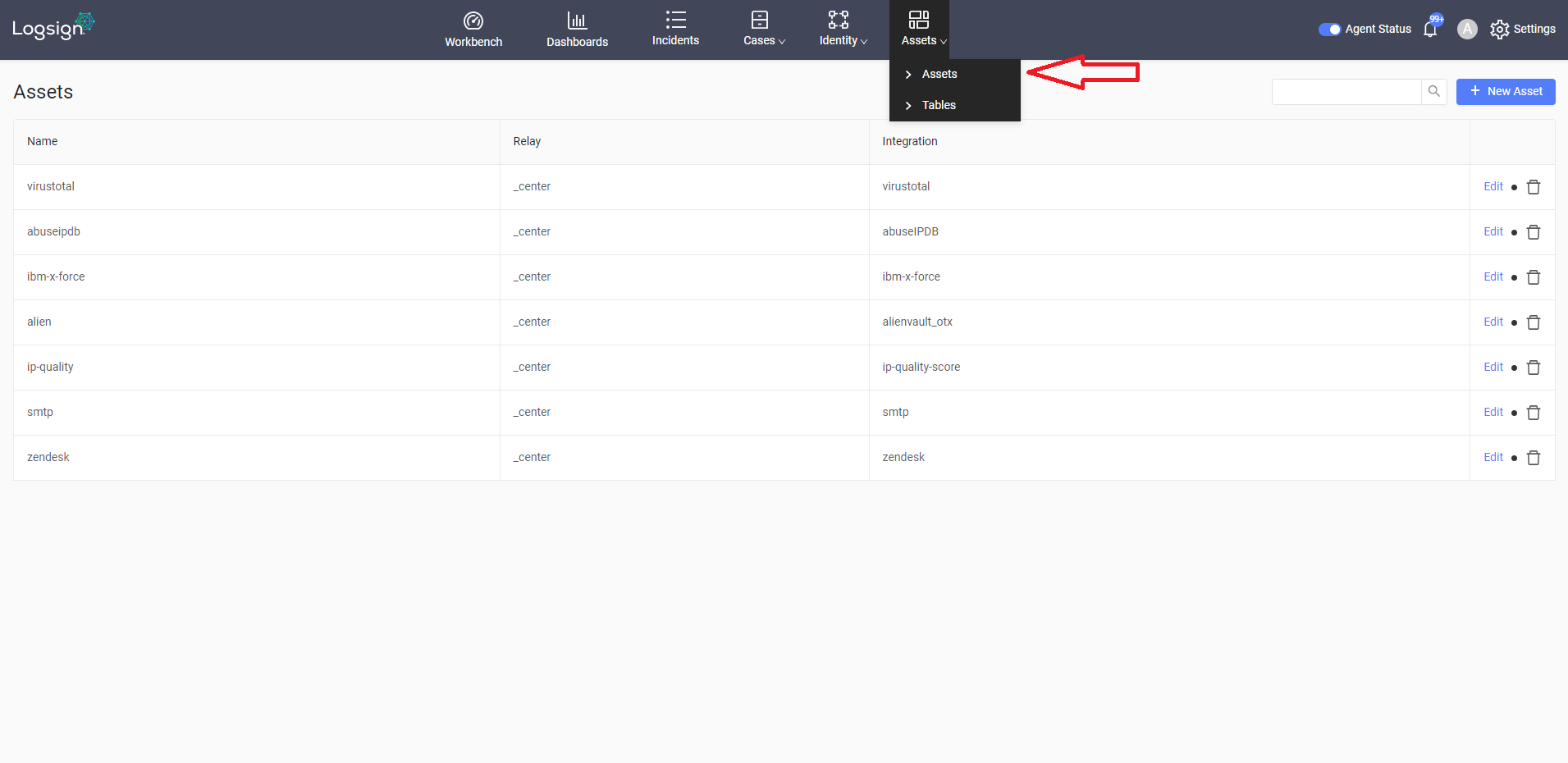 Click the "New Asset" button on the right side of the assets screen.
On the opening screen, the security product selected from the integration tab to be adjusted and its settings can be made.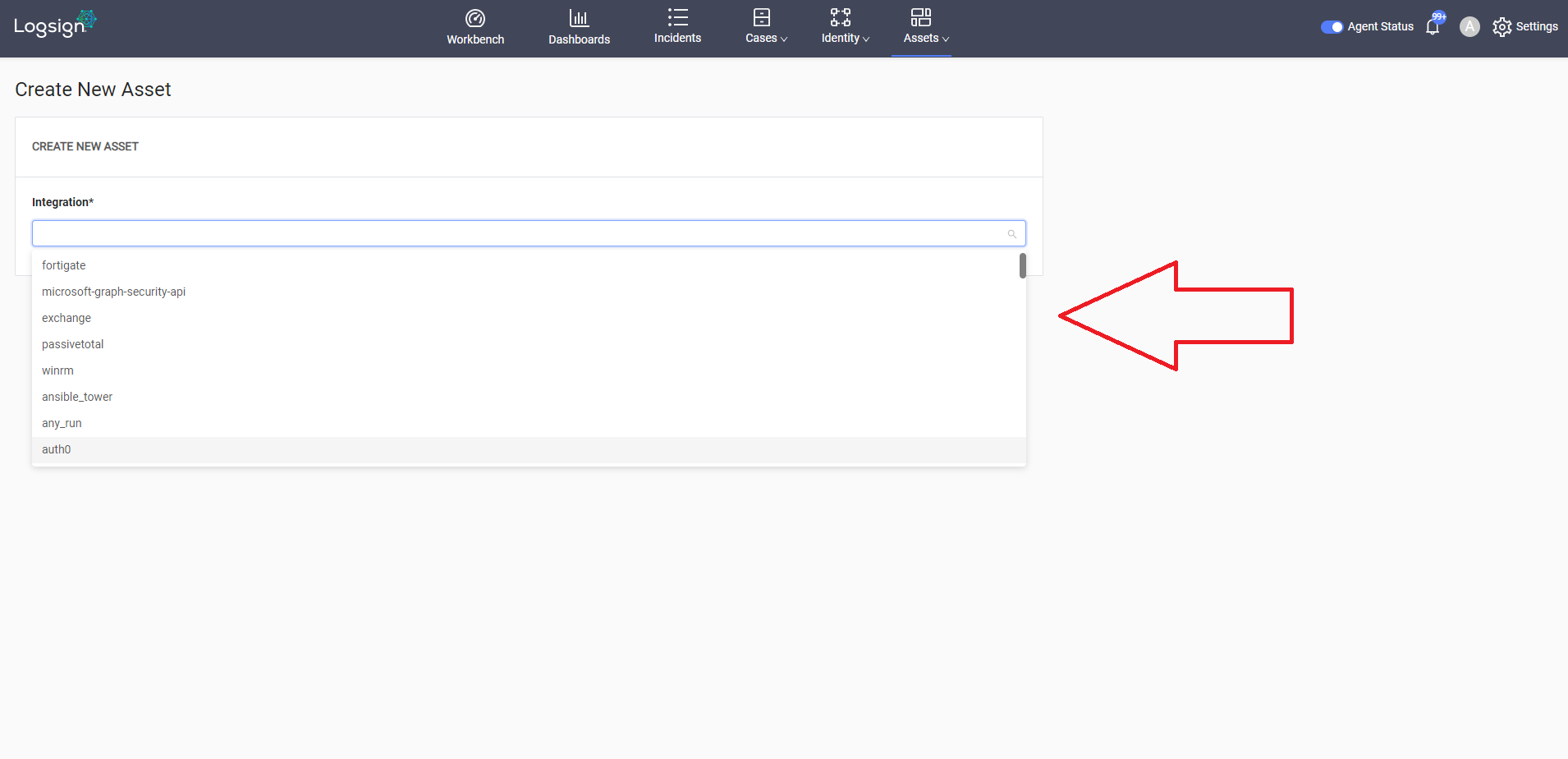 Filtering can be done using the search box on the top right of the Assets screen.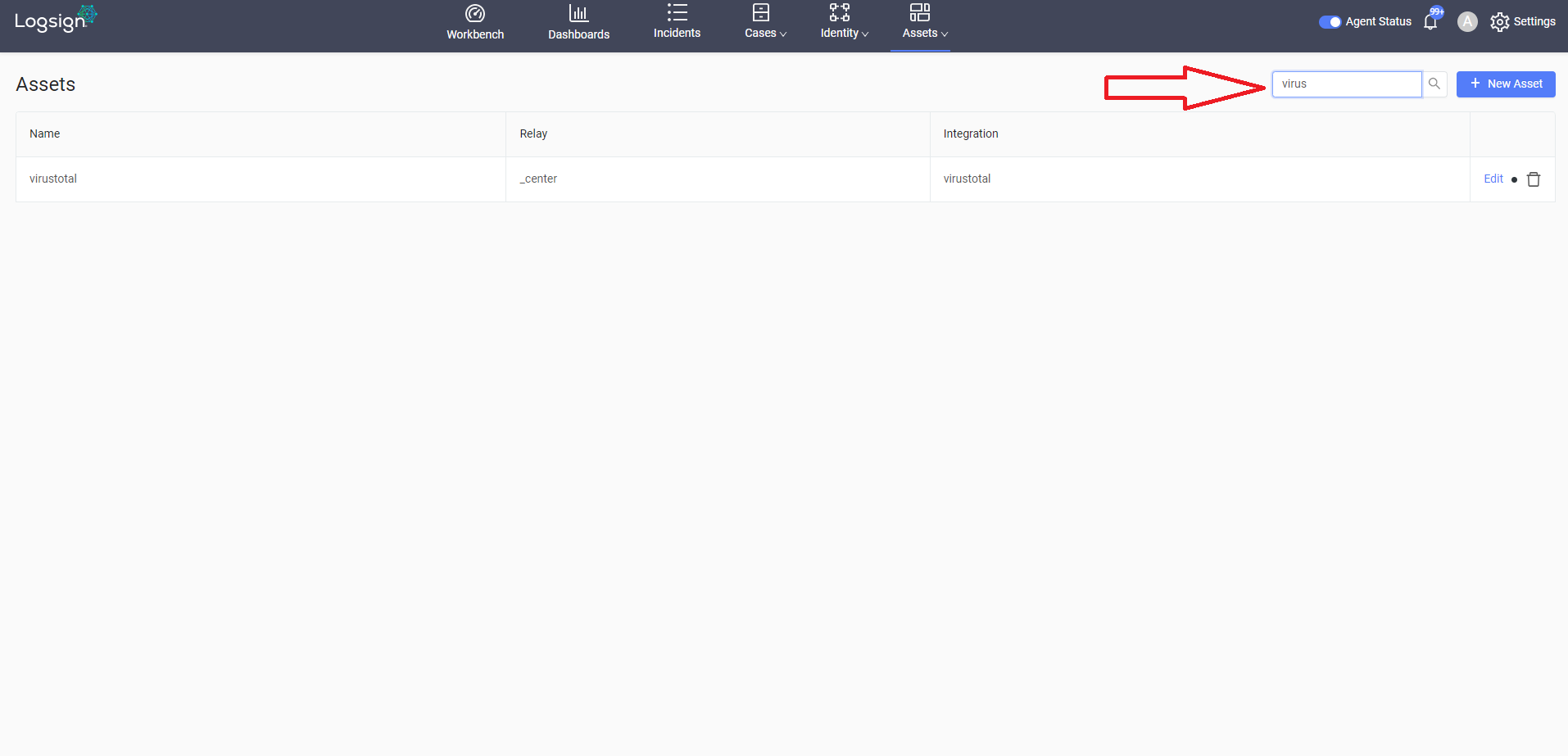 Once integration is completed, you can use the assets you defined in playbooks.