Information database is an information repository where users share informations with each others. Administrators or users can share their information with everyone.
Enter the "Knowledge" category from the Logsign SOAR Settings menu.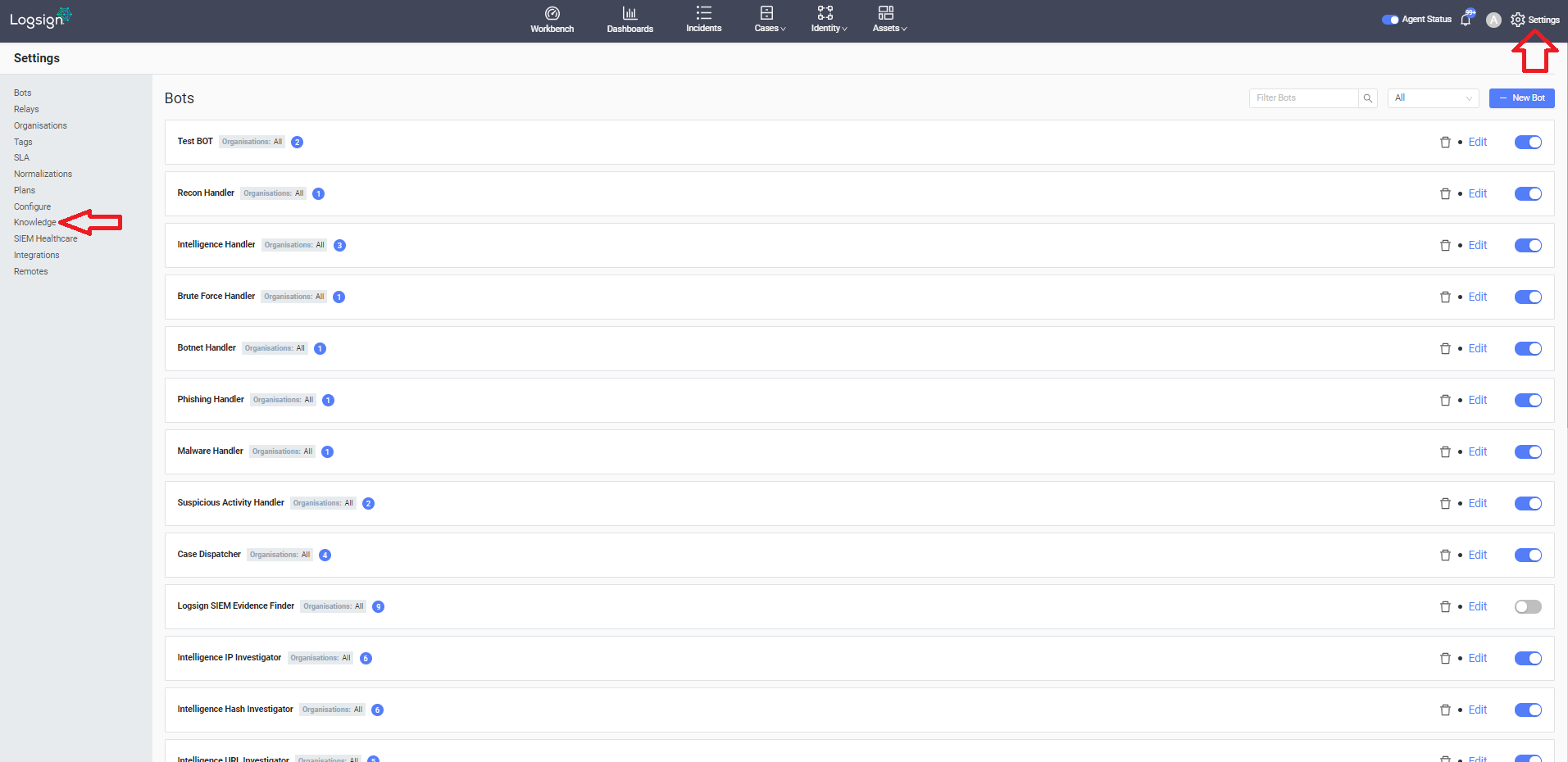 A new article can be created by clicking the "New Article" button.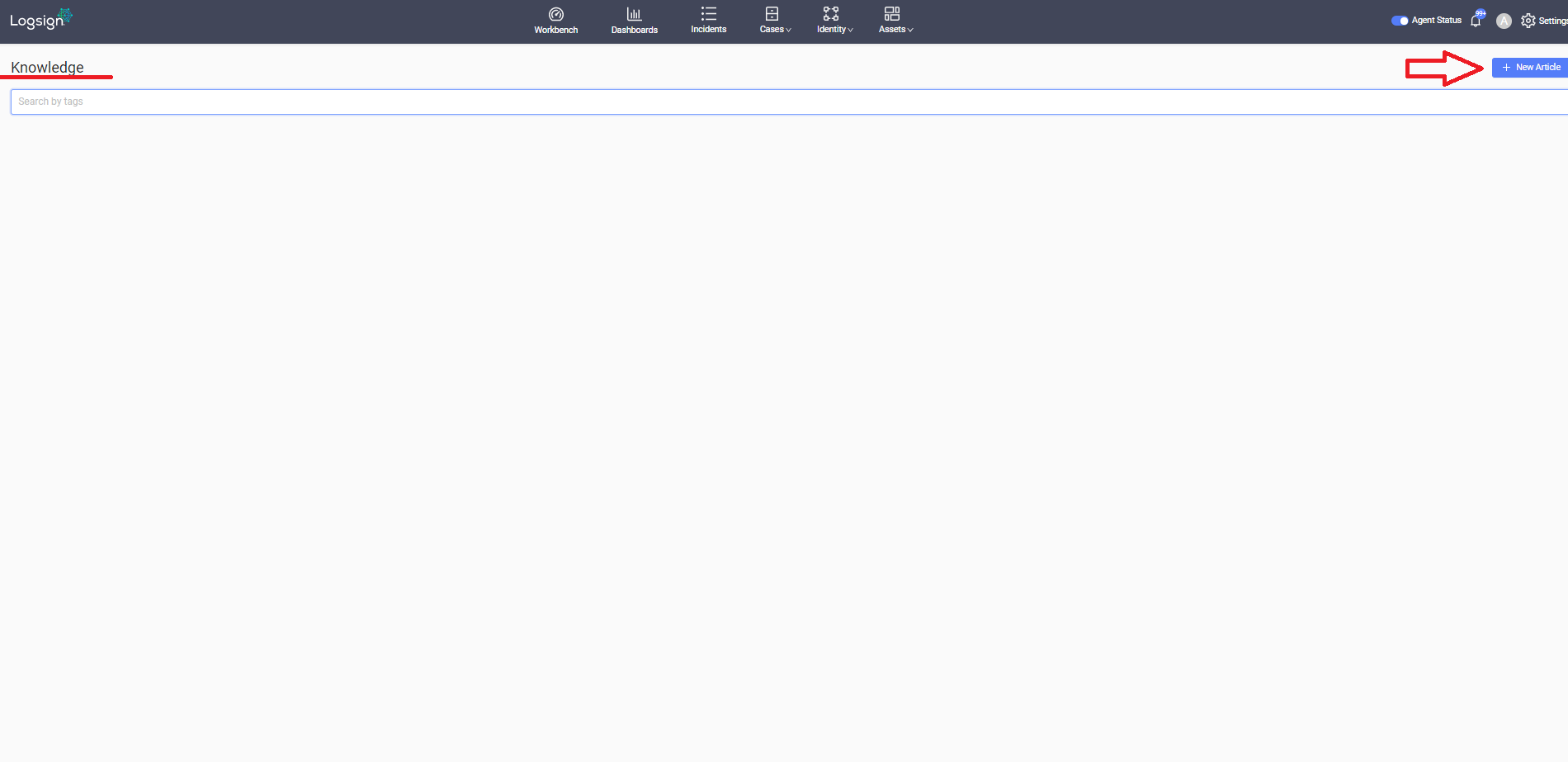 The article can be created by entering the title, tags and editor sections.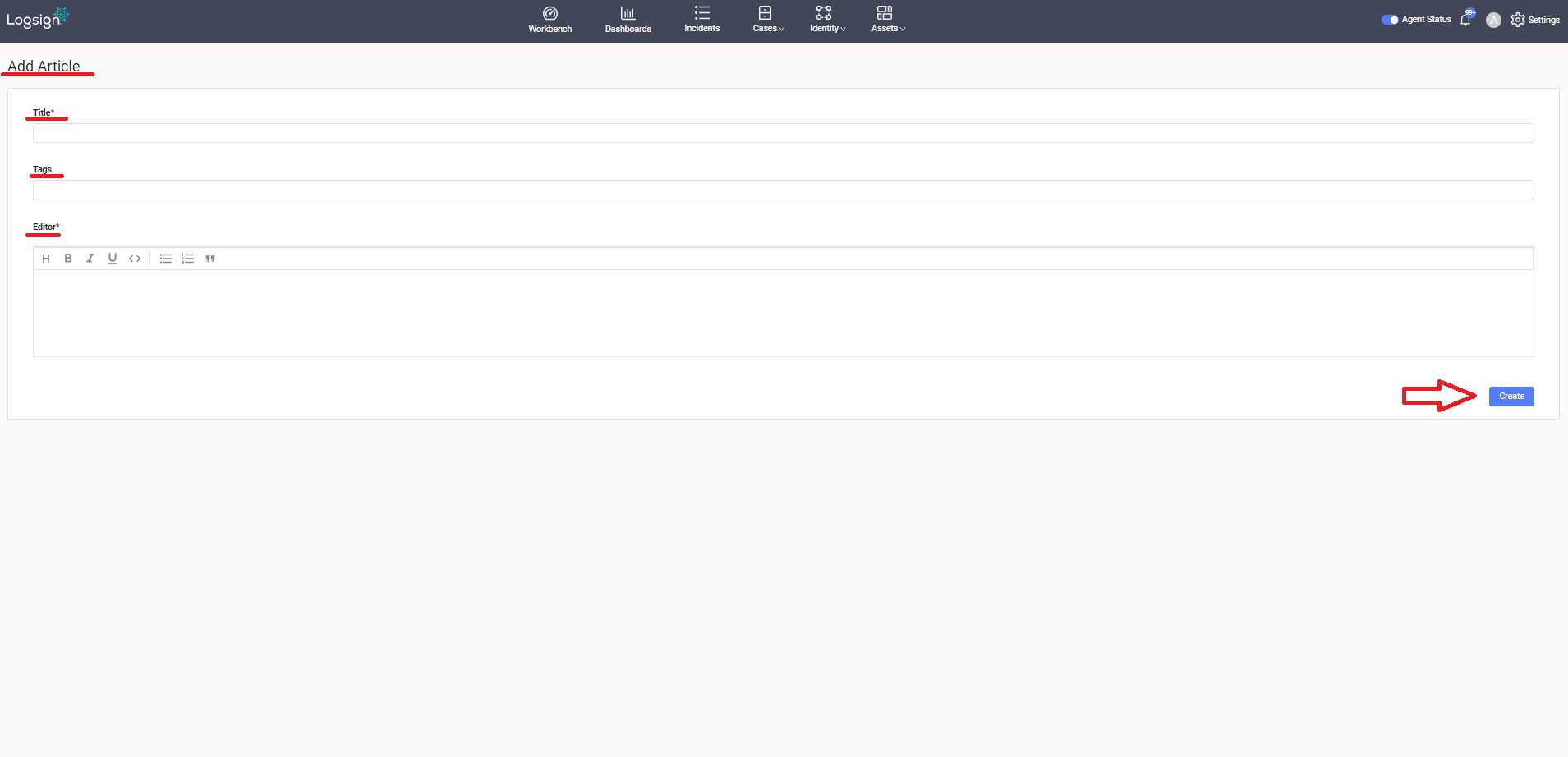 In the Search by tags section it lists all the relevant data tables searched with the tag in the entire database.
Predefined tags information such as Default, Malware Activity, IOC, Lateral Movement etc. will be displayed in the search box.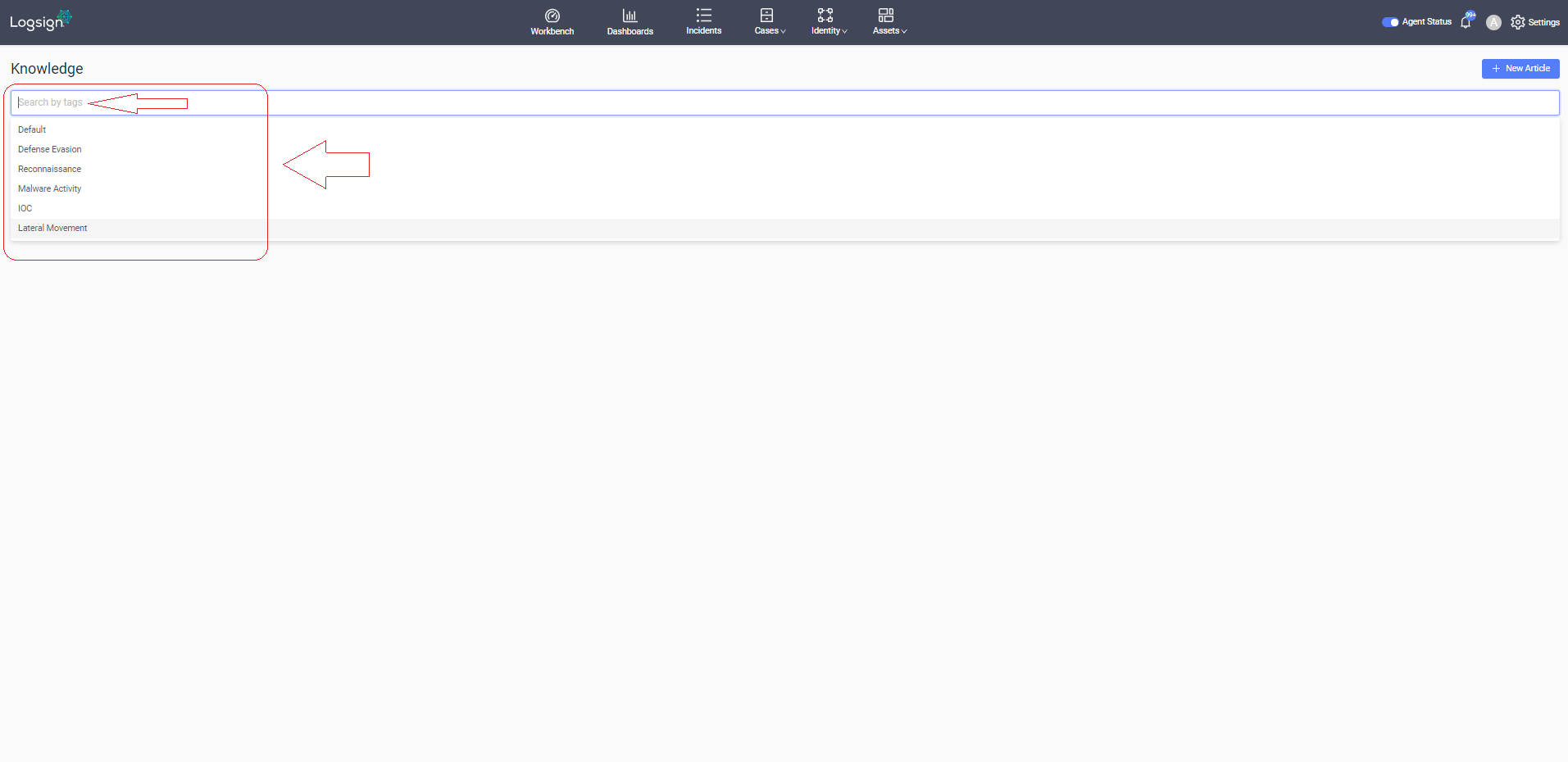 Article description can be edited or deleted from the same screen.

Similar articles will be listed on the right.