Normalizations are the arrangement of some columns within the framework of certain rules in order to make the incidents reaching Logsign SOAR clear.
Enter the "Normalizations" category from the Logsign SOAR Settings menu.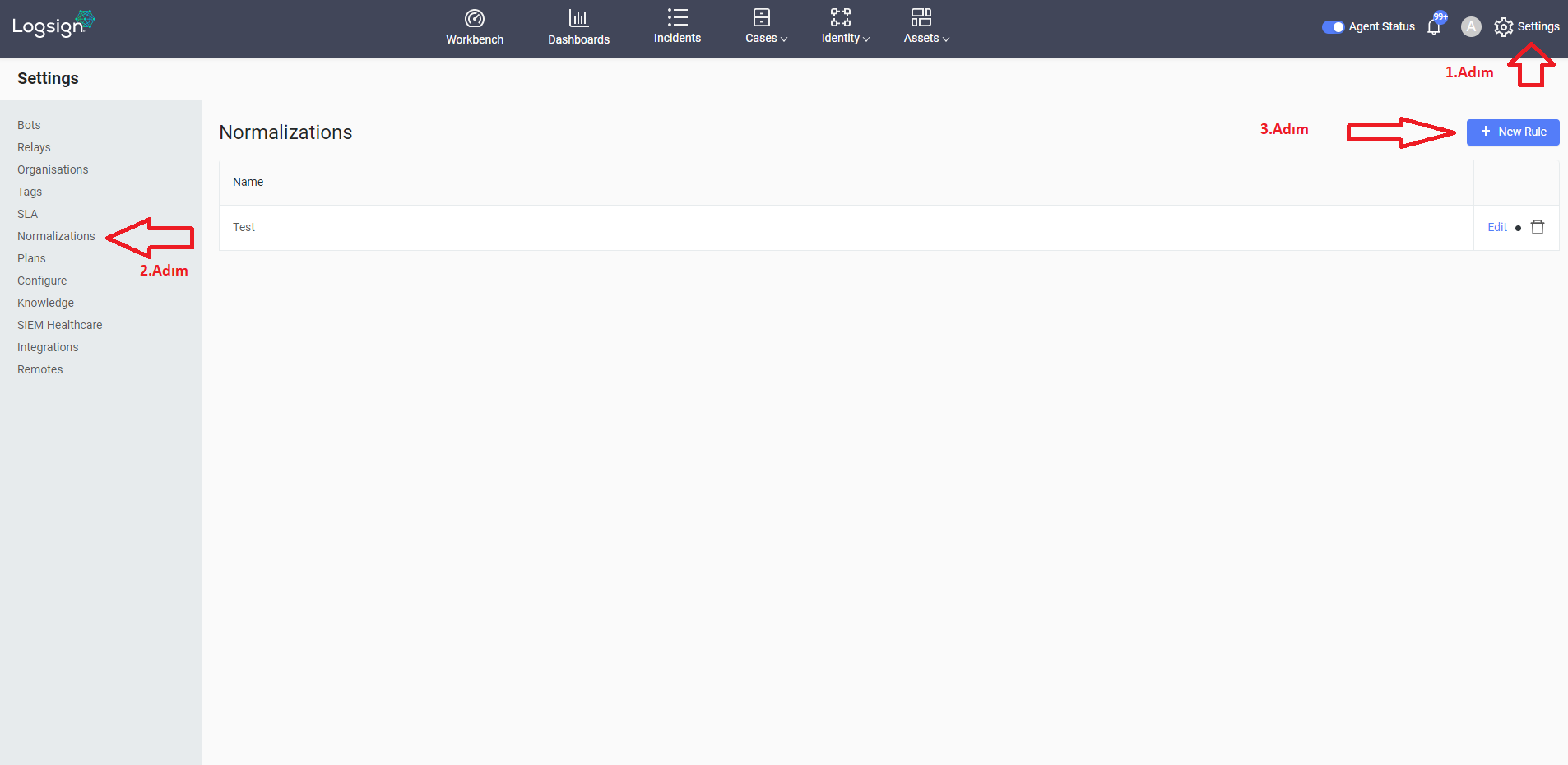 Click the "New Rule" button on the upper right side of the Normalizations screen.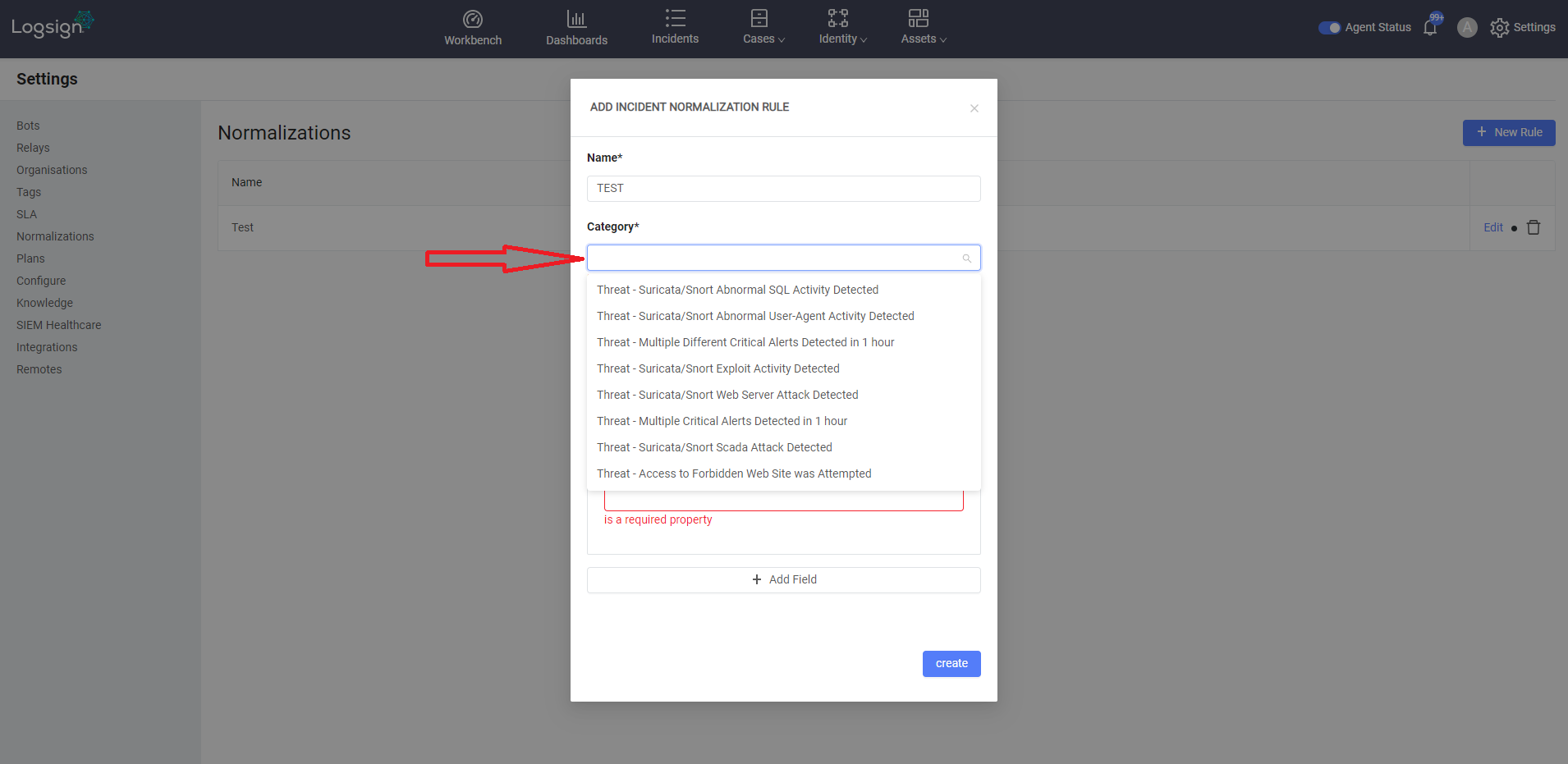 On the "ADD INCIDENT NORMALIZATION RULE" tab, normalization rule is created by entering normalization name, category (incident), columns and values.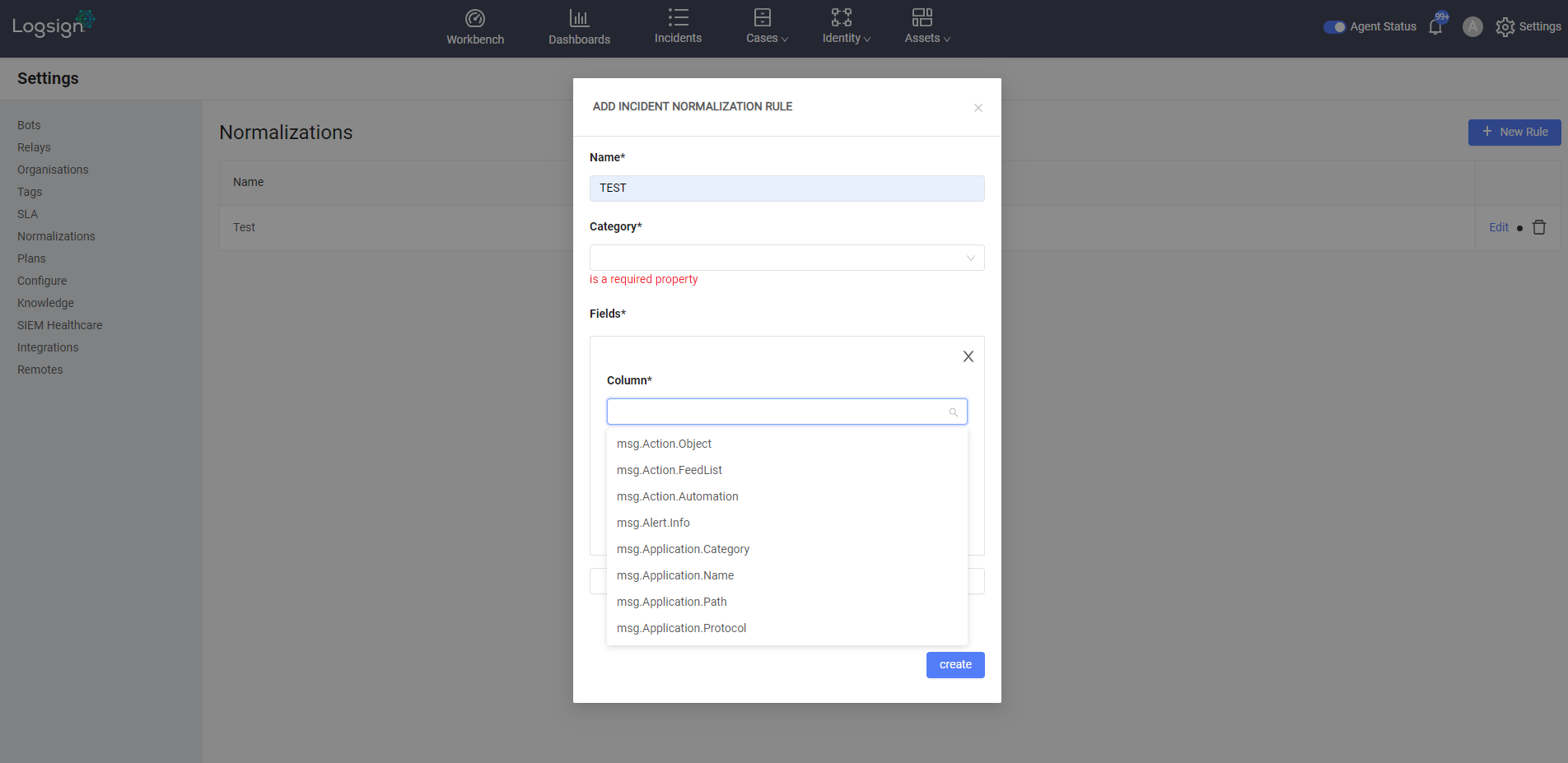 The normalization definition can be edited or deleted from the same screen.