Users logging into Logsign SOAR will access the screen we called "Workbench" as the homepage.
Workbench guides users to the goals and tasks that they need to focus on. It lists the tasks that are due or past due, priority cases, decisions where their contribution is needed, requests and read / unread messages.
The functions of the Workbench screen are described below:
From Logsign SOAR top menu enter the 'Workbench' tab.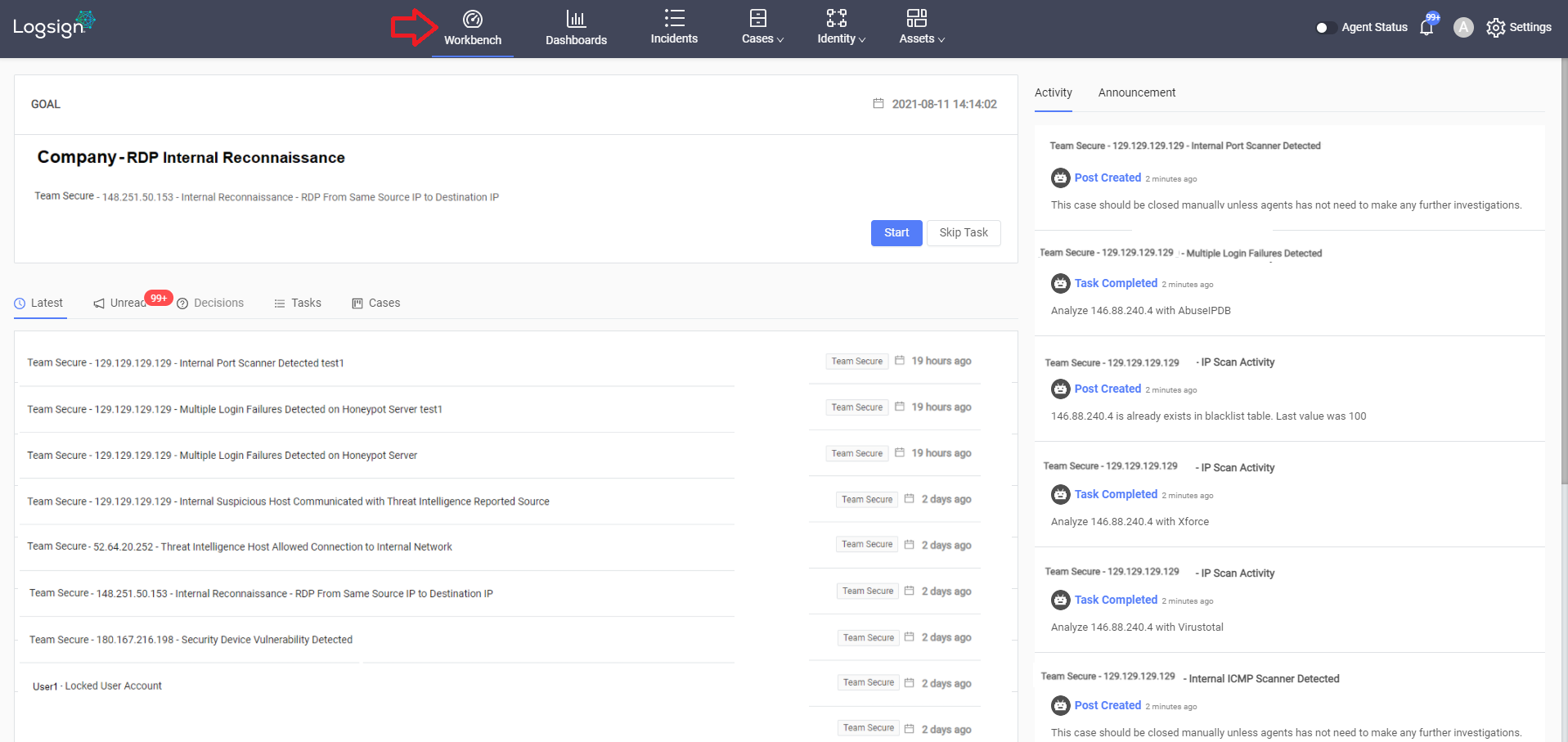 There are many seperated areas within the Workbench screen. These areas are:

Agent Status

GOAL

Latest

Unread

Decisions

Tasks

Cases

Activity

Announcement

My Profile

Notifications
Agent Status
You can set your online / offline status by clicking the "Agent Status" button.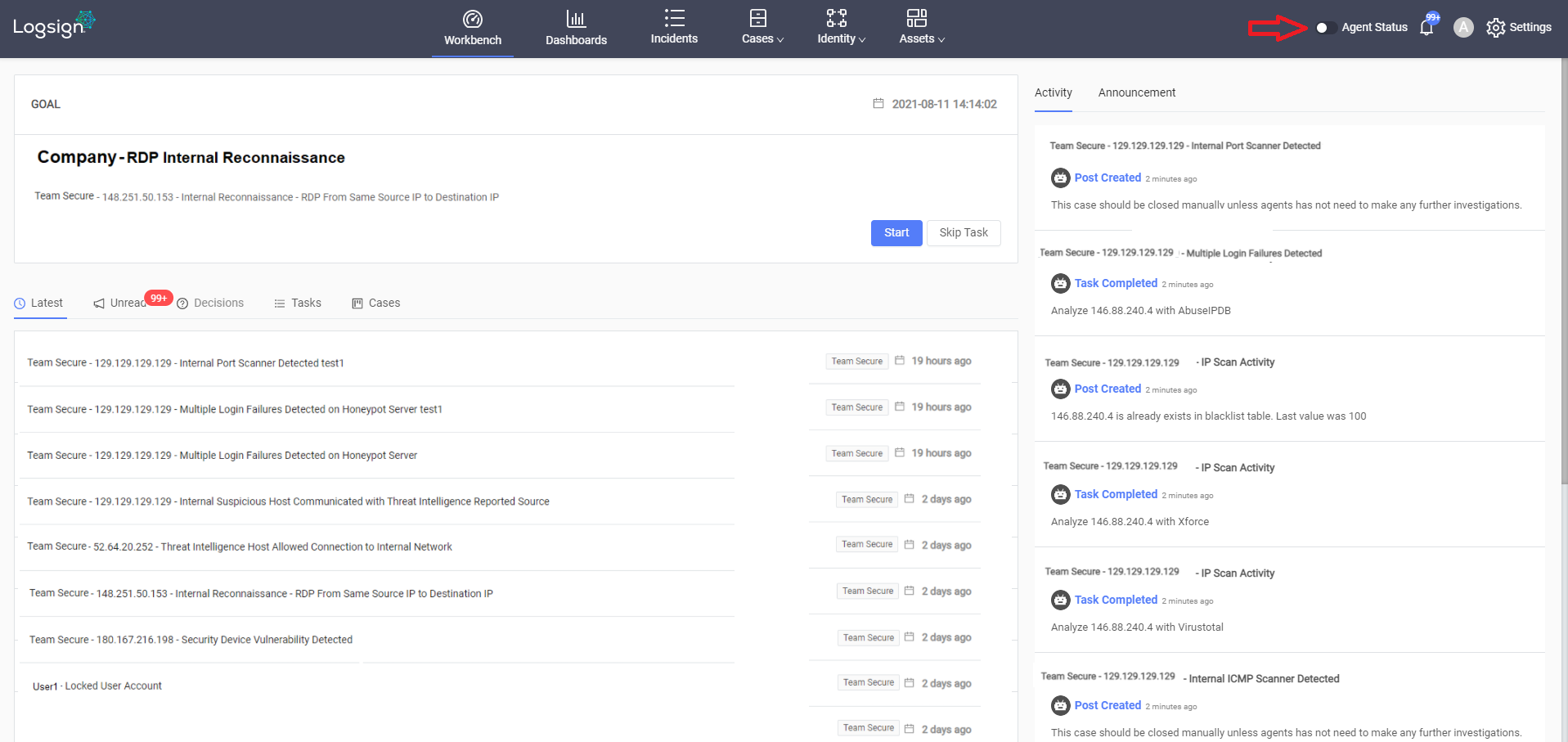 GOAL
There are priority works assigned to the user on the "Goal" tab displayed on the main screen. With quick access, you can start the assigned task and access the case details.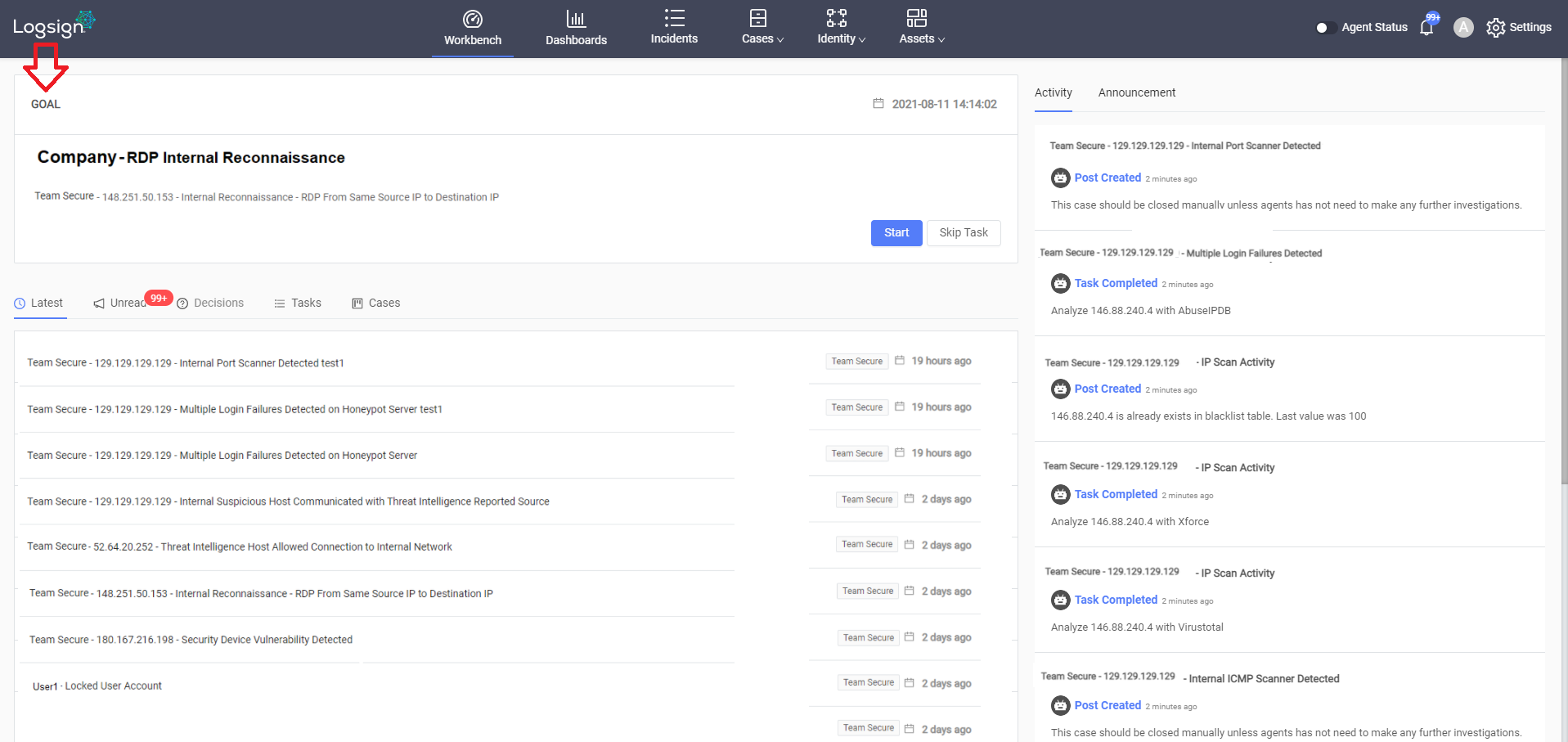 Latest
In the "Latest" tab, cases are displayed in order by recent time.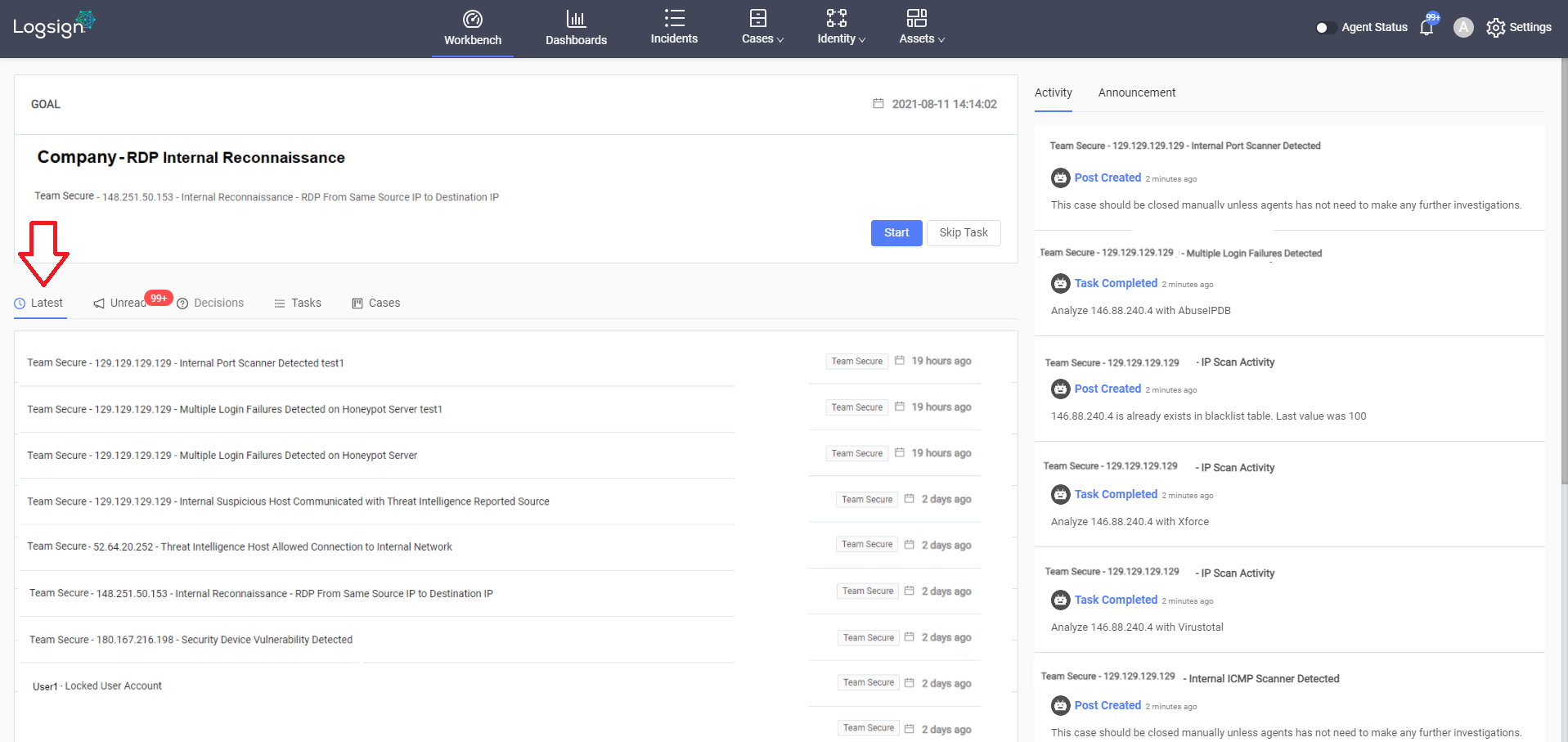 Unread
In the "Unread" tab, there are cases assigned to the user but not read yet.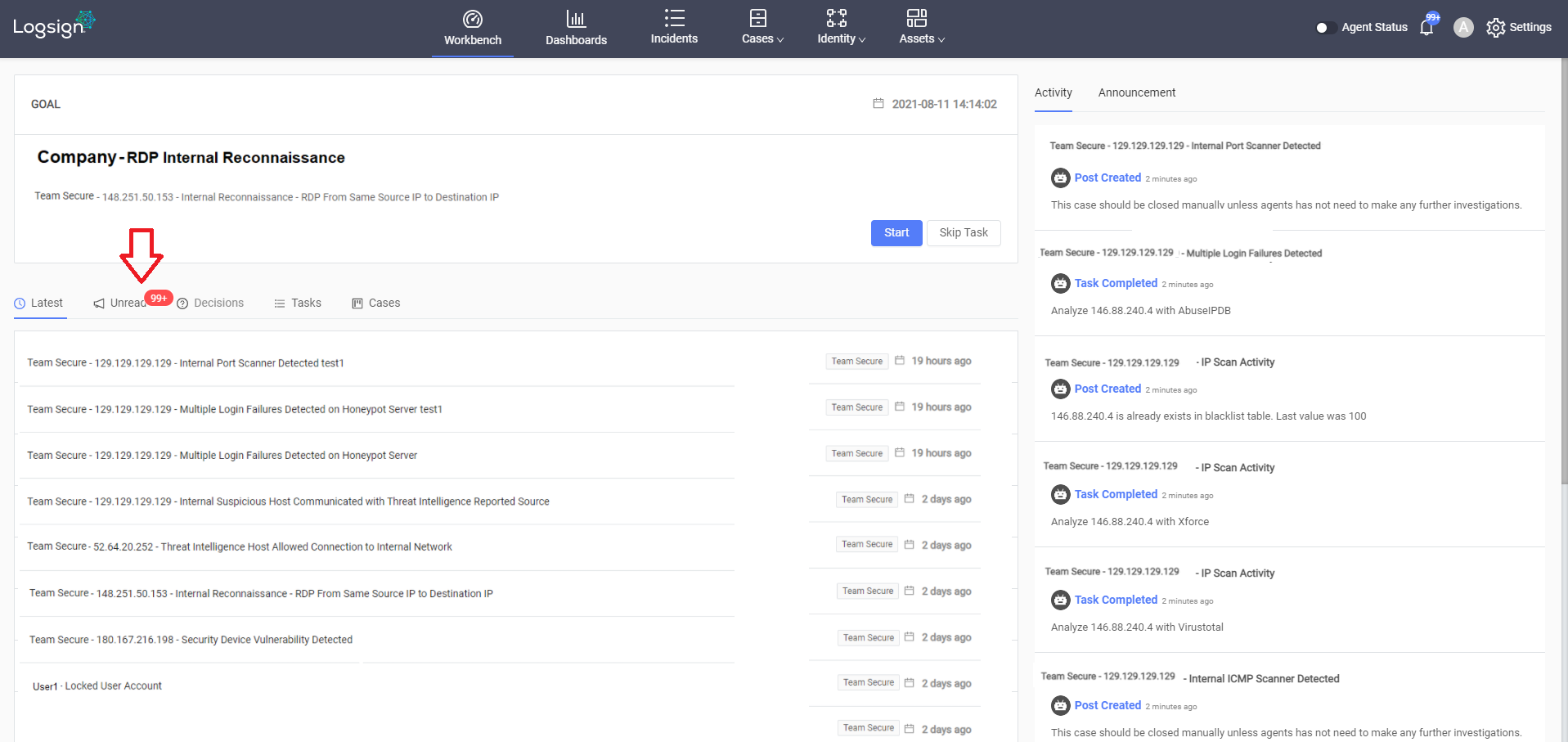 Decisions
Users use "Decisions" area when they wish to get information about the case resolution. It can also be used for situations where decision making and approval is required.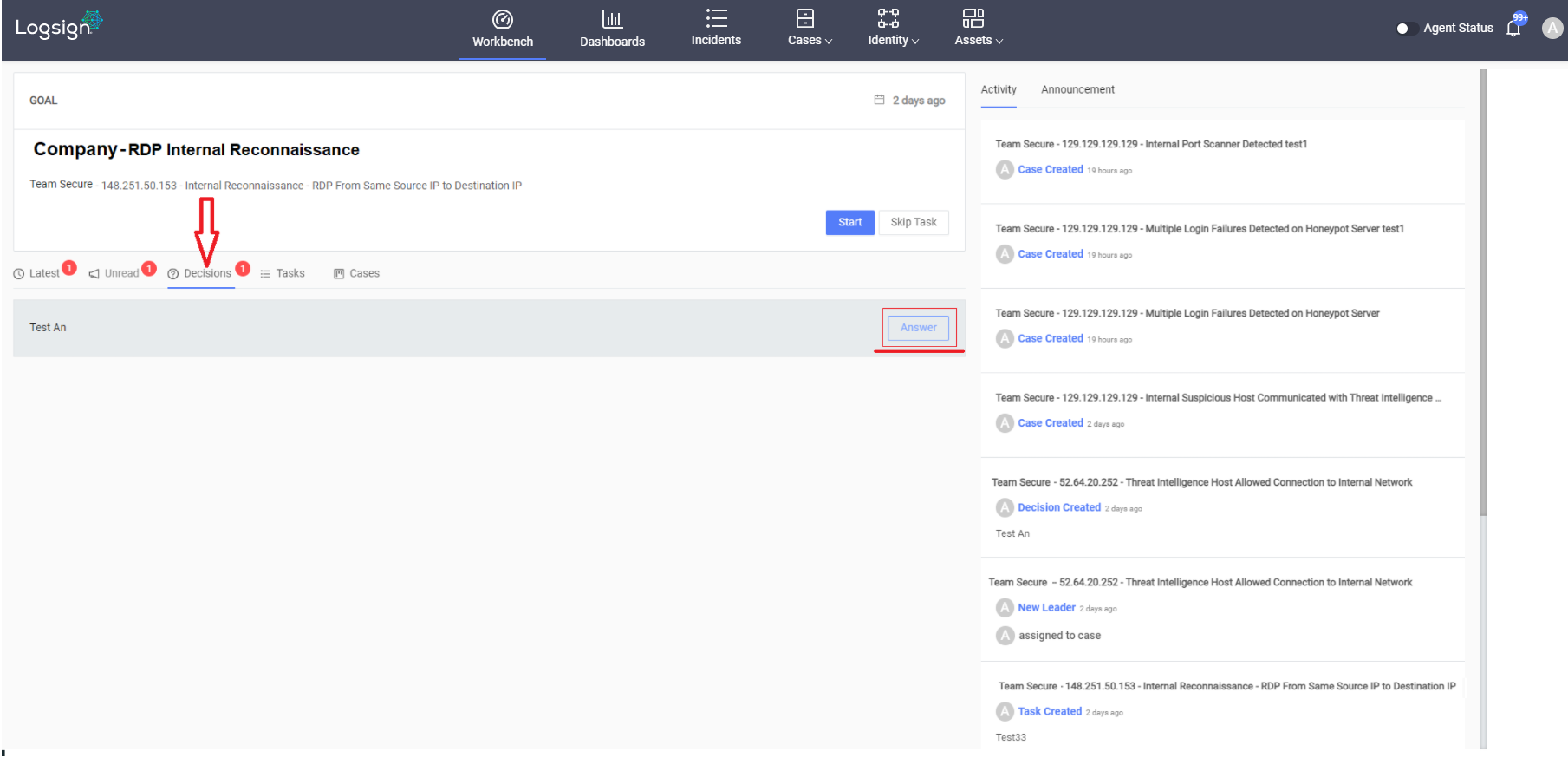 Tasks
In the "Tasks" tab, the tasks that have been opened for all assigned cases are displayed.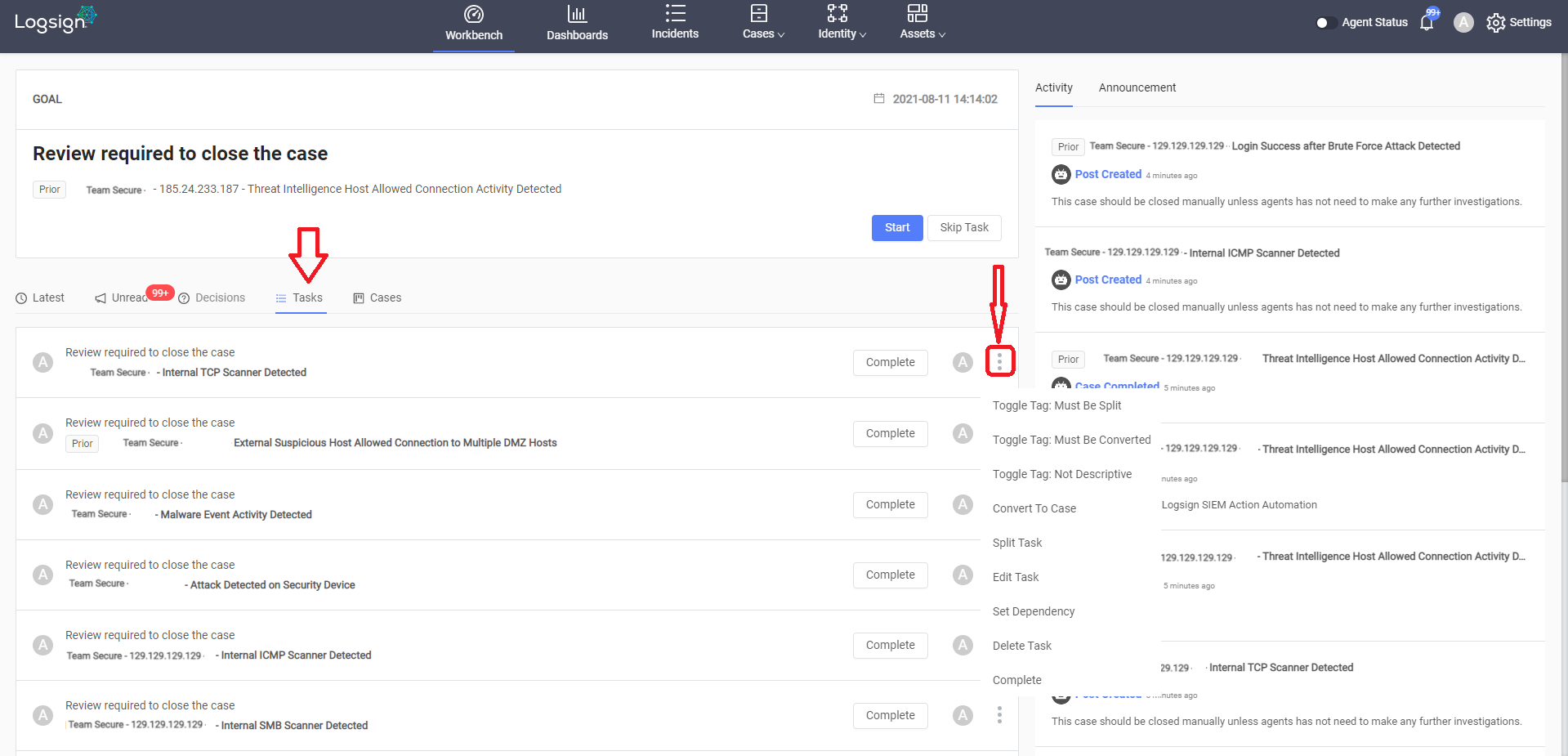 Cases
In the "Cases" tab, it is possible to view all cases by filtering.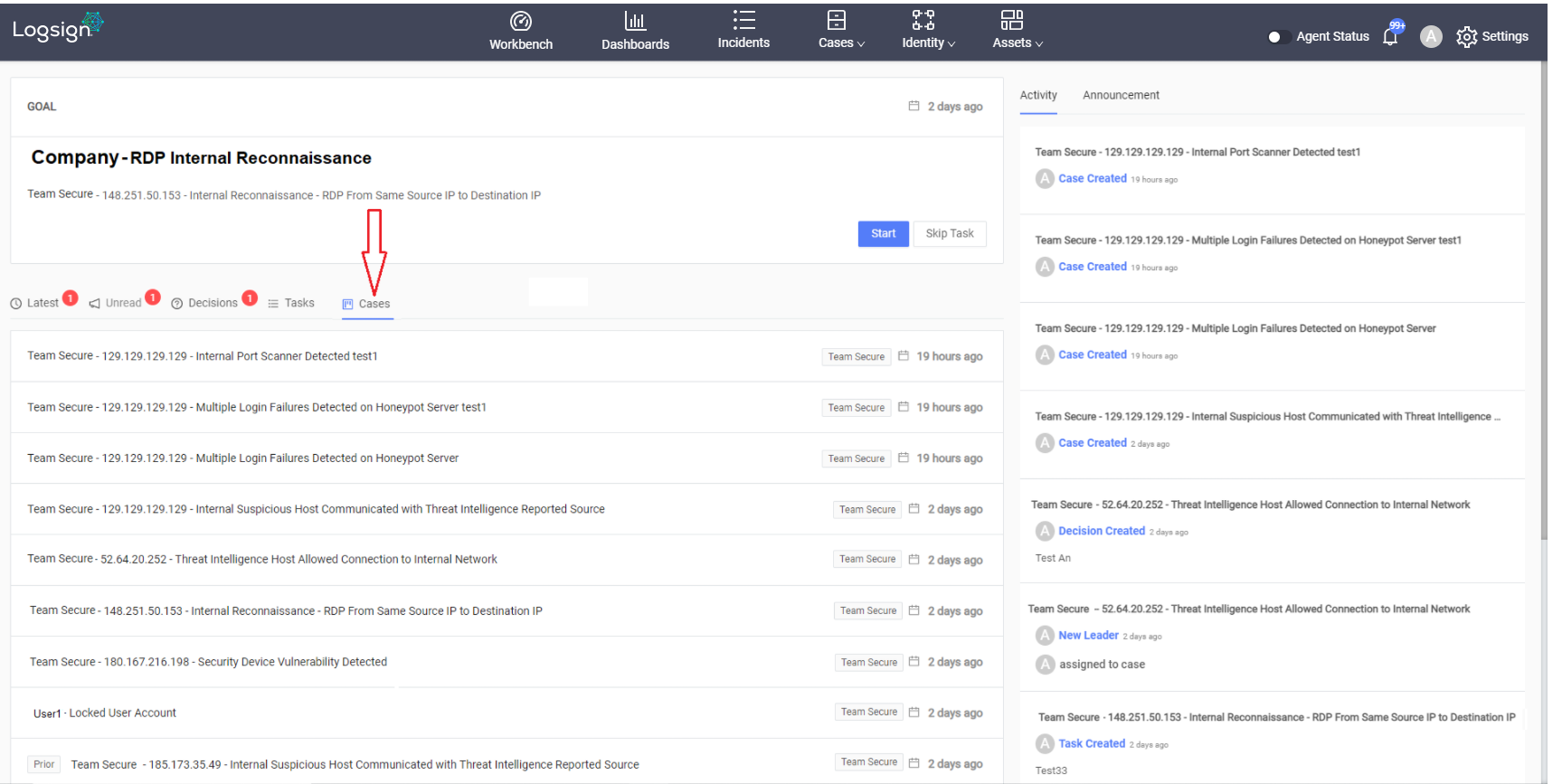 Activity
It is located on the right side of the Workbench tab. In this section, you can see the works done by the users, the status information and the actions that has been taken.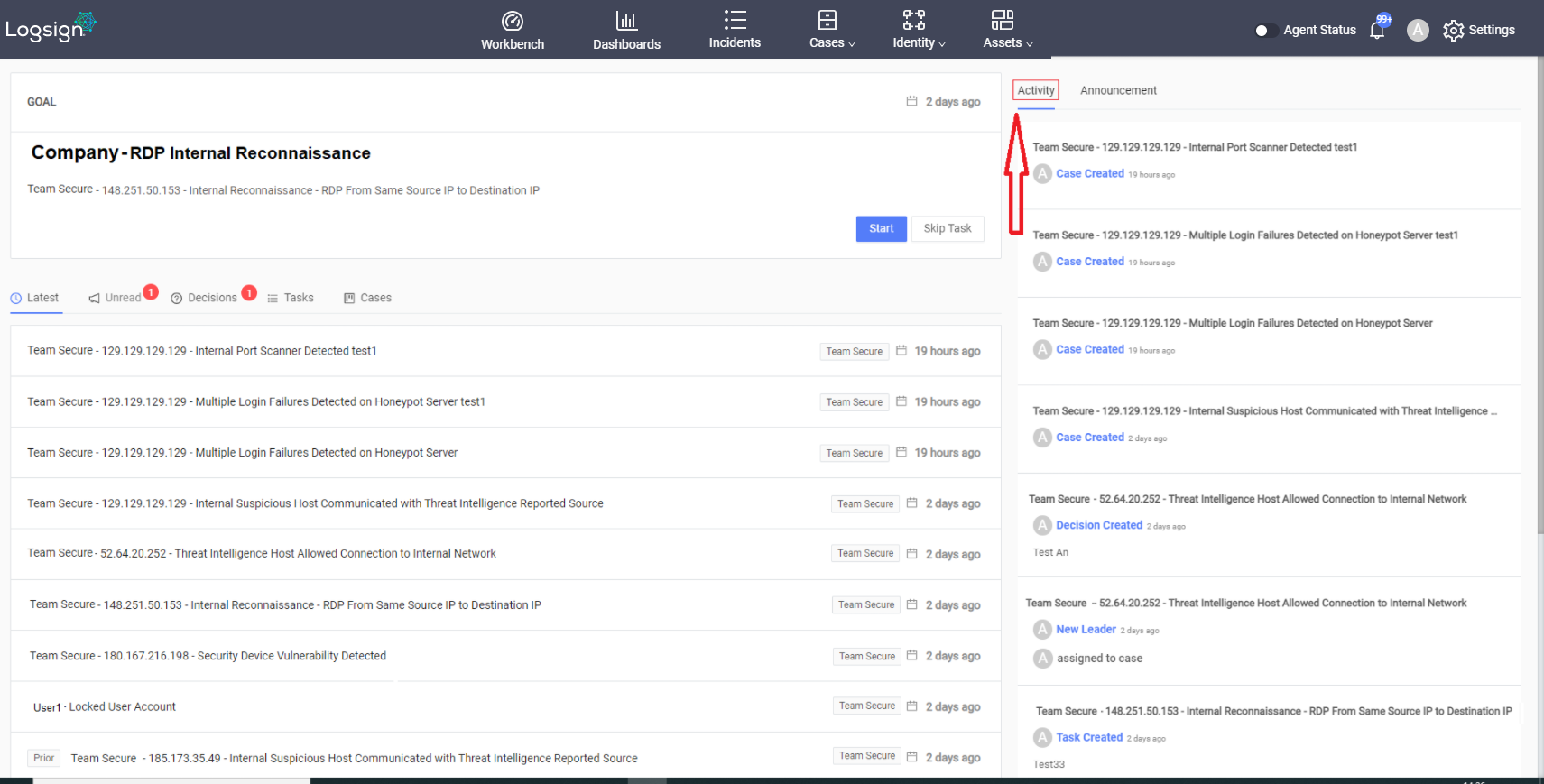 Announcement
Announcements can be made for other users by clicking the "New Announce" button that located on the Announcement screen on the right side of the Workbench screen or current announcements can be seen.
In the screenshot below, you can see the announcement message left by the Administrator.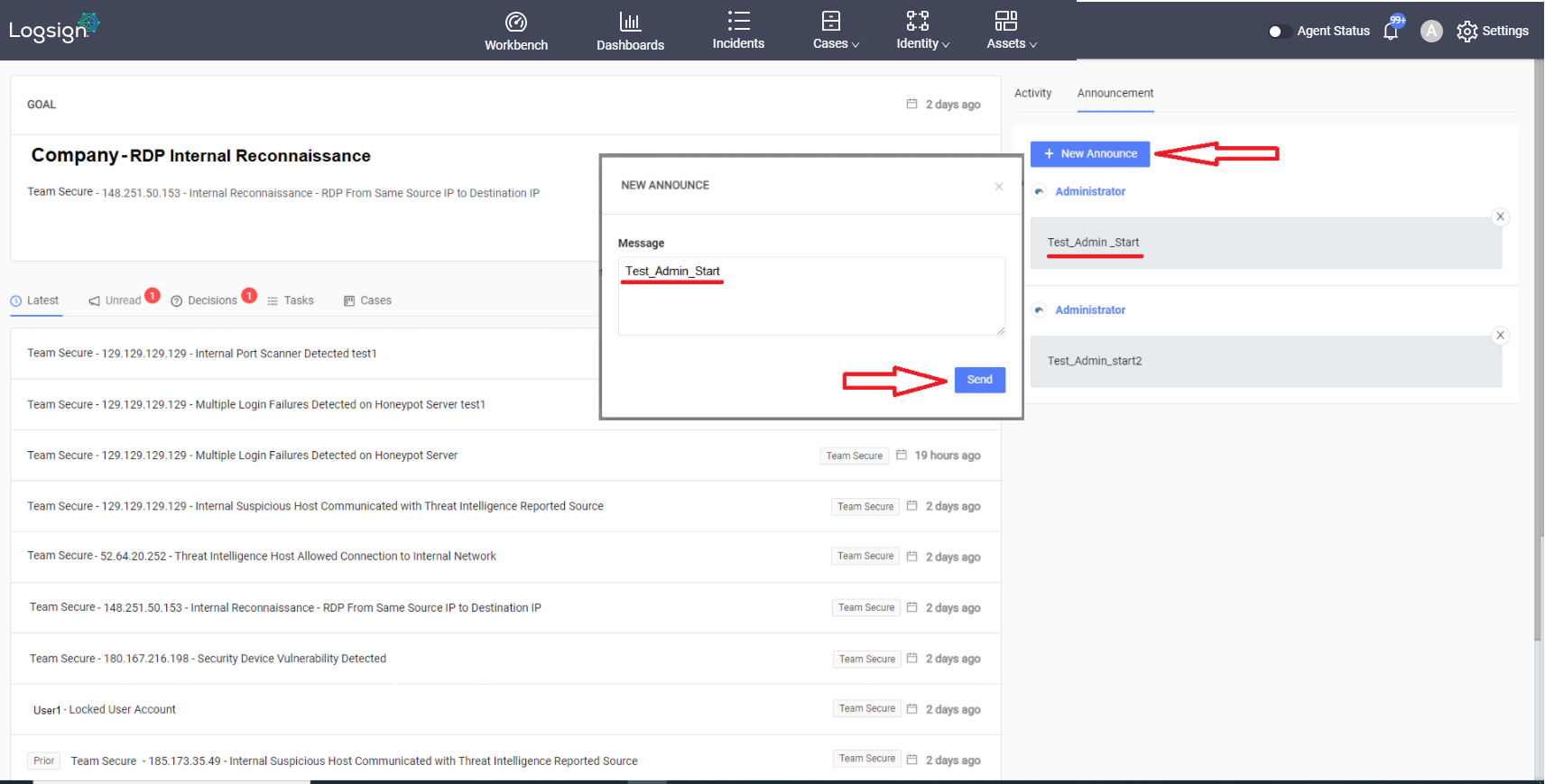 My Profile
This section contains user profile information. Completed, incomplete and prioritized case number information is displayed on this screen. Additionally, the user can share social media links on this screen, change access information and workbench theme.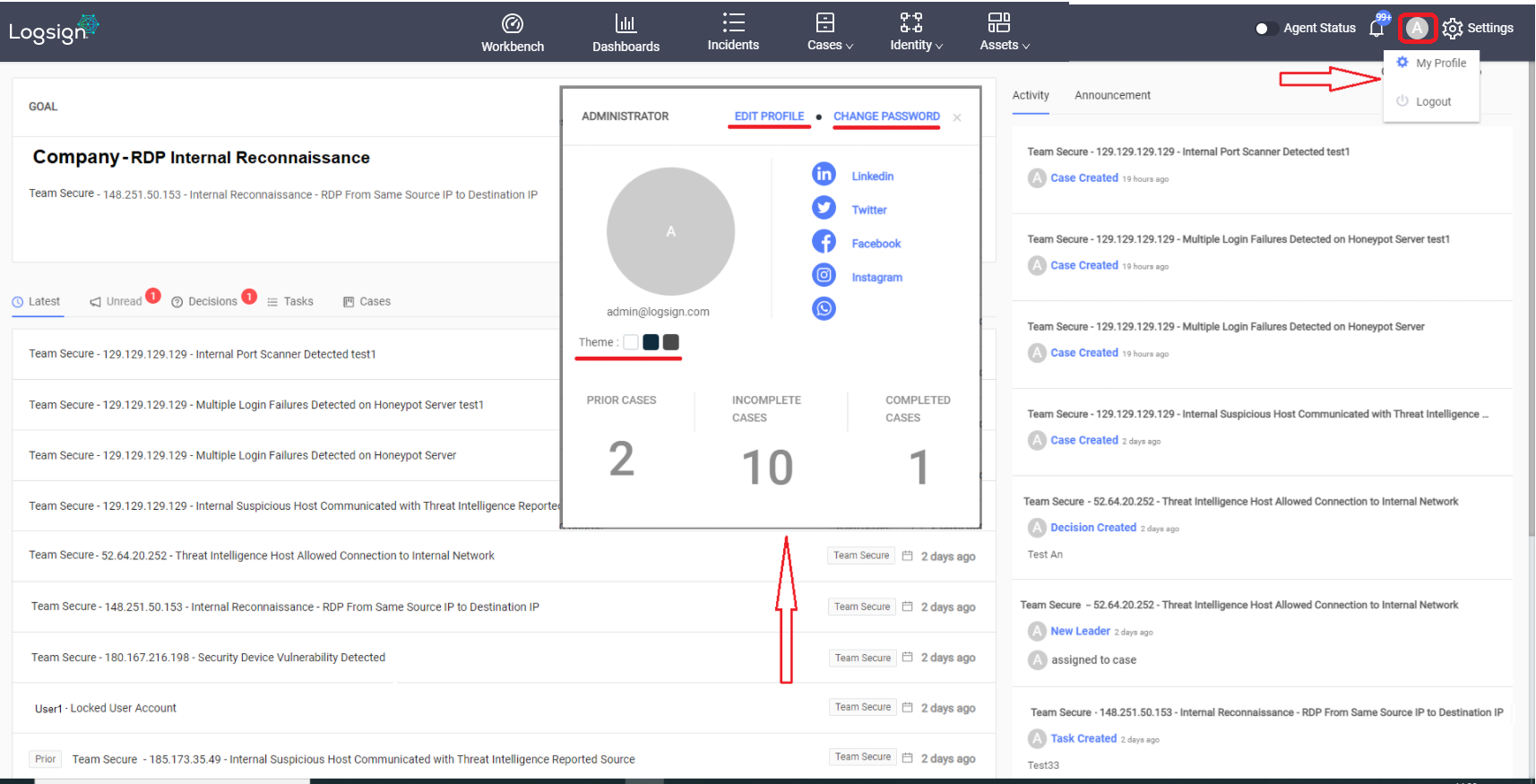 Notifications
Notifications of the cases can be seen by clicking the bell icon.