Organizations; This is the section where you will add your SIEM product. More than one organization and SIEM product can be added in this area. Structures that contain more than one company can make their definitions in this section. For example, a multi-company holding can define each company that its have separately in this field, separate bots, playbooks, etc. can be created based on these definitions.
You can follow the steps below to define an organization.
Enter the "Organisations" category from the Logsign SOAR Settings menu.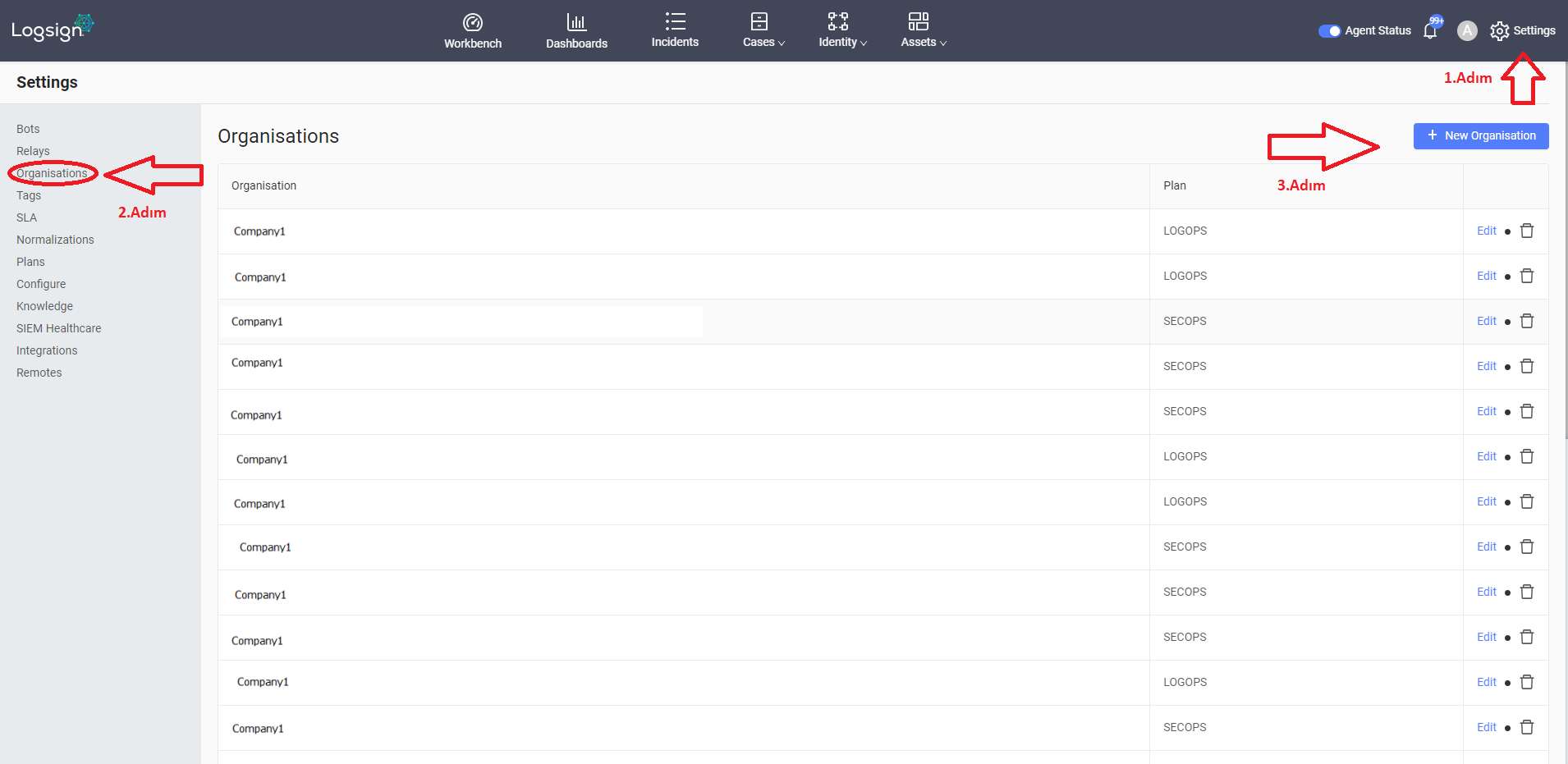 Click the "New Organization" button on the right side of the Organizations screen.

On the "ADD ORGANISATION FORM" tab, organization name and plan definitions are made and Logsign SIEM Host ID information is entered in order to receive alarms to Logsign SOAR. If the Logsign SIEM system is in a cluster structure, the Host IDs of all nodes must be entered separately.