Tables are the objects those used by Playbooks, in which operations such as adding, removing, querying can be made. It can also be done manually under this menu. It can be used for different purposes such as whitelist, blacklist or F/P list. Tables can also be used for caches.
From Logsign SOAR top menu, enter the "Tables" tab that under Assets menu.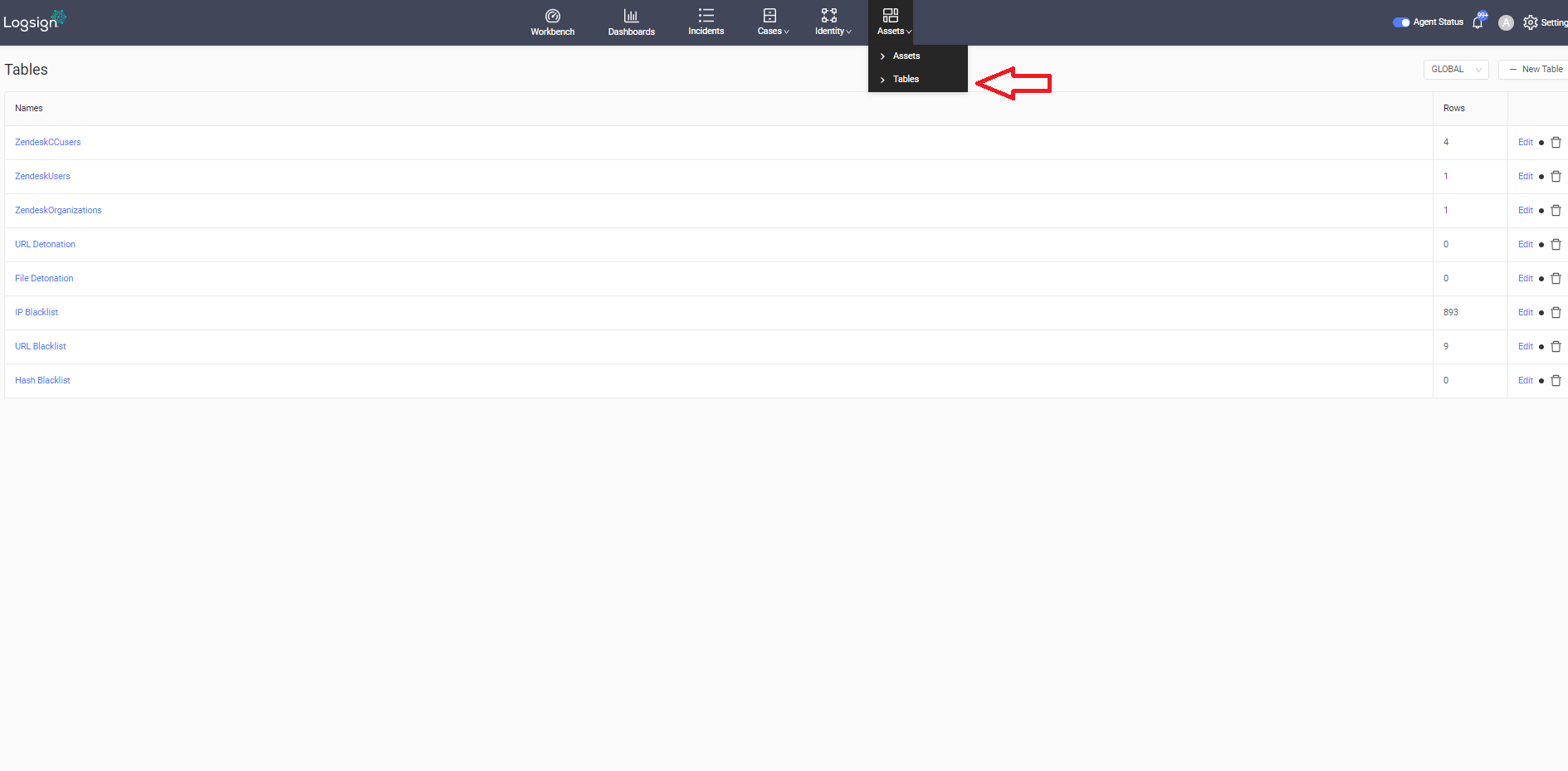 Click the "New Table" button on the right side of the Tables window.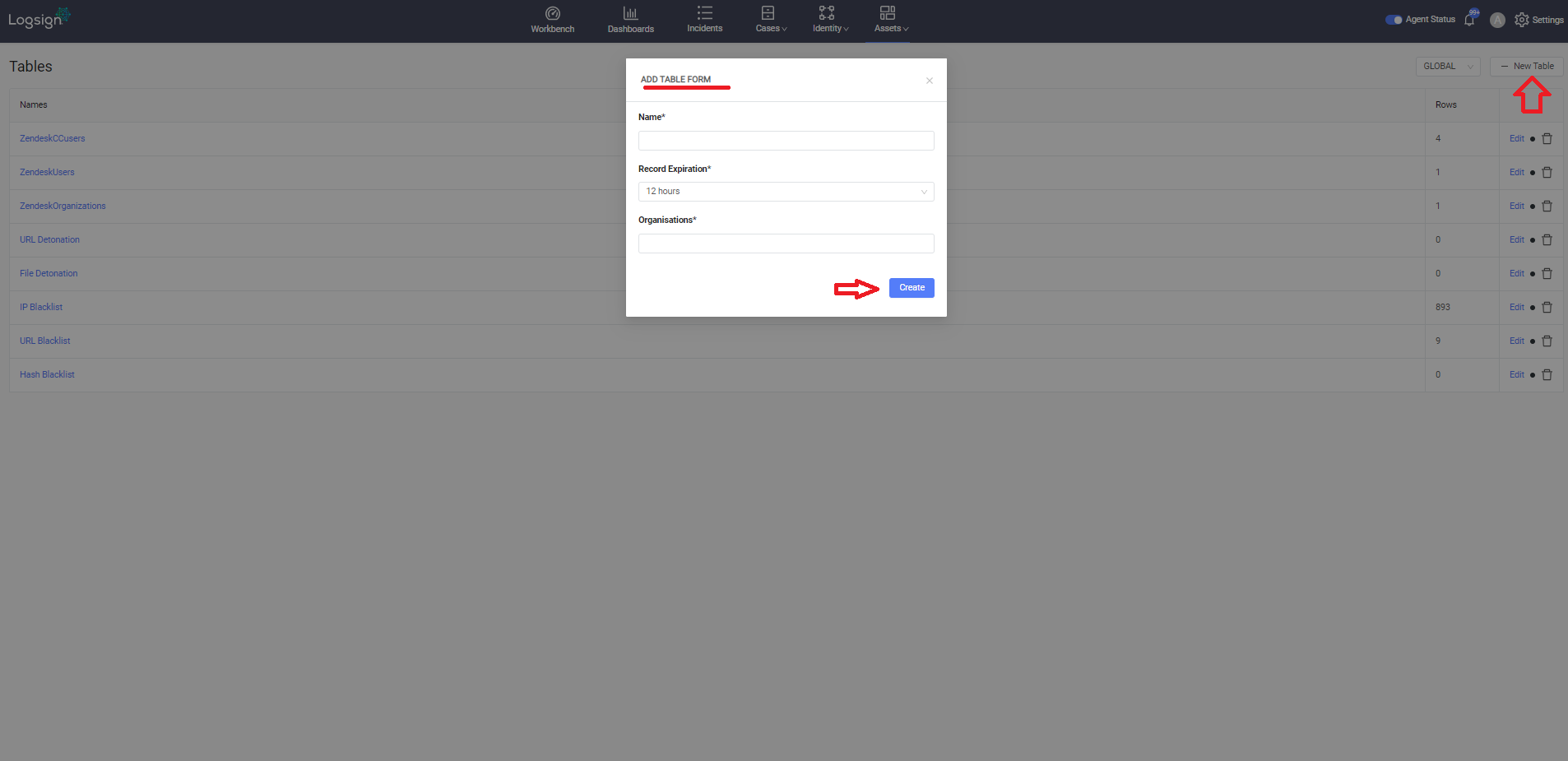 To create a table, on the "ADD TABLE FORM" window, enter the table name, record expiration and the organizations that can use the table.
Table definition can be edited or deleted from the same window.
When defining a new table, it can be defined in Global, Asset and Bot categories.

Global: These tables can be used at all points of Logsign SOAR.
Asset: These tables can only be used for defined assets.
Bot: These tables can only be used be defined bots.

Record Expiration (data retention period) value can be defined as 1, 6, 12, 24 hours or unlimited (permanen).
As an example, the table can be viewed on this window. New data can be entered or existing data can be deleted.