Bot is building block of Logsign SOAR. All automatic operations on Logsign SOAR are perform by bots. It contains many features such as playbooks, tables, actions, and scheduled operations. It manages all processes, communicates and synchronizes between processes.
To create a new bot;
Enter the "Bots" category from the Logsign SOAR Settings menu.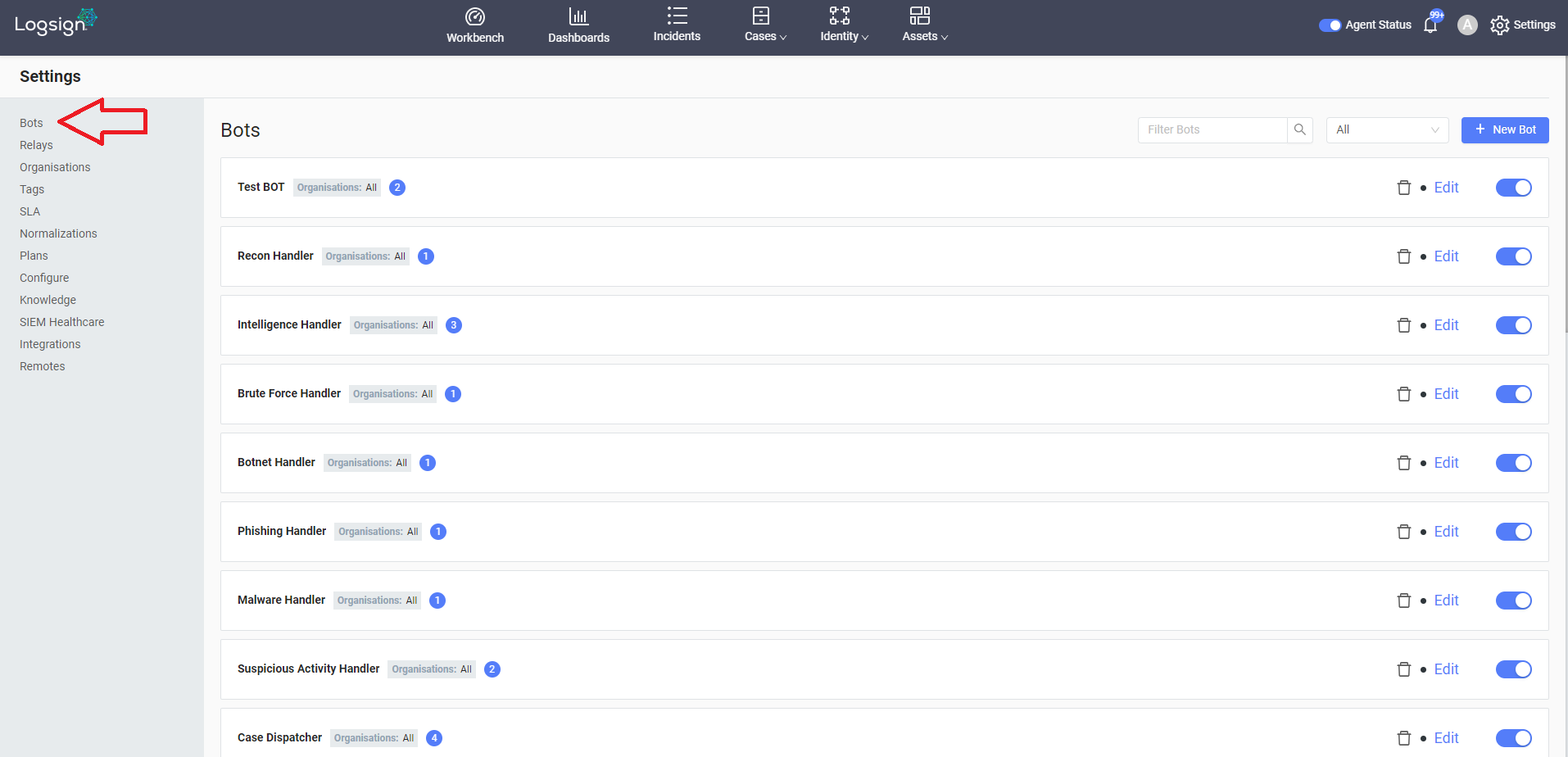 Click the "New Bot" button on the right side of the Plans screen.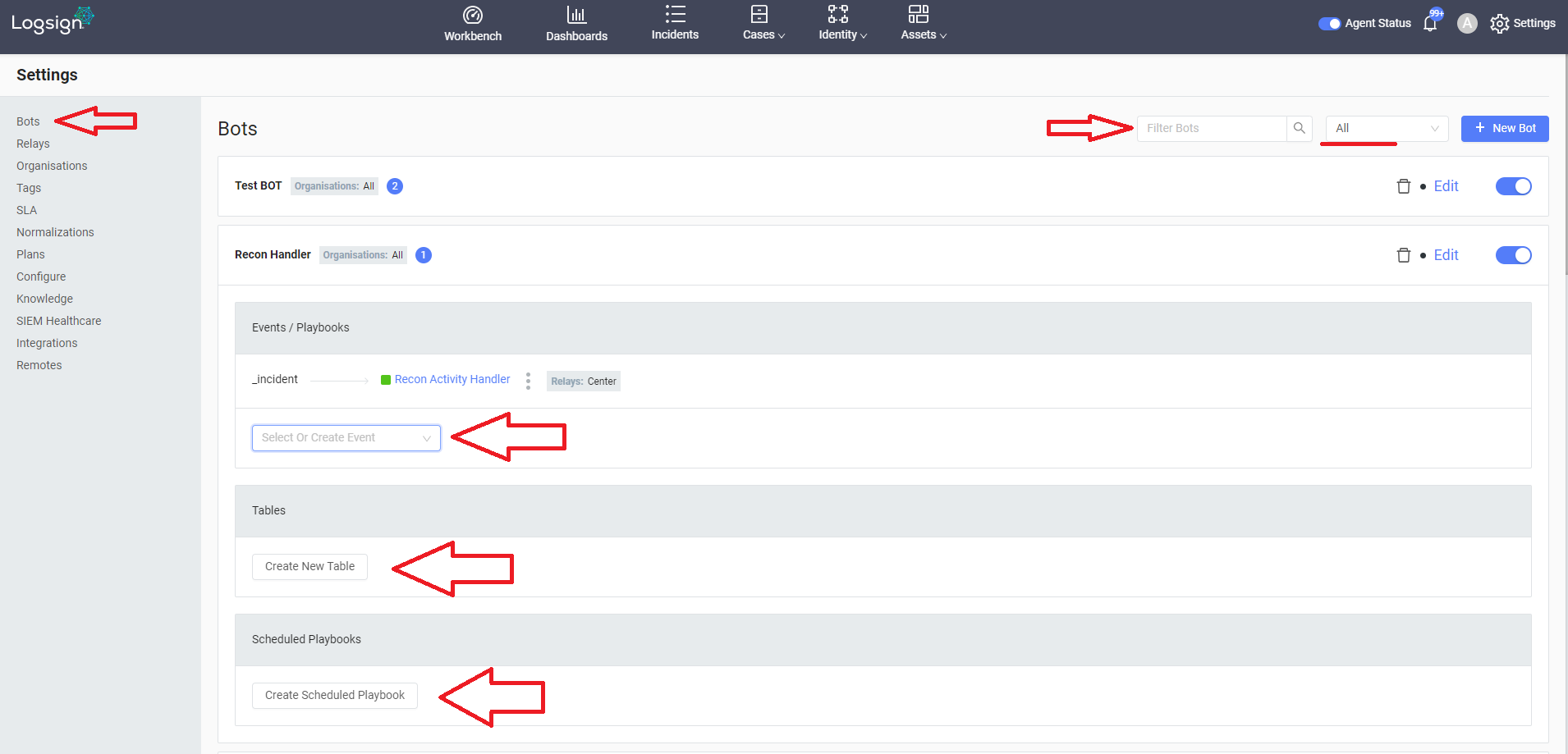 On the "

ADD BOT FORM

" tab, enter name and the organisation that the bot will be used for.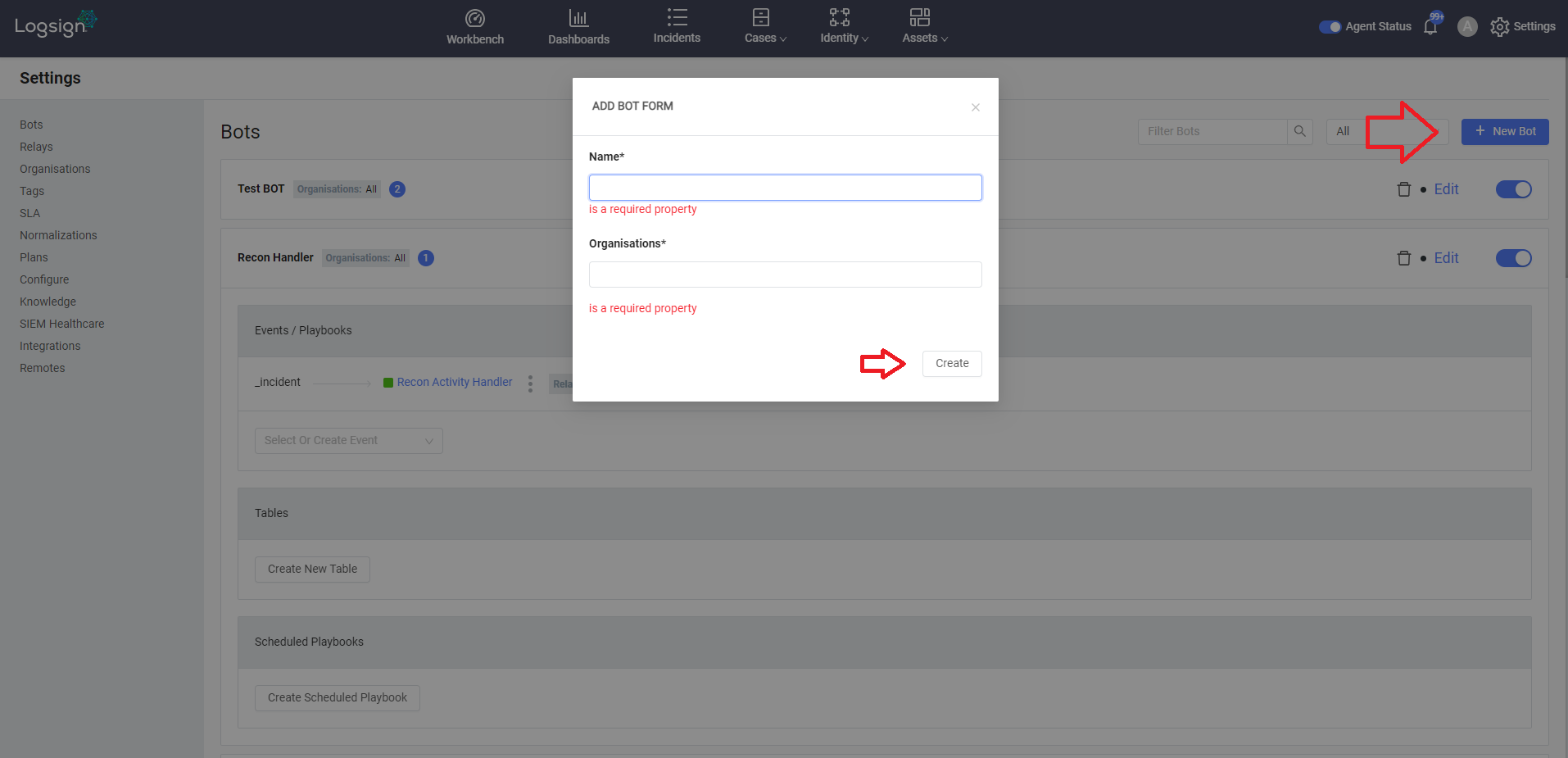 Name: The name of the bot.
Organisations: You can enable that the created bot is going to use for which organisation. (If "All" is selected, bot will be used for all organisations.)
Event, playbook, table can be defined under bots.