Case groups are created for the management and examination of cases in the same project from a single area. You can easily see the completed or incomplete cases within these cases.
From the Logsign SOAR top menu, enter the "Case Groups" tab that under the Cases menu.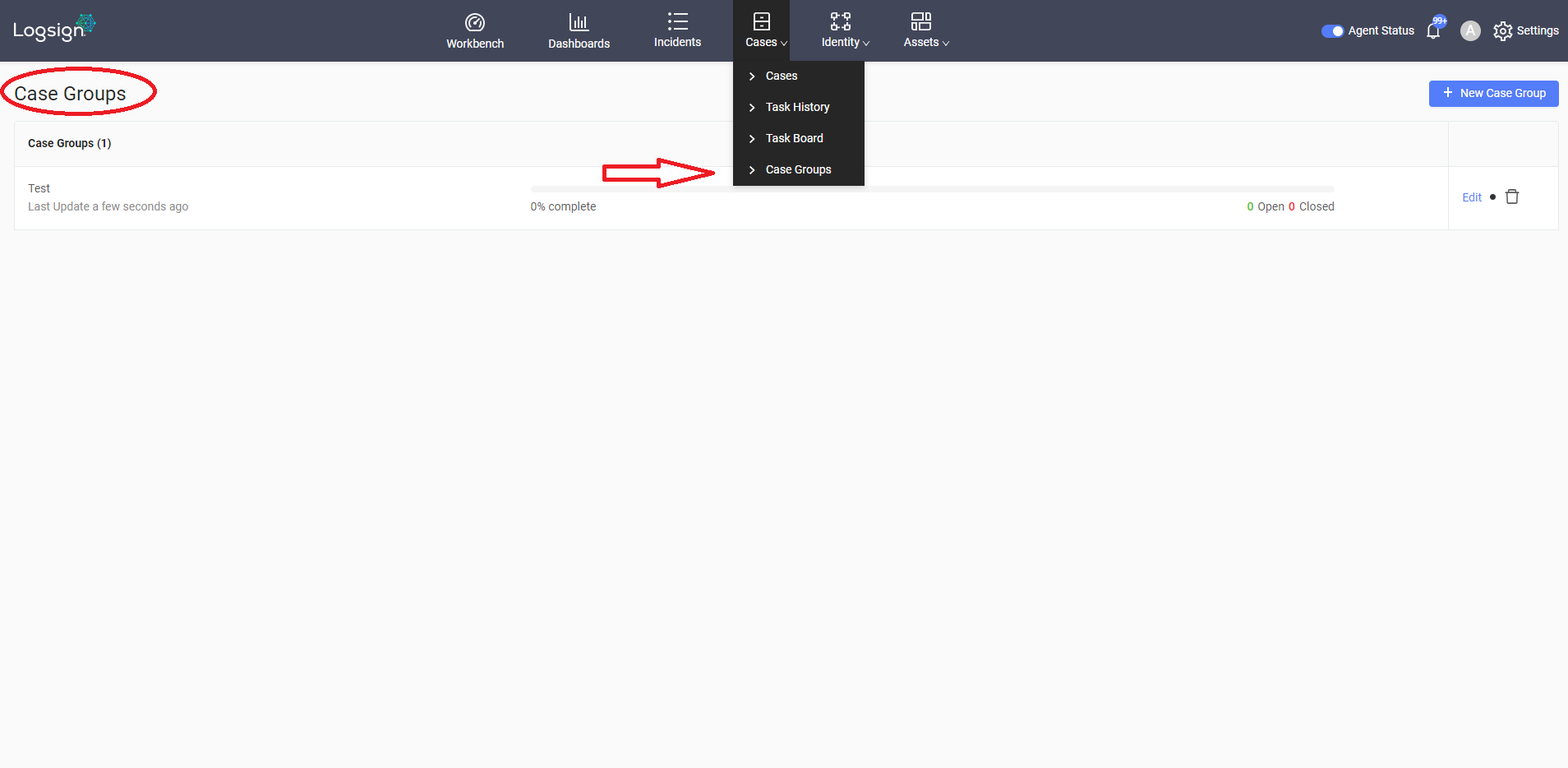 You can create a new case group by clicking the "New Case Group" button at the top right.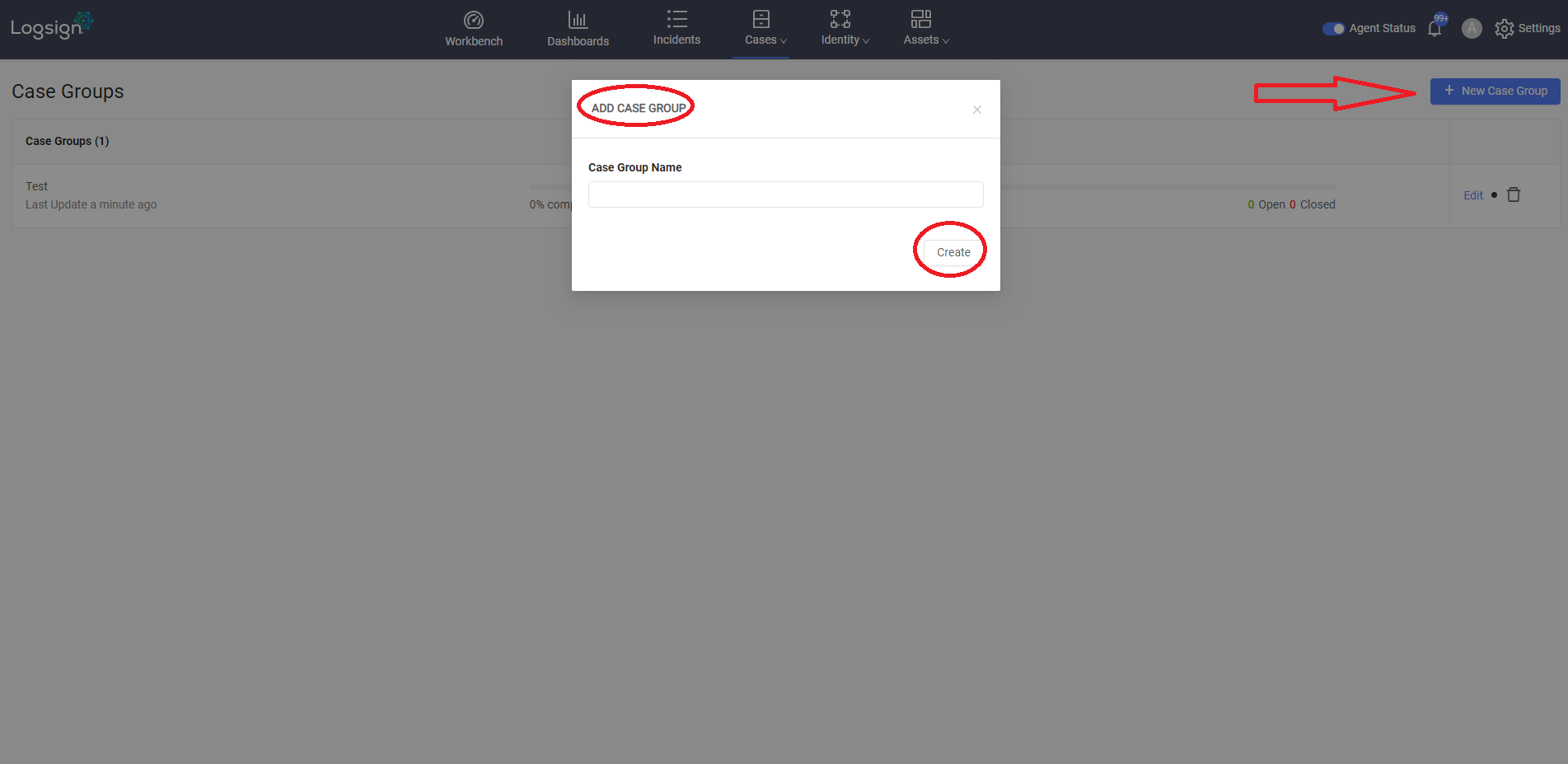 You can take actions with the edit and delete buttons on the right side of the case groups.