It is the section where authorization is given for users to be created or users who exist on Logsign SOAR. Users, who assigned the defined roles, will have the authorizations of that user group.
You can create roles by following the steps below.
From the Logsign SOAR top menu, enter the "Users" tab that under the Identity menu.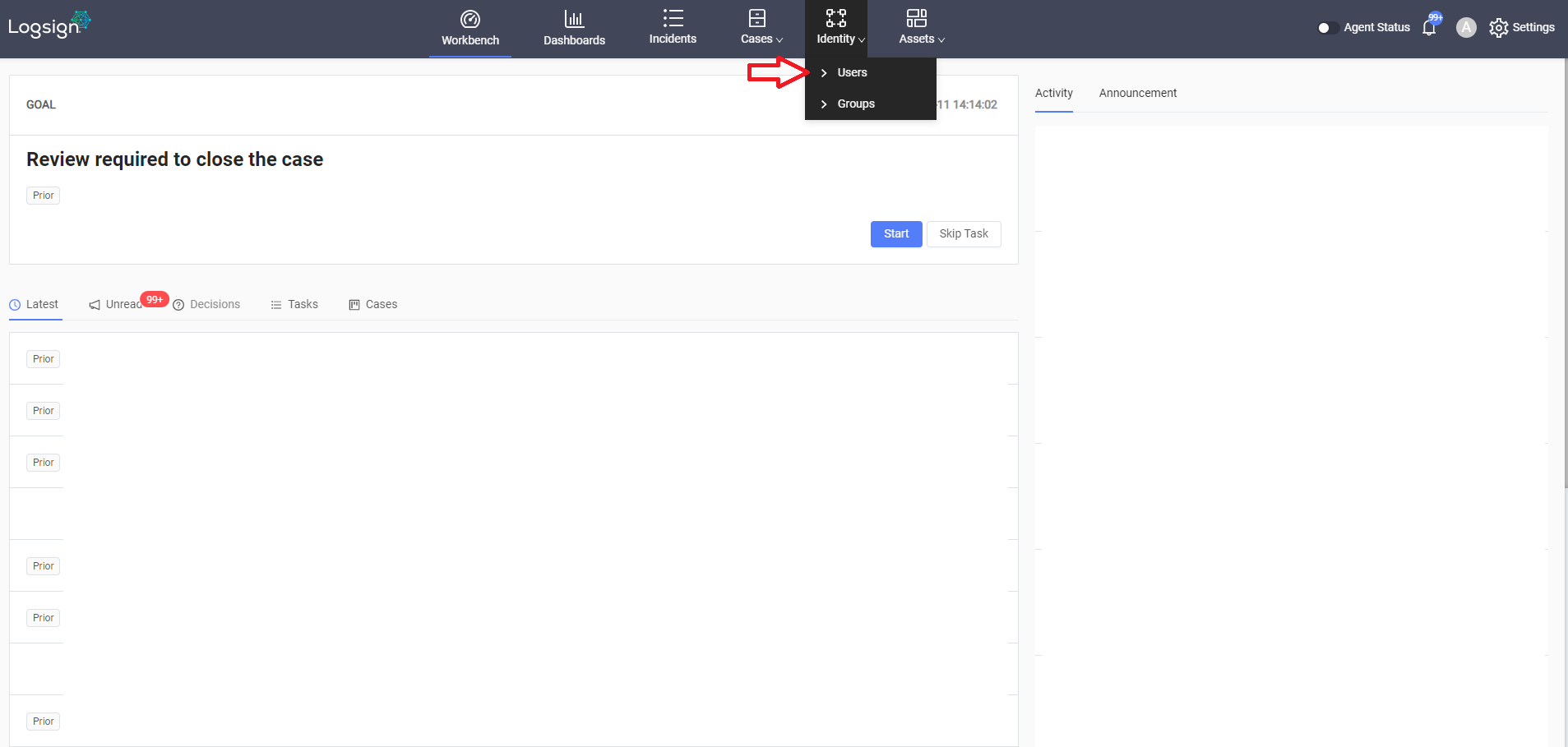 Click on the "Profile" button on the right side of the user.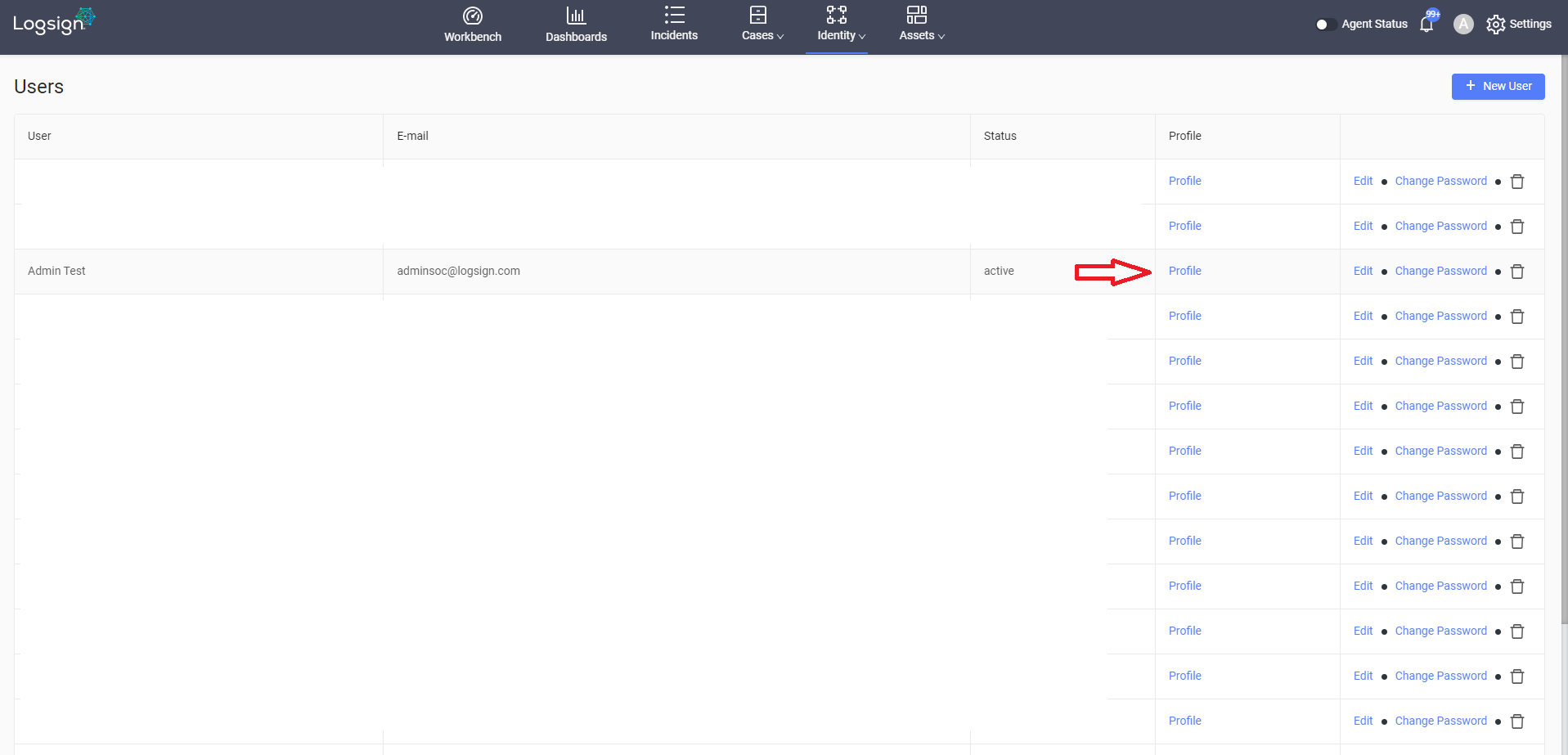 You can define the role from the "Assign Role" tab.
You can take a look at the table below for the authorizations of the defined roles.