This is the section where user groups are created. User groups of organizations' SOAR operations are defined here. (E.G. TIER 1, TIER 2, TIER 3, Manager etc.) Controlling profile-based access of system analysts and administrators is possible with the defined groups.
You can create group by following the steps below.
From the Logsign SOAR top menu, enter the "Groups" tab that under the Identity menu.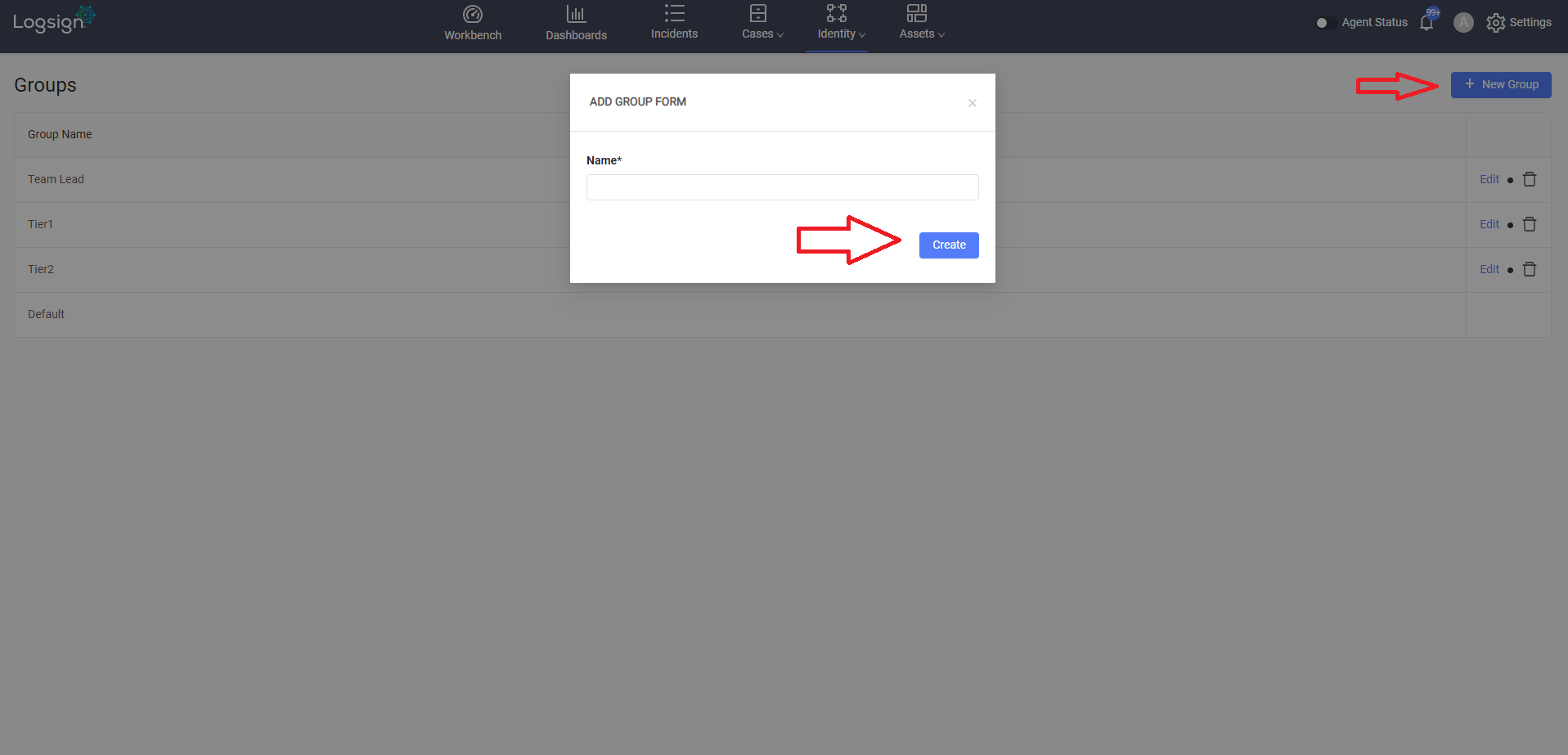 Click the "New Groups" button on the right side of the "Groups" window.

Enter a name to create group.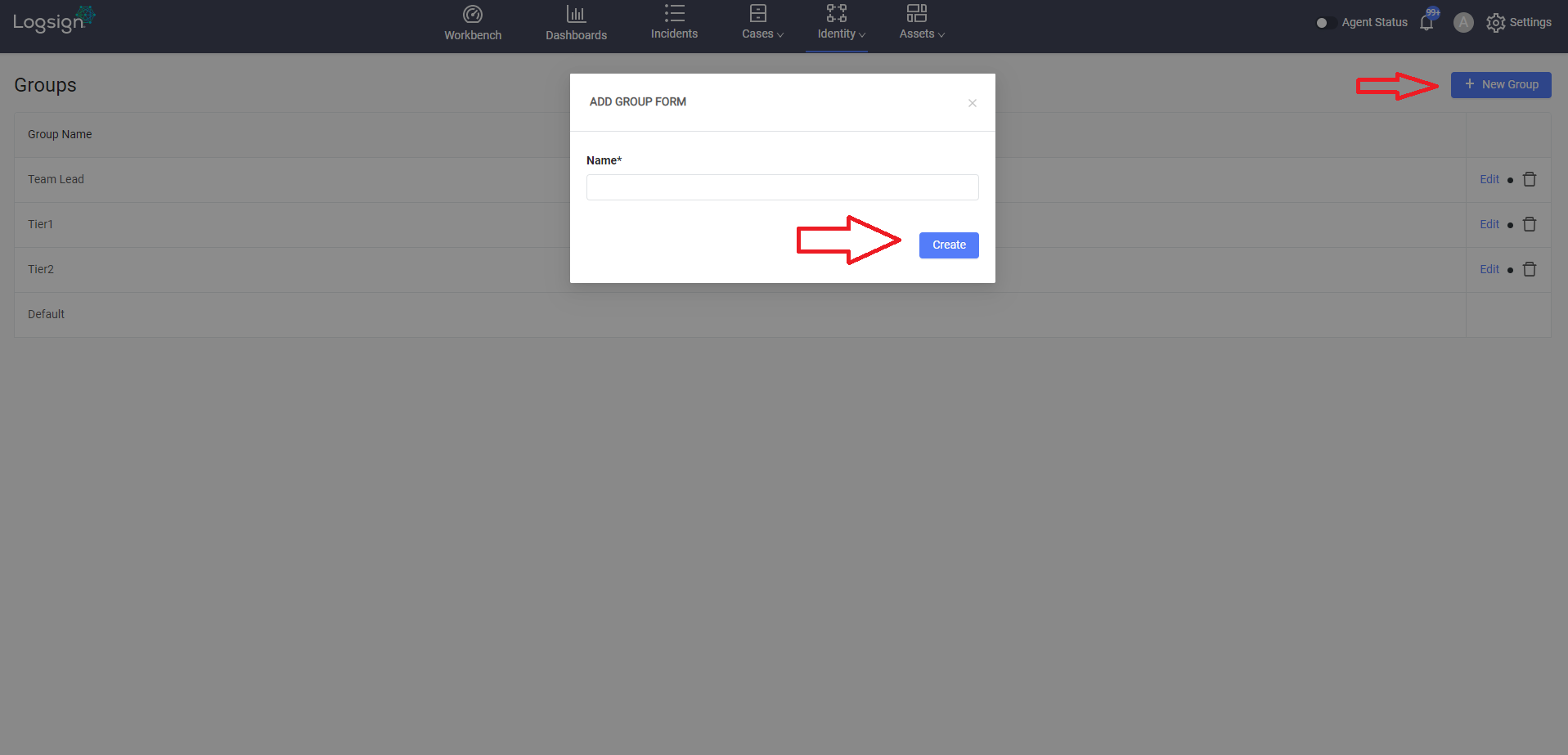 The group definition can be changed or deleted by clicking the "Edit".