Users; are who have access and use Logsign SOAR. The working area can be determined by assigning different authorizations. User groups and roles can be edited.
You can create a user by following the steps below.
From the Logsign SOAR top menu, enter the "Users" tab that under the Identity menu.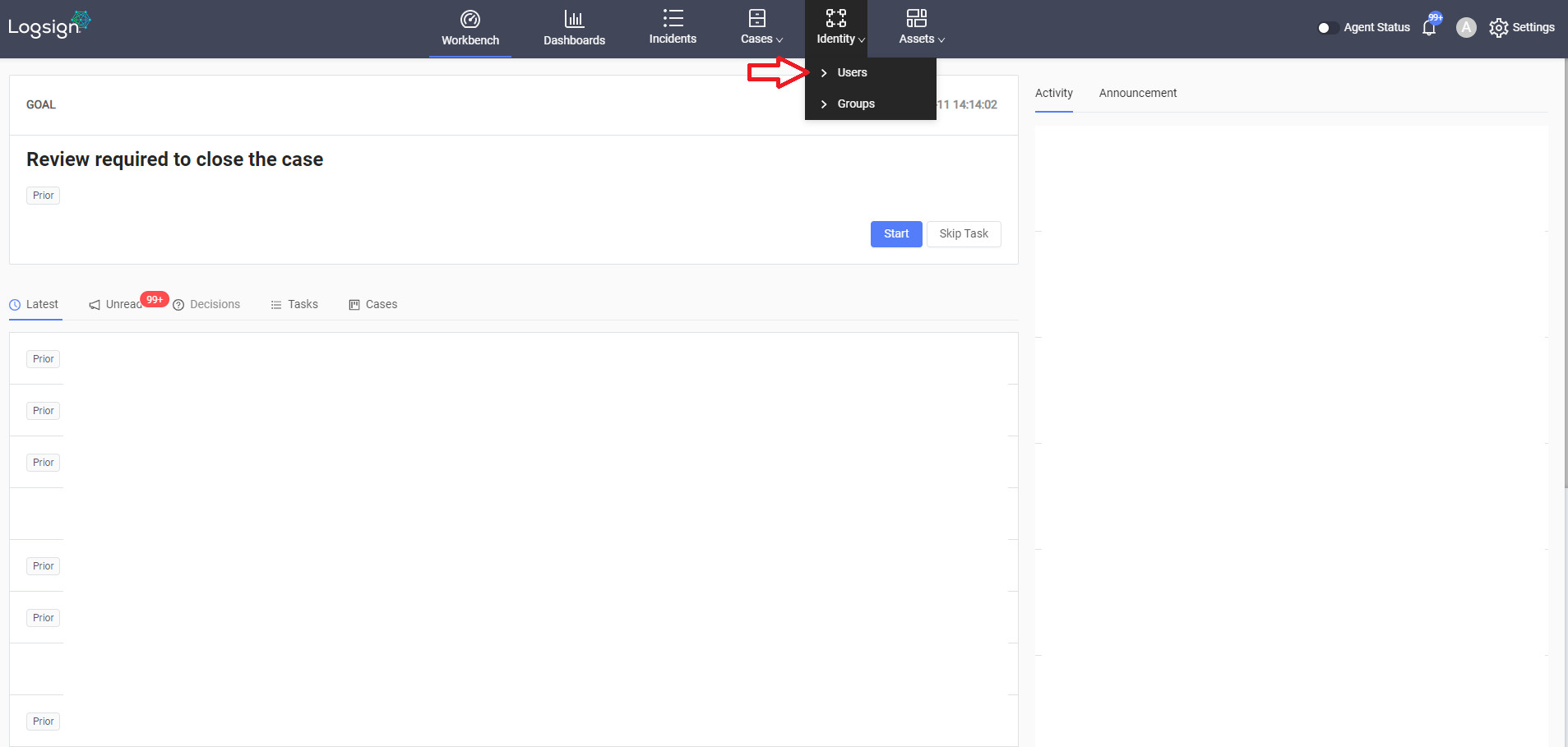 Click the "New User" button on the right side of the Users window.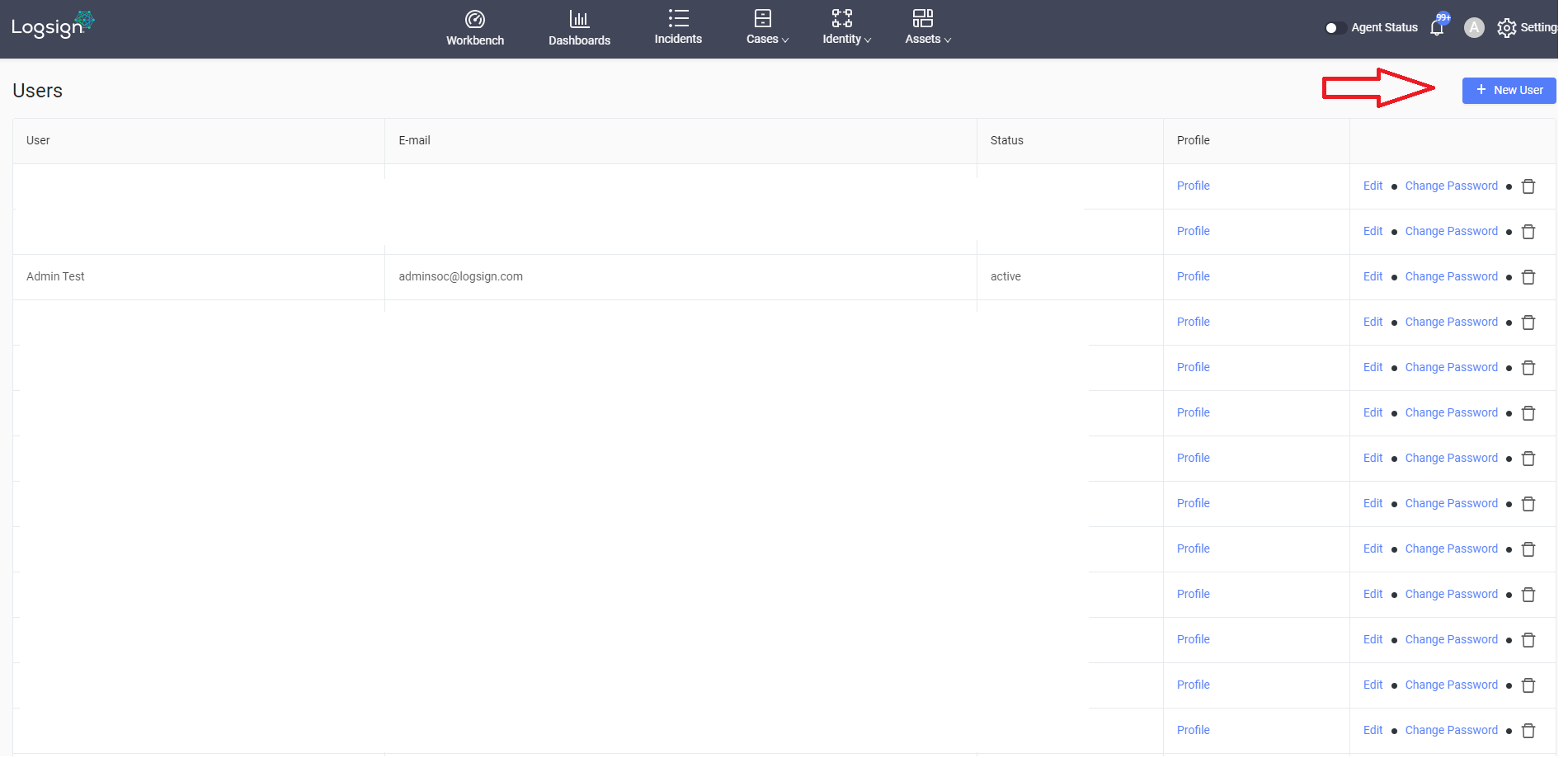 On the "ADD USER FORM" window, enter name, e-mail and password. The process is completed by clicking the "Create" button.