In order to be warned about security or management issues, you can benefit from the email alerting system on your Logsign server. Find below a quick recommended configuration for it.
Browse to Settings > Action & Notifications and then click on Mail Settings.
Provide the following informations for the SMTP server to be used.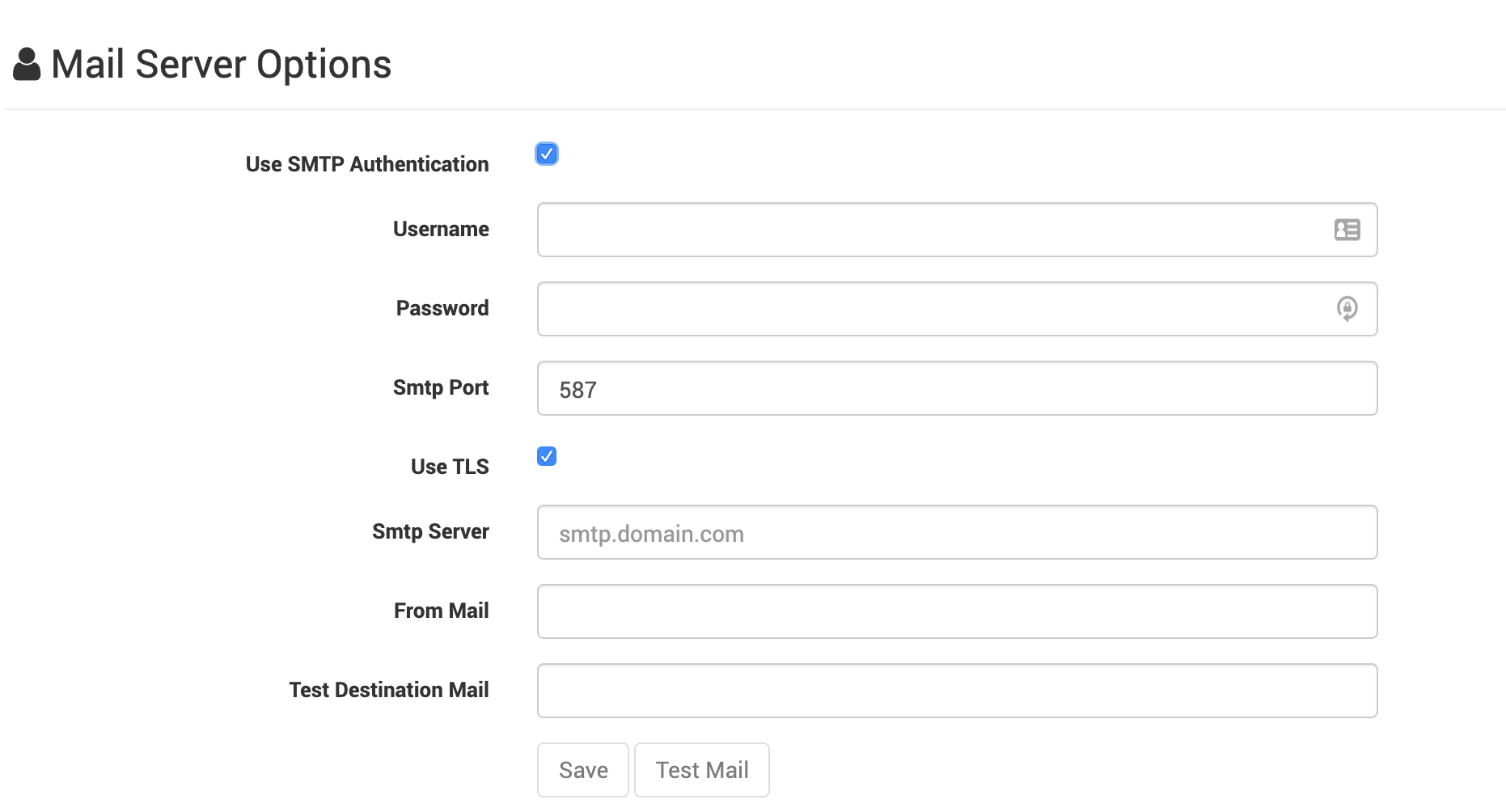 Use SMTP Authentication: Check on that option in order to activate Logsign to send email alerts by using an account to be authenticated on your SMTP server.
NOTE: You can uncheck this option if you'll use a relayed user. The username & password fields will hide when you uncheck it.
Username: Username for the SMTP account to be used.
Password: Password for that account.
Smtp Port: According to your SMTP server, you can enter the corresponding port.
Use TLS: If your SMTP server uses TLS for security, you need to check this option. Or it's using SSL, you'll need to uncheck it. Make sure the port number is correct according to these security profiles.
Smtp Server: The IP or hostname of your SMTP server.
From Mail: The email address that will be used to send the email alerts. If you're not going to use SMTP authentication, this field must contain the relay user mail address.
Test Destination Mail: The email address that will be used for Test Mail function.
After you finished to complete these settings, you can click on Test Mail button if these settings are true. You can see success notification on the screen if the settings are true. After that you can click on Save button.