QNAP Integration
QNAP's Netwotk Attached Storage are systems that consist of one or more hard drives that are constantly connected to the internet. To Integrate QNAP vendor into Logsign, we need to Login to QTS. QTS is operating system of QNS. When you Login to QTS you will see the inteface of QNAP Configration tutorial. We will give you the example to forward the QNAP logs to Logsign.
QNAP Configuration
1. Login to QTS and select "Control Panel"
2. Click System Settings > System Logs
3.To send logs about the remote windows user file audit (File status such as delete, create, write , read), Go to System Connection Logs and Enable SMB(Windows)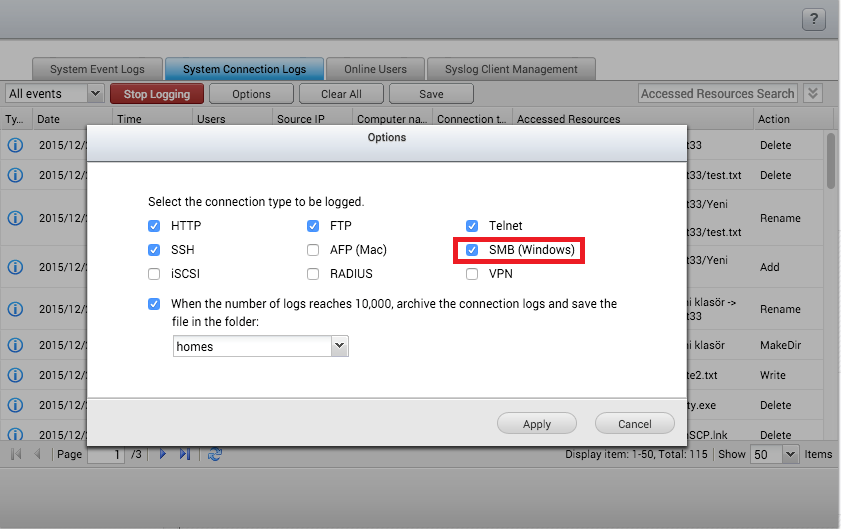 4. Click "Syslog Client Management" and Enable Syslog. Provide Logsign server IP and set the UDP port as 514. Also select System Event Logs and System Connection Logs.
Logsign Configuration
1. Go to Settings > Device List > Add New Source

2. Select SYSLOG > Qnap
3. Provide QANP Server IP and Description then "SAVE"