Trend Micro Deep Discovery Inspector Integration
trend Micro deep discovery inspector is an threat protection appliance to detect and respond to targeted attacks and advanced threats. We will give you the example to forward the Deep Discovery Inspector logs to Logsign.
Deep Discovery Inspector Configuration
1. First, Login to Deep Discovery Inspector and go to Administration > Integrated Products/Services.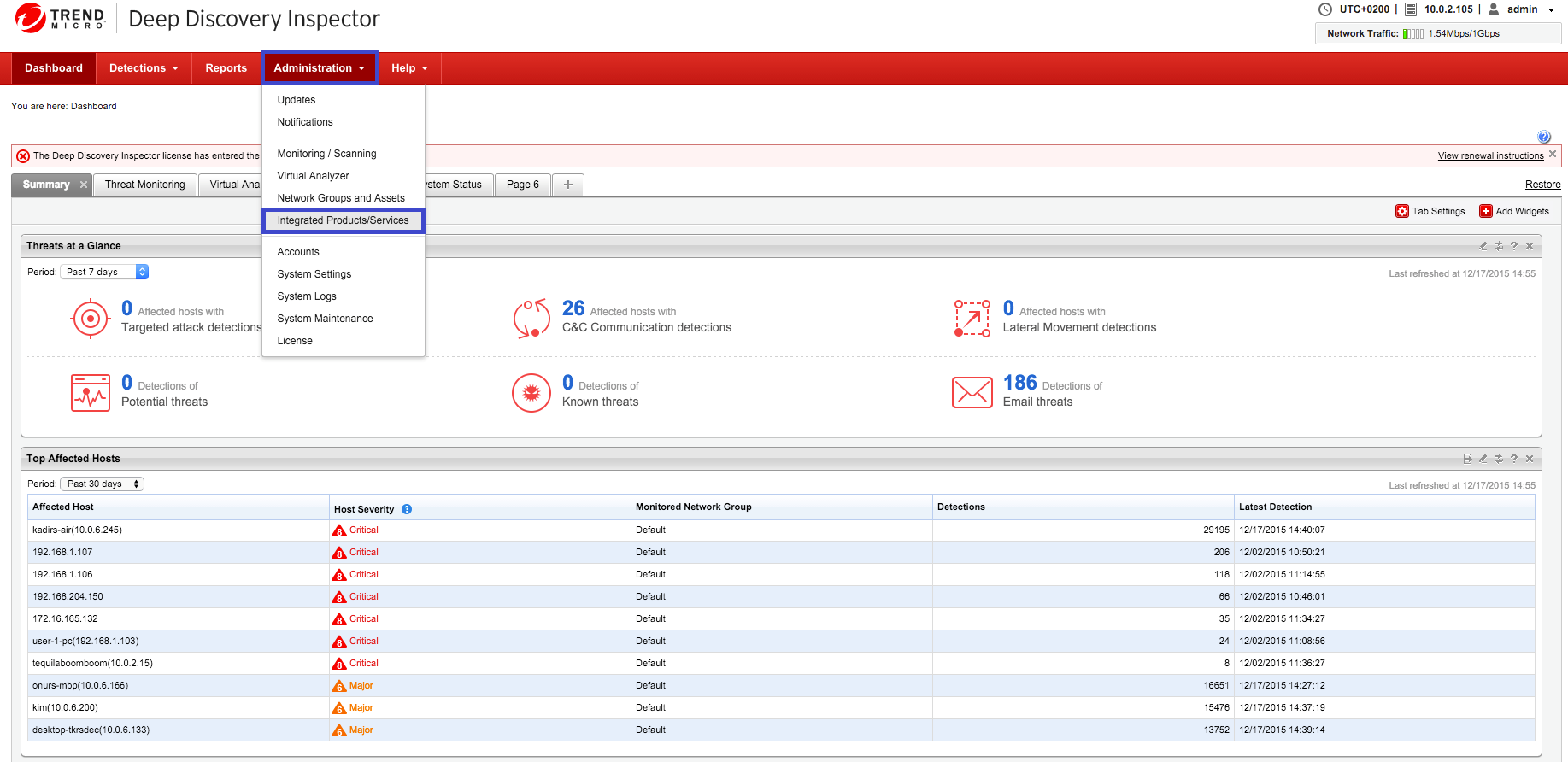 2. Select Syslog and click "Add"

3. Configure as below and Save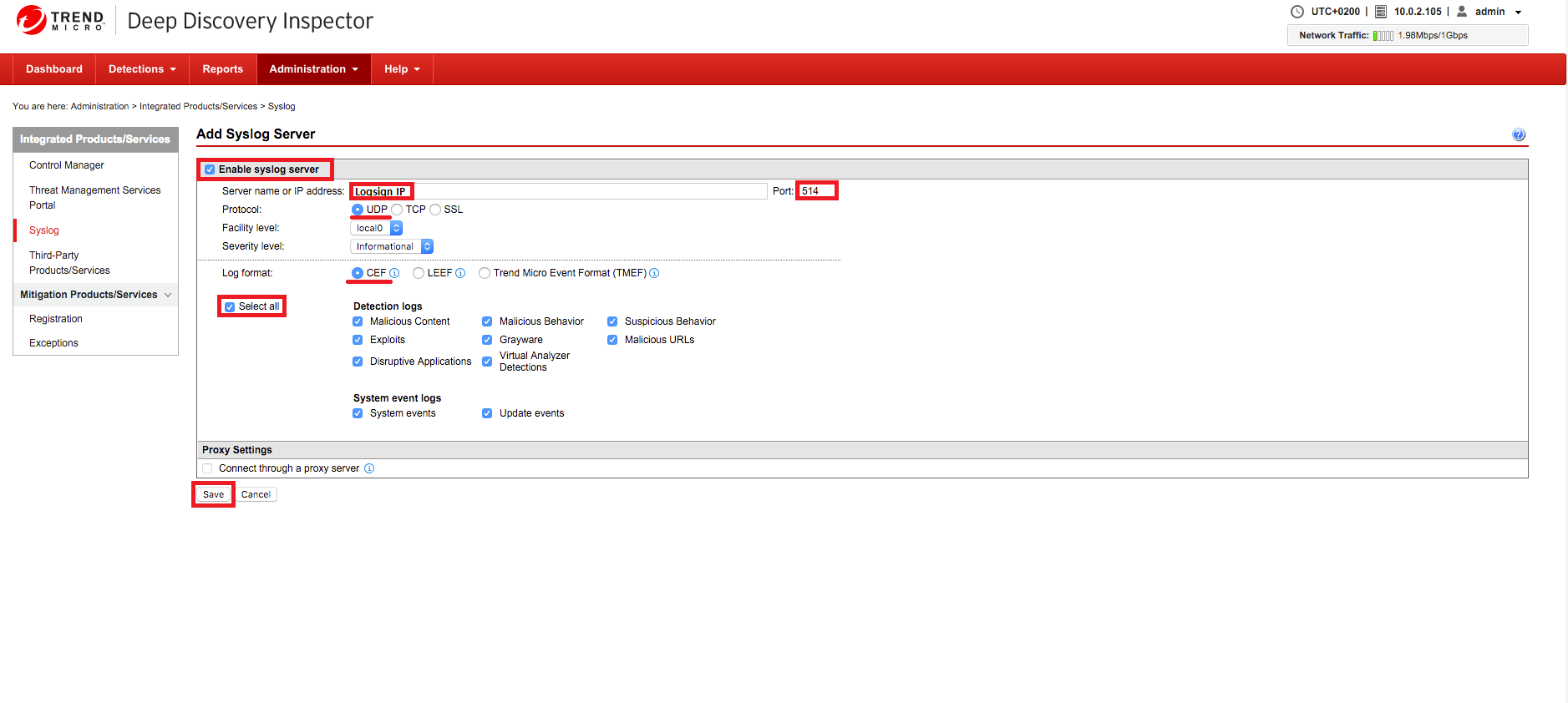 Logsign Configuration
1.  Go to Settings > Device List > Add New Source

2. Select SYSLOG > TrendMicro > Deep Discovery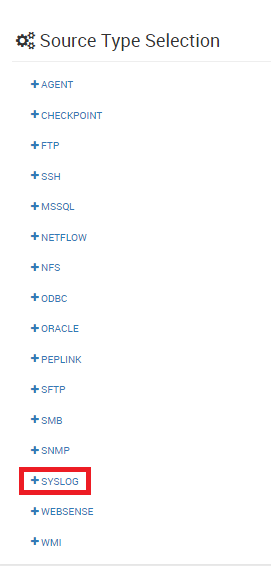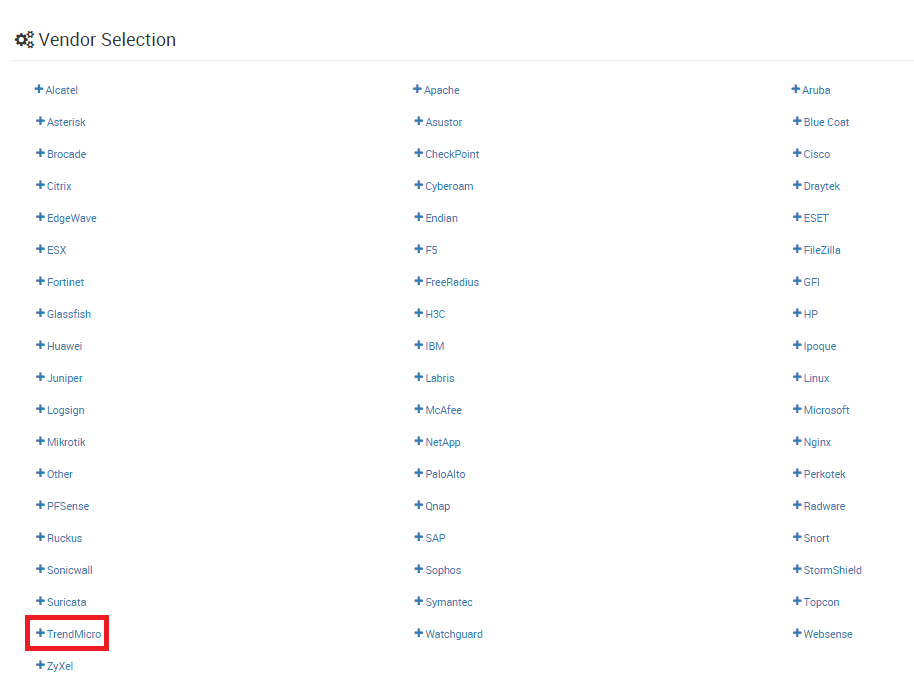 3. Provide the required Information and click "SAVE"