Remote support feature is used by Logsign support team to connect to your Logsign for your support requests. It's a simple and fast support method for analyzing and solving your problems or requests.
With this feature, our support team doesn't require the other remote connection applications. A unique remote ID is assigned to your system and the support staff connects to your system via that ID.
You can find the steps below to see how this feature is used.
1- On Logsign web interface, you need to open the tab of Settings > General Settings > Remote Support.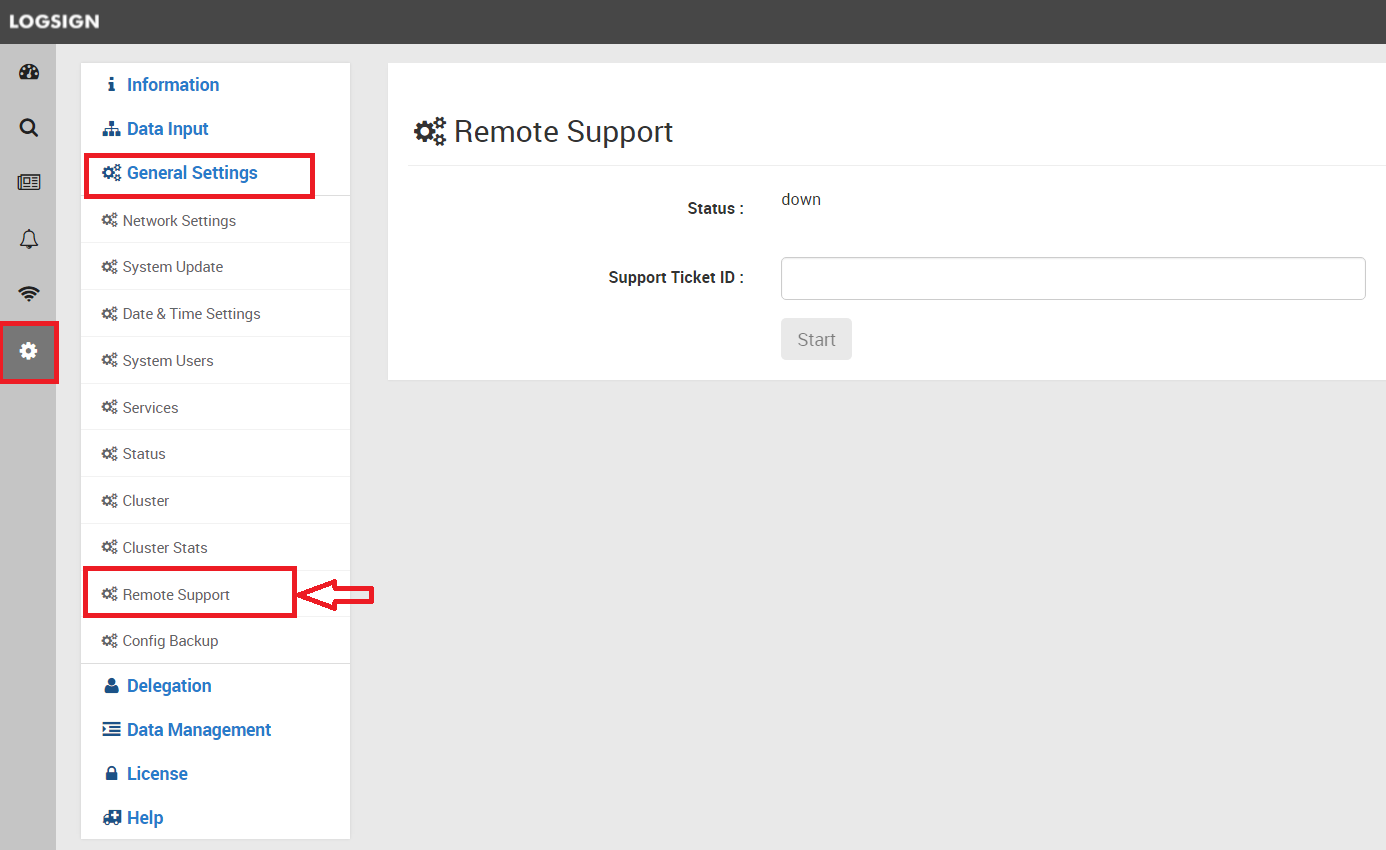 2- As you can see it above, the status is passive as default. You need to assign the 4-digit remote ID that the support team has given to you in the ticket that you opened before. After you inserted the ID here, you need to click on Start button to activate it.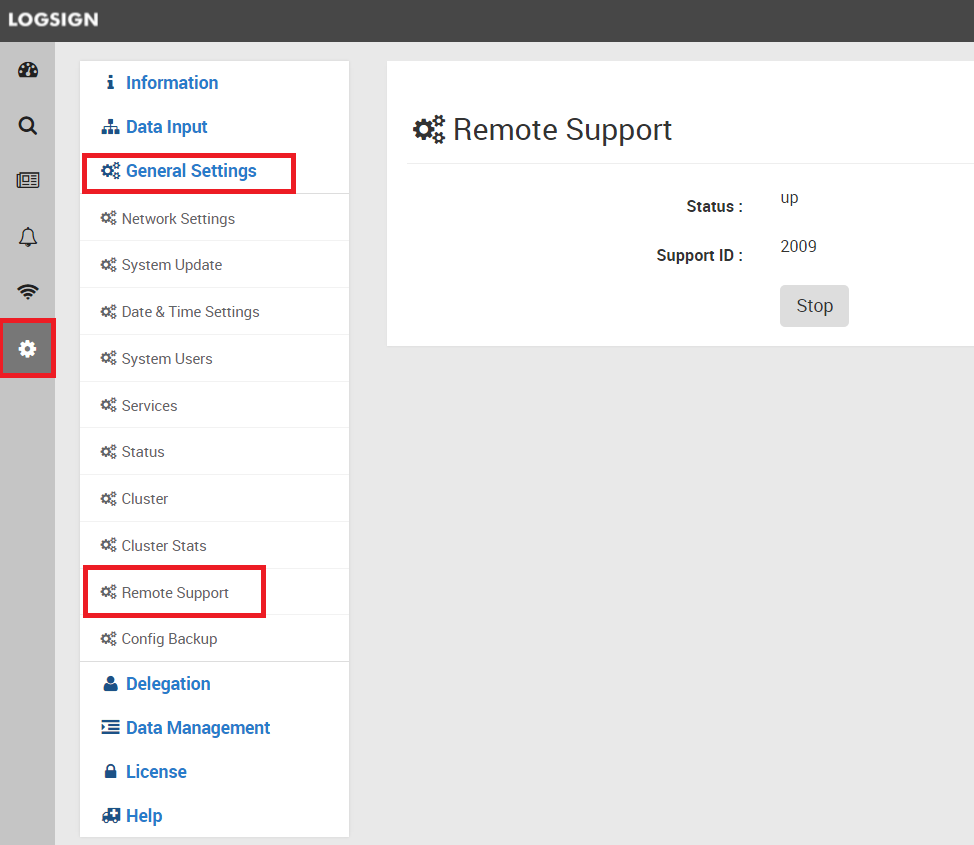 The status will be up when you activated it. 
NOTE: After Logsign support team finished the work on your system, you can click on Stop button to disable the remote support again.