Analystic Dashboard
Analytical dashboards focus on gaining insights from a volume of data collected over time – often the past month or quarter – and use this to understand what happened, why, and what changes should be made in the future. By analyzing logs, IT security staffs can catch some suspicious symptoms and plan secure measures.
Analystic Dashboard - Building Line Chart
A line chart is a type of chart which displays information as a series of data points called 'markers' connected by straight line segments. It is a basic type of chart common in many fields. The line chart helps to determine the relationship between two sets of values, with one data set always being dependent on the other set. Moreover, these are useful in that they show data variables and trends very clearly and can help to make predictions about the results of data not yet recorded.
So, let's build an Line Chart sample.
1. Go to Dashboard > Add Widget and select Line Chart icon.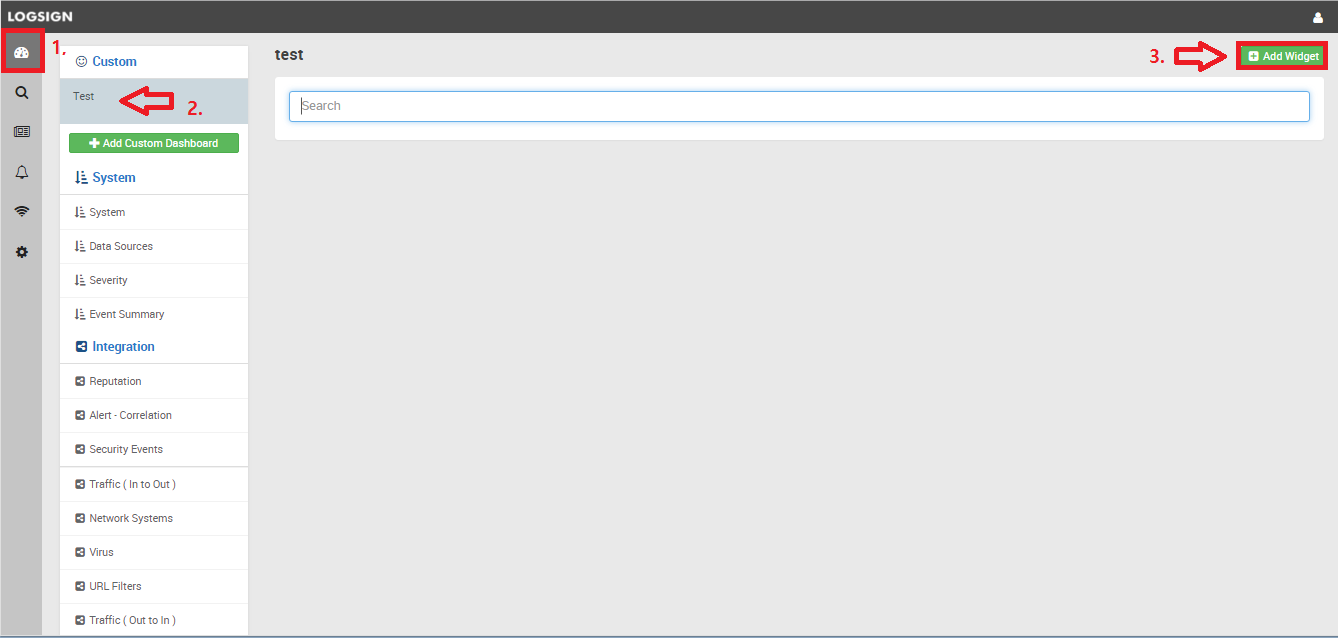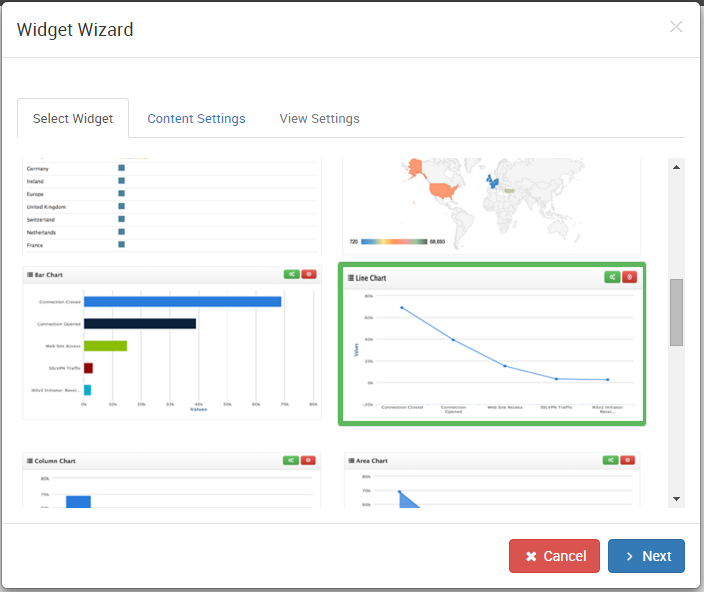 2. Click next and provide required information. The panel description is as below.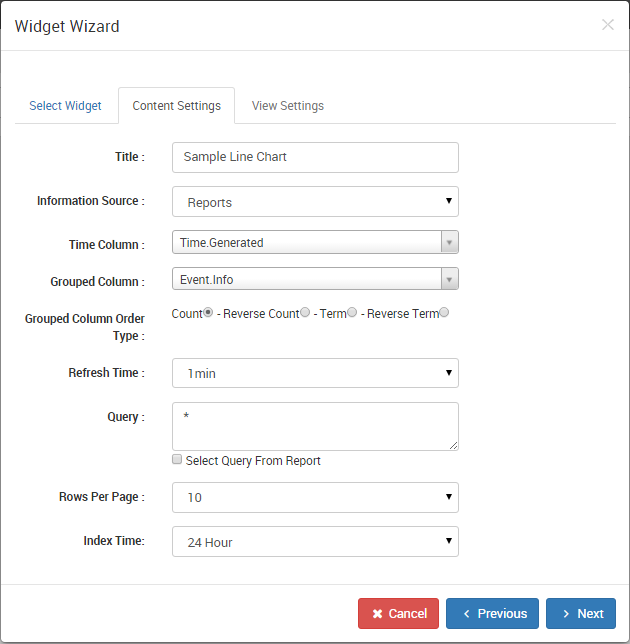 Title: The title presents the customized dashboard name
Information Source: Information Source is a source where the information will be forwarded. In Logsign, there are 4 sources such as Reports, Alerts, Captive Portal, and Logsign Event. Obviously, Reports source is the source that send information of the reports class in Logsign. Alerts is the source that related with the alert class. Captive Portal is the source of hotspot class. Logsign Event is the source of the Logsign web interface events.      
Time Column: This is already specified as Time Generated. This is one of time attributes that log will be shown up on the dashboard.
Grouped Column: Grouped Column is the fiducial value indexing the series of information on a dashboard.
Grouped Column Oder Type: Grouped Column Order types is the way of order in chart presentation.
Refresh Time: Refresh time is the number of times in seconds or minutes that a display dashboard updates its information.
Query: By querying some conditions, you will be able to narrow down the result you want.
Rows Per Page: The rows will be displayed in a dashboard
Index Time: The time span from when dashboard receives new data to when the data is written to a dashboard.
3. Click next and set the panel size.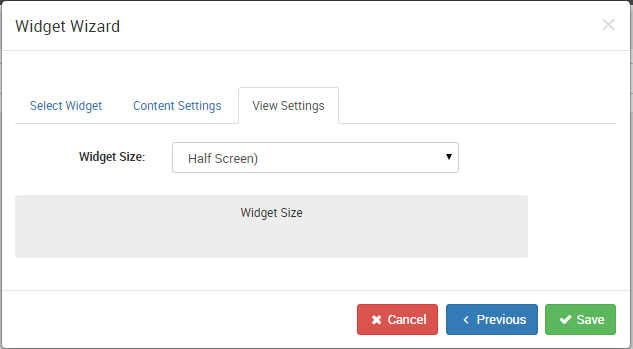 Now, you can see the result as below.