You can back up your daily archive and signed logs on an FTP server through our FTP Settings system.
Notice: When you complete this settings, Logsign will not immediately transfer the files to the FTP server. Logsign back up these files once per day at a certain time. If you want to back up your files immediately please follow link.
1. Please follow the path of Settings > Data Management > FTP Settings.
2. Enter the required informations and then click on Save button. The descriptions of the informations are as below.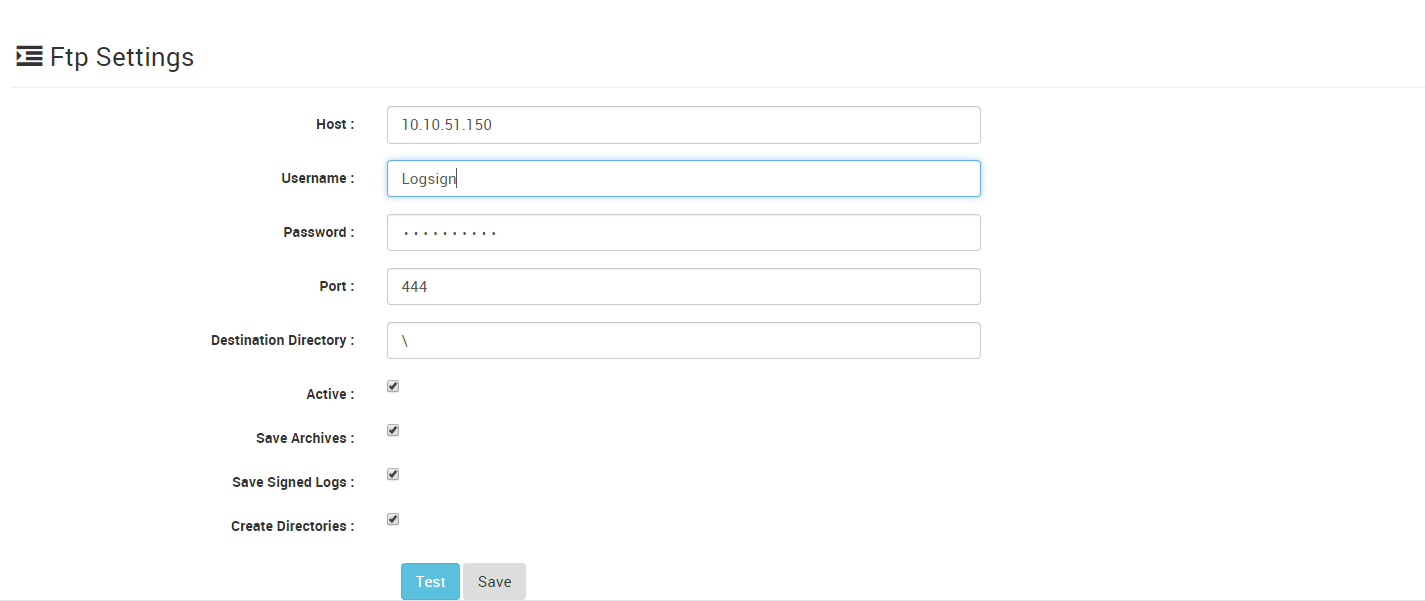 Host: Enter the IP address of FTP server.
User name: Enter the account name to connect to FTP server.
Port: Default port is 21, but it is able to be changed by the server administrator.
Destination Directory: Decide the path where files will be saved.
Active: Activate to transfer log files by clicking this checkbox.
Save Archives: Agree to forward archive file to FTP server.
Save Signed Logs: Agree to forward signed logs to FTP server.
Create Directories: If you want to create new directories to save files then check this box.
After these fields are completed, you can click on Test button to check the connection as well as if the correct data has been given for FTP server.