Logsign default trial license is limited up to add 3 devices for monitoring. If you don't want to be restricted on device count, we highly recommend you to use a paid license.
As below, we are going to introduce you how to add a new license to your system. Once you buy a new license, you can contact to us for any information by using our support platform.
1- Navigate to
Settings > License 
and then click on
License Management
.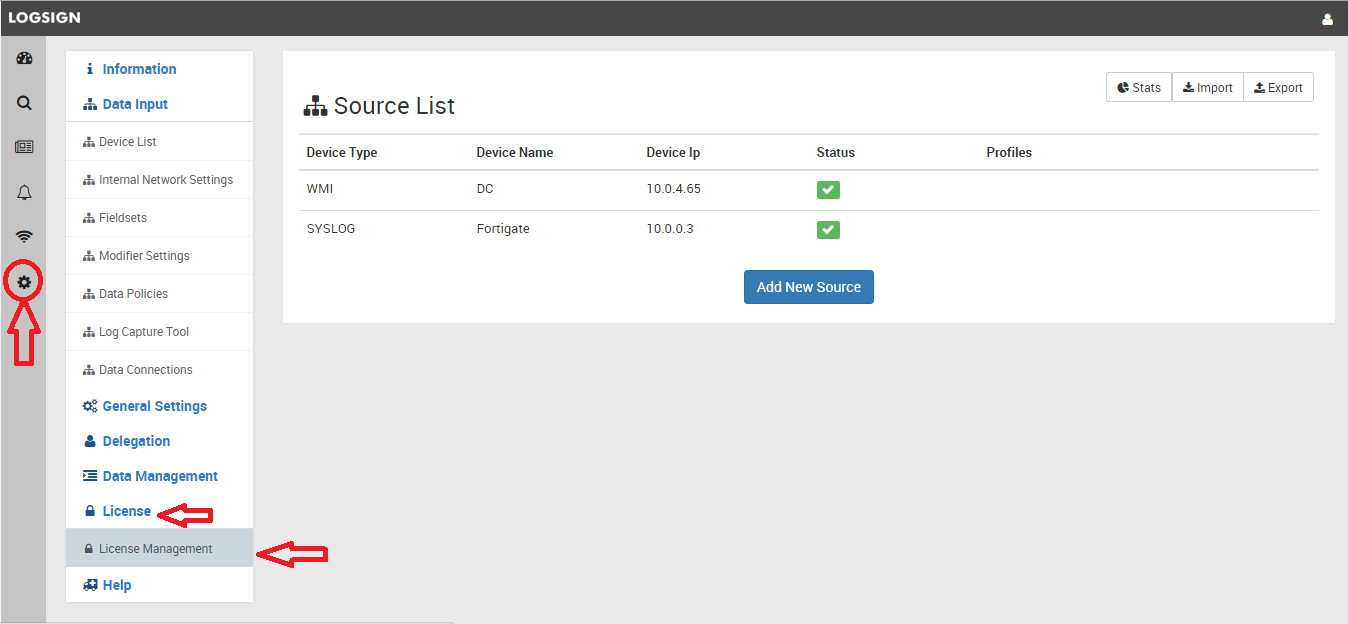 2. Scroll down the page to register your new license. You need to insert your new serial key and then click on Add License.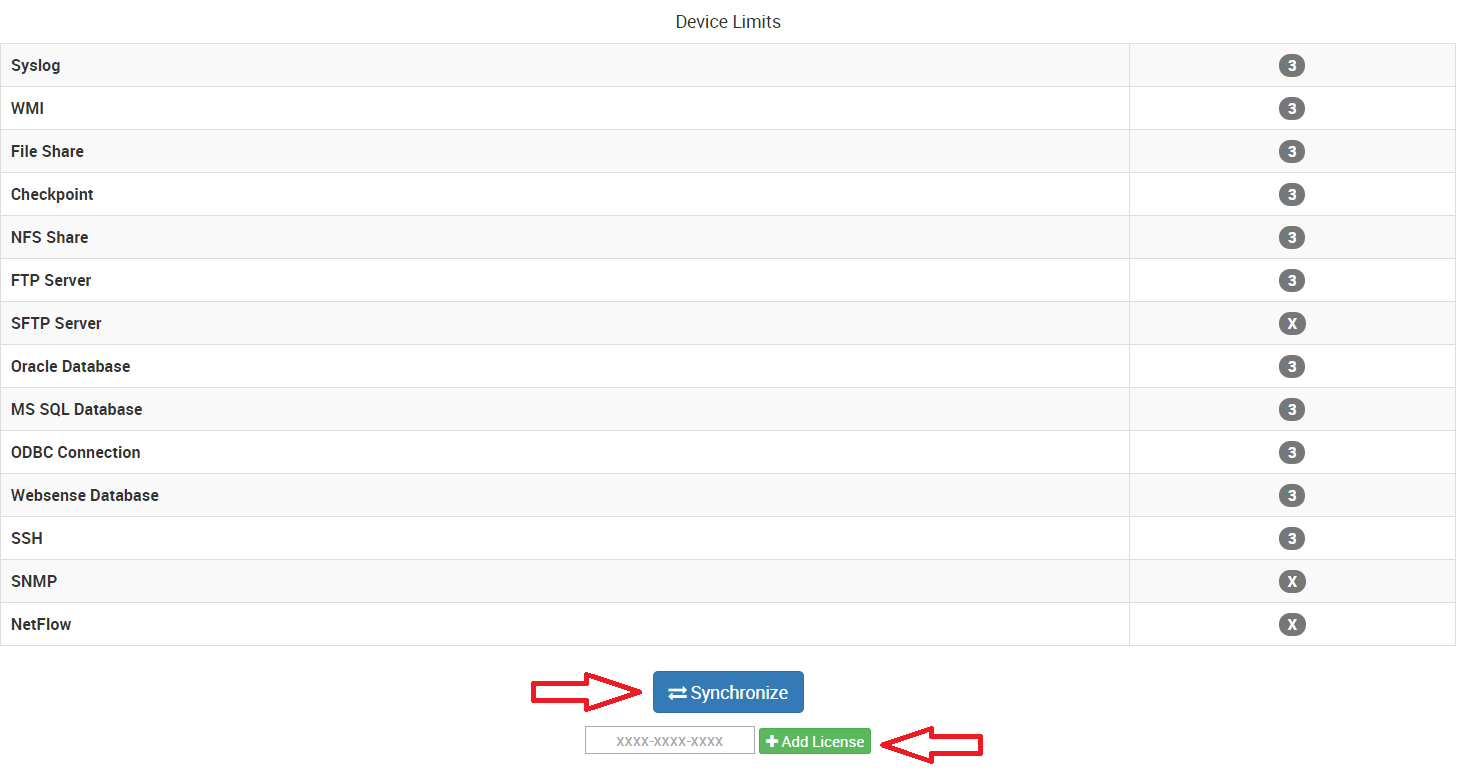 NOTE: If you're already using a license and there were some changes made on it, you can click on Synchronize button to get the changes from out license server.
NOTE: Make sure if your Logsign server isn't restricted to access to internet, because it'll check the changes by connecting to our license server.