You can download logs from your Logsign server. If you want so please follow steps as below.
1. Settings > Data Management > Logsign Audit Logs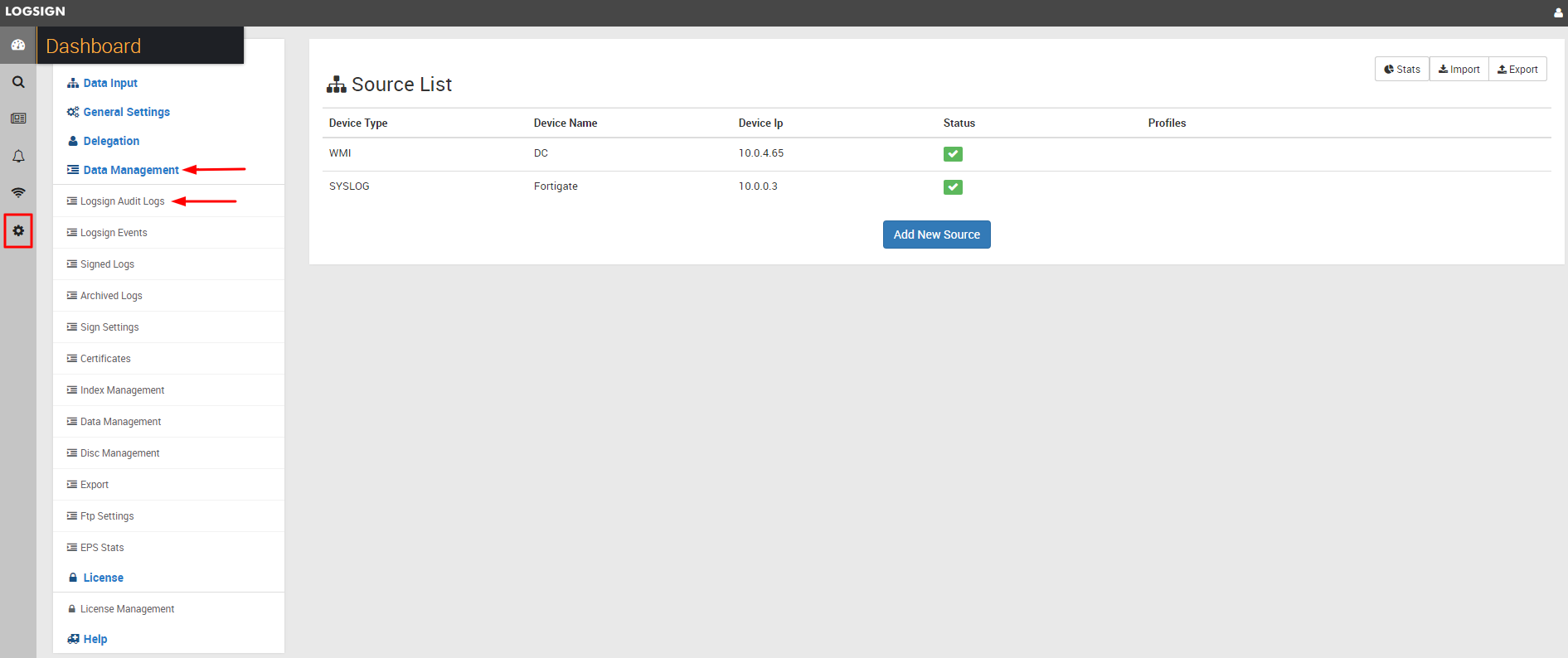 2. When you click "Download" button an audit log file will be downloaded on your hard disk. In addition, If you click "View" button you can see the latest logs updated on the current log file.