When you extract a PDF report with your company logo based on the Logsign report you can follow steps as below.
1. First of all, you need to register your company logo and information on Settings > Information > Company Information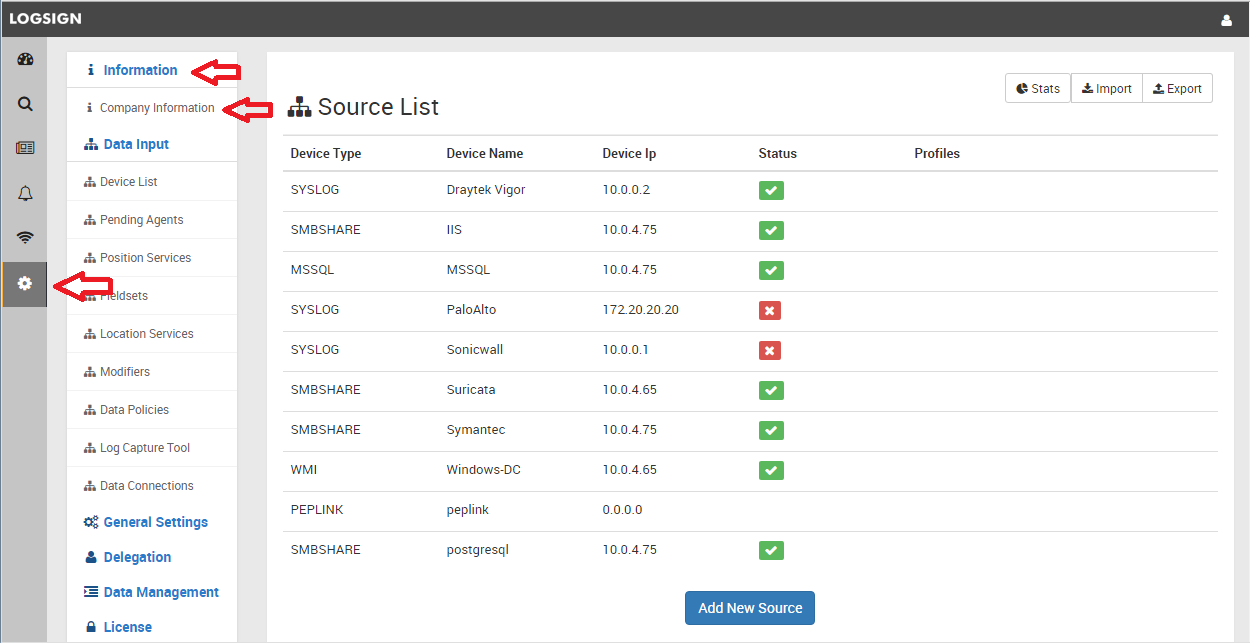 2. Provide the required information and click "Choose File" button on Logo section.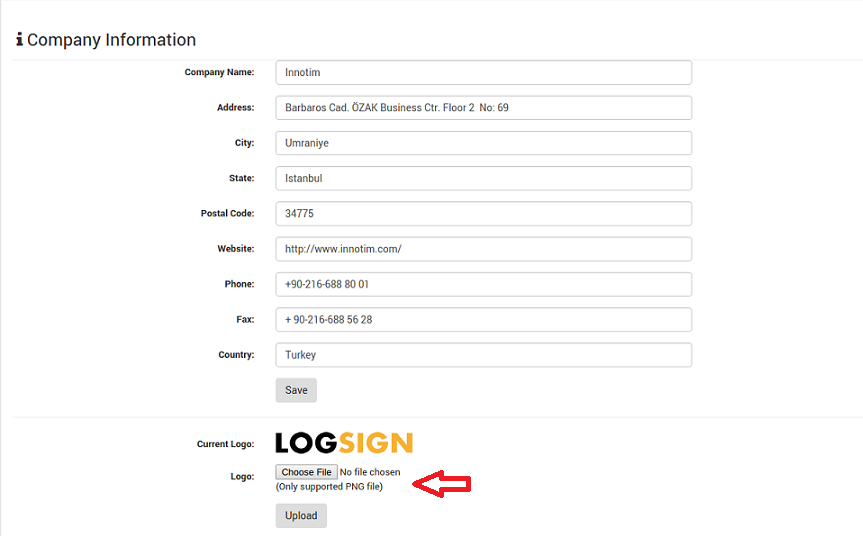 3. As you can see, Only PNG file is available. Please don't forget to click "Save" and "Upload" button.