We are going to see that what syslog source are supported by Logsign and to follow the integration example.
1. Settings > Data Input > Device List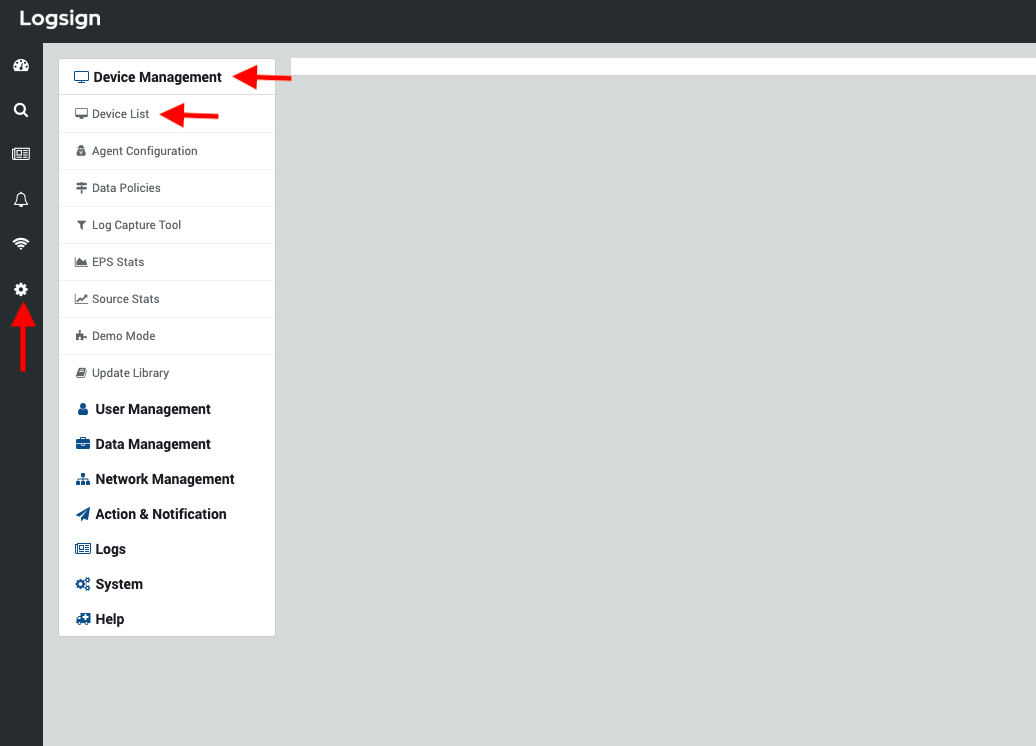 2. In the following window, click "Add New Source" button.

3. On the Devices, select "SYSLOG".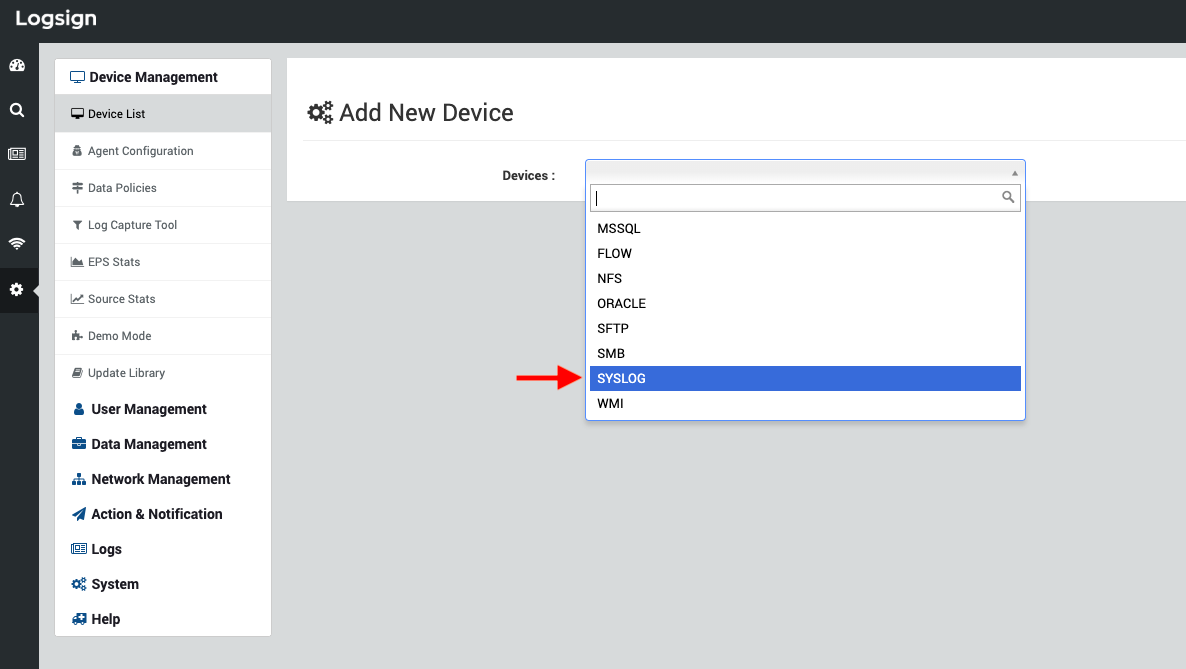 4. Now you can see all syslog vendor lists plugged-in Logsign. For example, we are going to select "Fortinet". Under the vendor menu, you can see the products provided by the vendor.
5. When you provide the required information and click "Save" the source will be integrated on Logsign.